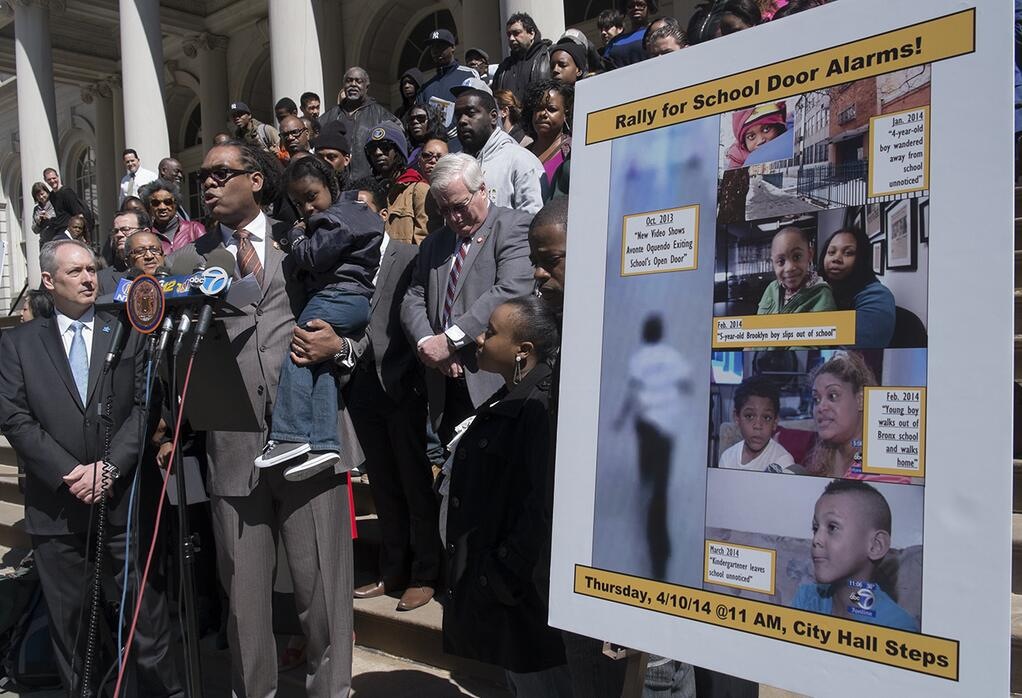 CM Robert Cornegy Jr discussing his audible alarms bill (William Alatriste)
---
A few months into his first term as a member of the New York City Council, Brooklyn's Robert Cornegy Jr. has tapped into his experience in city government and community activism to embrace his role as chair of the Council's small business committee and pursue legislation to help those in his district and around the city. Recently, the council member, who represents Brooklyn's Bedford-Stuyvesant and Crown Heights neighborhoods, introduced two pieces of legislation to the Council: an amendment to the new paid sick leave law to ease the burden on small businesses devastated by Hurricane Sandy, and a bill that calls for audible alarms on the outward-leading doors of schools housing students in pre-K to fifth grade or District 75 (special needs) students.
Council Member Cornegy sat down with Gotham Gazette to discuss these two pieces of legislation and much more. In part one of the interview, Cornegy discusses these two initiatives with Gotham Gazette's executive editor Ben Max:
Stay tuned to Gotham Gazette for the other parts of our interview with the council member on a wide range of topics.
***