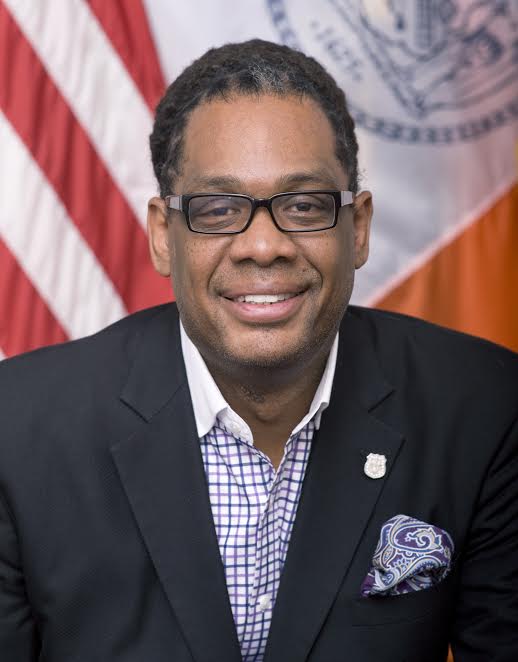 Council Member Robert Cornegy, Jr. (council.nyc.gov)
---
A few months into his first term as a member of the New York City Council, Brooklyn's Robert Cornegy Jr. has tapped into his experience in city government and community activism to embrace his role as chair of the Council's small business committee and pursue legislation to help those in his district and around the city. Recently, the council member, who represents Brooklyn's Bedford-Stuyvesant and Crown Heights neighborhoods, sat down with Gotham Gazette to discuss two new pieces of legislation he has introduced to the Council, his role as committee chair, and much more.
In part one of the interview, Cornegy discusses his proposed amendment to the new paid sick leave law and his audible alarms bill.
In part two, Cornegy outlines his expectations of the new Department of Education leadership and several aspects of his approach to chairing the Council's small business committee.
In the third installment, the council member goes into greater detail about efforts to help small businesses and reduce unemployment and underemployment, including looking at what the City Council can do regarding contracts for women and minority owned businesses (WMBEs); the work of Speaker Melissa Mark-Viverito in appointing committee chairs; and more with Gotham Gazette's executive editor Ben Max:
Stay tuned to Gotham Gazette for the other parts of our interview with the council member on a wide range of topics.
***
Video production generously donated to Gotham Gazette by GZIPUSA.HumanityCode.com

@GothamGazette

@RobertCornegyJr

@TweetBenMax