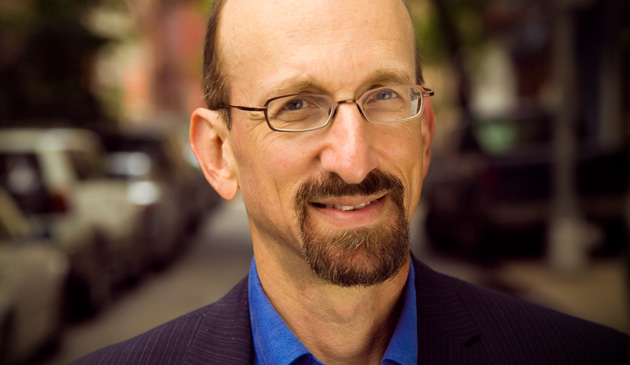 Brian Lehrer (photo: Marco Antonio)

---
Brian Lehrer is a New York City institution. The iconic WNYC radio host, approaching his 25th anniversary at the station this fall, sat down with Gotham Gazette to discuss his career in journalism. The interview, which can be found in its entirety here, was filmed on the afternoon of Thursday, May 15, 2014 - that morning, the National September 11 Memorial & Museum held a private opening led by former Mayor Michael Bloomberg, President Barack Obama, Mayor Bill de Blasio, Governor Andrew Cuomo, other current and former elected officials, and many more people who were directly impacted by the events of 9/11.
As with virtually every important New York City event of the past 25 years - tragic, joyful, or otherwise - Brian Lehrer was at the forefront as the city attempted to understand and cope with the events of September 11, 2001 and its aftermath.
We asked Mr. Lehrer about that day in 2001:
For Gotham Gazette's full video interview with Brian Lehrer, during which he discusses his start in journalism, his radio heroes, his favorite on-air moments, and much more as he approaches his 25th anniversary at WNYC, visit this page.
The Brian Lehrer Show airs weekdays on WNYC 93.9FM from 10 a.m. to noon.
***
@BrianLehrer
@GothamGazette
@TweetBenMax
Video production generously donated to Gotham Gazette by GZIPUSA.HumanityCode.com