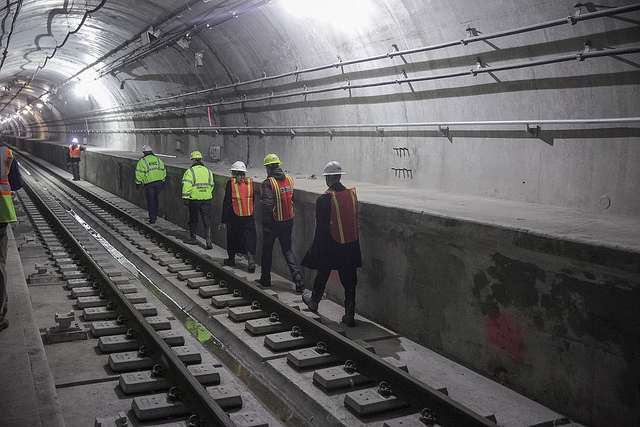 The new 2nd Ave subway tunnel in early February, 2015 (photo: William Alatriste)
---
With the first phase of the 2nd Avenue subway line set to be completed by December 2016, construction-weary business owners and residents are beginning to see the light at the end of the tunnel, even through the drilling smoke and fences that have become ubiquitous on the Upper East Side. Even so, the damage of a process that is approaching its eighth anniversary has left the surrounding area worse for wear, with businesses leaving in droves and residents finding the essence of their neighborhood completely disrupted.
And it's just the first section, from 63rd Street to 96th Street, of the new line aimed at increasing transportation options and reducing overcrowding on the Lexington Avenue lines.
The process has left local businesses suffering the adverse effects. Almost half of the businesses between 68th Street and 95th Street that saw the beginning of the 2nd Avenue construction have moved or closed within the last 5 years due to declining revenues, according to the Manhattan Chamber of Commerce (MCC). Of the 441 storefronts that are currently situated on the Upper East Side stretch, 242 have been operating there since 2009, MCC says.
The Chamber has kept a steady record of declining foot traffic on 2nd Avenue since the commencement of the subway project, in April of 2007. MCC President Nancy Ploeger said the biggest disappointment to come from the past eight years has been the lack of tax credit for business owners.
"We would have hoped there would be more support for these businesses during a ten-year project," Ploeger said. "It wasn't an eight-month project, it was ten years."
The general consensus among businesses owners on 2nd Avenue that spoke with Gotham Gazette is that the current construction obstructs everything in the area. Most businesses have taken a hit from the lack of walk-in customers, people simply no longer walk down 2nd Avenue unless it's absolutely necessary. "In the time since the construction, our delivery business has continued to improve, while our dine-in business has stayed flat or fallen," said Danny Marquez, the ten-year manager of Nick's Restaurant and Pizzeria on 94th Street. "We may have experienced improvement in both areas were it not for the construction."
Chris Tripoulas, four-year manager of Dorrian's Red Hand on 84th Street, said that business has dramatically decreased, estimating about a 50% loss overall, possibly even more in daytime business during construction hours. "They haven't done anything to help us out," Tripoulas said of the Metropolitan Transportation Authority's involvement with businesses on 2nd Avenue. Tripoulas, like Ploeger, expressed disappointment over the lack of tax credit for businesses in the construction zone. "A lot of the time people don't even think we're open, because [the construction] is covering us up," he said.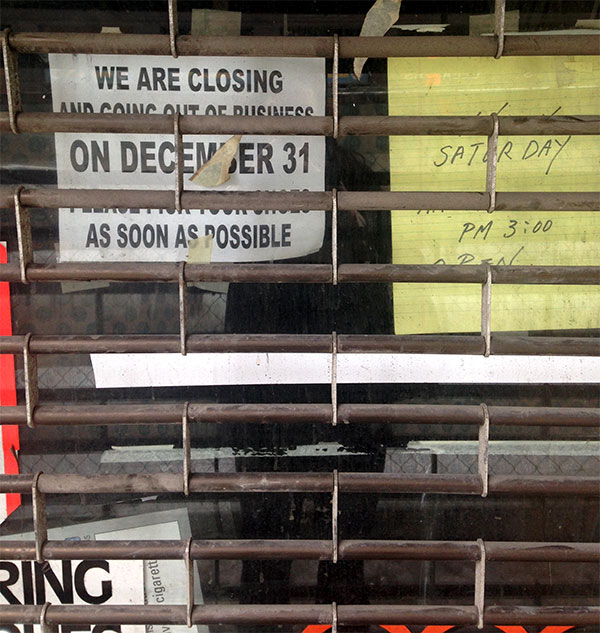 While business representatives are frustrated about the lack of communication and financial support coming from state officials, Ploeger did commend the MTA and the City's efforts to minimize disruption to the community. She said that those efforts have included inspecting buildings to prevent risks to above-ground structures, changing demolition times to accommodate business hours and residential noise complaints, offering tours of the underground progress to community members, attempting to construct safe walkways and sidewalks, and keeping the community updated through information centers and task force meetings.
On Wednesday, Feb. 25, the MTA will hold a public workshop where members of the community can hear updates and share concerns about the construction with project representatives.
The 2nd Avenue subway line has been a particularly problematic project for decades. It was discussed since the early 1920s, and construction even attempted in 1942 and 1954, but thwarted by City Planner Robert Moses, who used the project funds on bridges instead. Though the City had the money to commence construction in the '80s and '90s, the MTA was more focused on repairs to existing lines. Now, an idea that was on the backburner for nearly 90 years is set to show real progress by the end of next year.
When completed, the project will provide much-needed connectivity to a part of Manhattan underserved by public transit. As of now, East Siders must take buses or walk to the Lexington Avenue 4, 5, and 6 lines, which are not only a distance for many, but also already overcrowded. Council Member Ben Kallos, whose East Side district has been significantly affected by the subway construction, feels businesses need more than just easy access. "While the Second Avenue Subway will be beneficial to our residents, construction has been disruptive in our community, affecting small businesses and residents alike," he said. "Many small businesses have closed, and those that have stayed open have seen up to a 30 percent decline in revenues." Kallos proposed an idea for providing financial relief to these businesses through city grants, but his proposal has not seen movement.
The good news is that construction activities have reduced as underground sections have been completed. But more full remedies can only come with the end of the first phase, says State Senator Liz Krueger, who represents the East Side. "We have two more years of disruption to our community, to people in the area, and businesses, which is disturbing, but this isn't new," she said. "The answer is to get [the MTA] to get done as soon as possible."
The problems may simply be moving uptown, though. The second phase of the project will extend from 96th Street, connecting with the 4, 5, and 6 trains and Metro North at 125th Street. The MTA included $1.5 billion for the project in its tentative 2015-2019 capital plan, but this phase still holds many questions as the MTA deals with a massive funding gap and that amount is nowhere near what's needed to complete phase two. There is also no indication that the MTA plans to do anything differently when it comes to supporting businesses in the construction zone.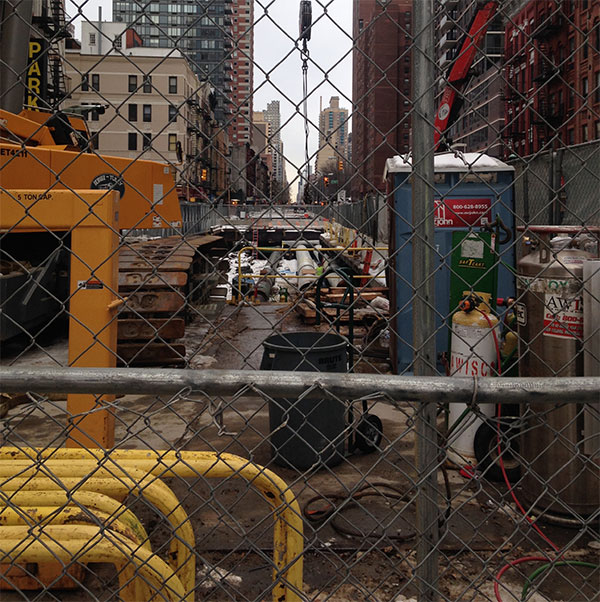 The $4.451 billion first phase is on time and on budget according to MTA spokesperson Kevin Ortiz. This, he says, is despite early issues in building a new subway line in what is essentially one of the most densely populated neighborhoods in the country. "We're over 70% done in terms of the project, and we've turned a corner," said Ortiz. "Right now residents are really looking forward to being able to utilize a brand new subway line that will go a long way toward alleviating the crowding that we see on the Lexington line, and that's going to be a boon to businesses moving forward."
MCC's Ploeger is among those looking forward. "We're on the upside of this," she said, "and we're very excited about everything that's going to happen on 2nd Avenue."
***
by Shannon Ho, Gotham Gazette
@GothamGazette
Two photos within article also by Shannon Ho.