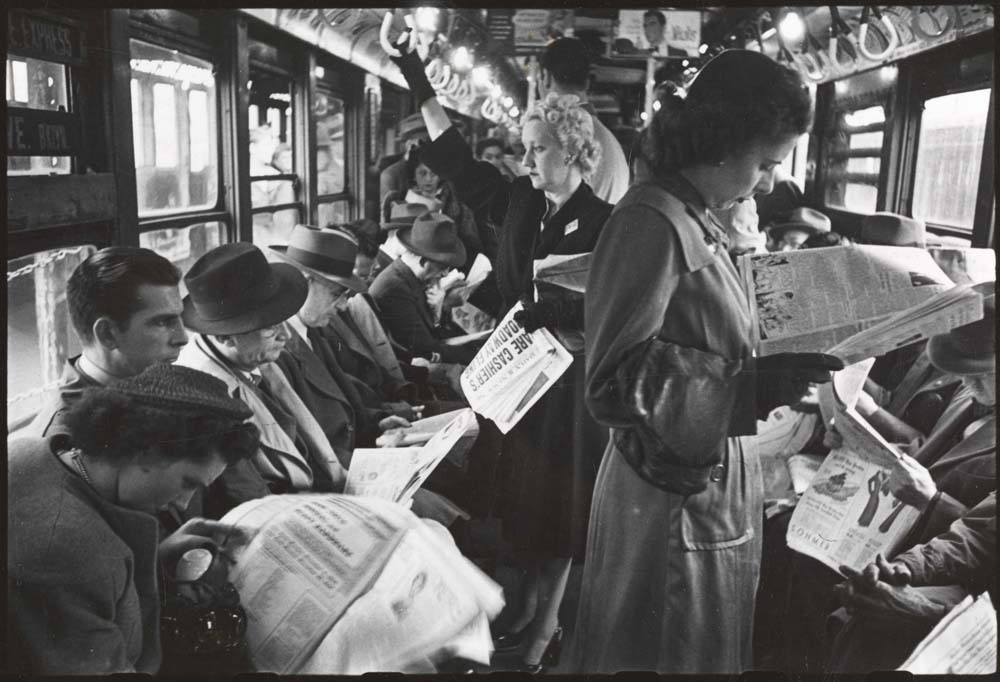 photo: Stanley Kubrick via Museum of the City of New York
---
Gotham Gazette's Week in Review, Friday July 24
PHOTO OF THE WEEK: the capitol office of former State Senator and Deputy Majority Leader Thomas Libous, scrubbed of his name after he was convicted of lying to the FBI, via Joseph Spector, Gannett Albany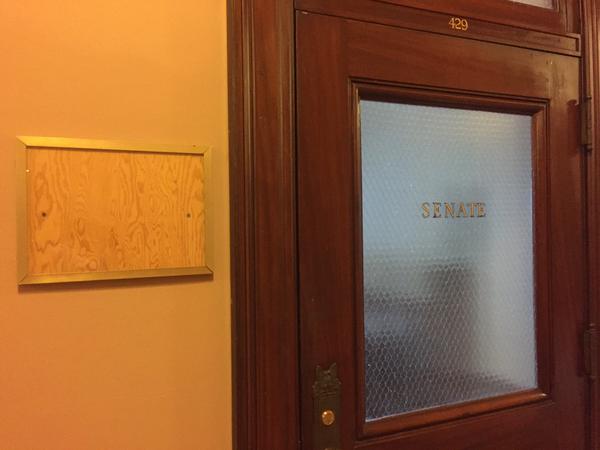 TOP FIVE STORIES OF THE WEEK:
1. Albany Corruption Drip - Sens. Sampson and Libous Convicted, Plus Additional Skelos Charges: On Tuesday Senator Dean Skelos and his son were charged with additional counts of bribery and extortion by a federal grand jury. On Wednesday Senator Tom Libous, the deputy majority leader, was found guilty of lying to an F.B.I agent and was automatically forced to give up his Senate seat. And on Friday Senator John Sampson was convicted on three federal charges and forced to resign as well.
2. Unaccompanied Minors Initiative Success: City Council Speaker Melissa Mark-Viverito announced that the initiative to provide legal representation for all undocumented immigrant children has been a "success." Around 1,600 children have been provided with free lawyers and fourteen of them have been granted asylum.
3. Uber Politics: Uber and city officials reached an agreement announced on Wednesday that will not place a temporary cap on the for-hire vehicle industry, within which Uber is the leading operator, while the city conducts a four-month study. There is some controversy over who exactly deserves credit, or blame, depending on your perspective, for brokering the deal, with City Council Speaker Melissa Mark-Viverito saying Thursday that the Council had the bill and that she was the key negotiator.
4. Fast Food Wage Board Recommends Eventual $15 Hourly Minimum: The Fast Food Wage Board called by Governor Cuomo through his Labor Department recommended fast food workers to receive a $15 an hour minimum wage by December 31, 2018 in New York City and in 2021 for the rest of New York State. The recommendation must be adopted by the Department of Labor to take effect in the fast food industry at franchises with 30 or more locations nationally.
5. Commissioner Bratton Says He Won't Serve Two Full Terms: Police Commissioner Bill Bratton said this week that he is not expecting to remain in his post for a full two terms, should Mayor de Blasio be reelected, as he would be "70-some-odd" years old. Mayor de Blasio responded by pointing out that Pope Francis, whom he visited during a climate summit in Rome this week, is well into his seventies and having a profound impact.
THIS WEEK'S NUMBERS:
THE GLORY AND THE GOAT:
THE FLASH:
GOTHAM GAZETTE HIGHLIGHTS OF THE WEEK:
MORE FOR THE WEEKEND:
***
NOTE TO READERS: we hope you enjoy this new Gotham Gazette weekly feature - please share it if you do; on Twitter, use our handle @GothamGazette.
If you have feedback on this feature for us, you can email editor Ben Max: This email address is being protected from spambots. You need JavaScript enabled to view it.
Watch Sunday evening for our latest Week Ahead in New York Politics, which gives you a preview of key issues and events to be aware of for the week about to start. In the meantime, catch up on the latest original reporting from Gotham Gazette here. And have a great weekend!
***
by Erika Wang and Ben Max