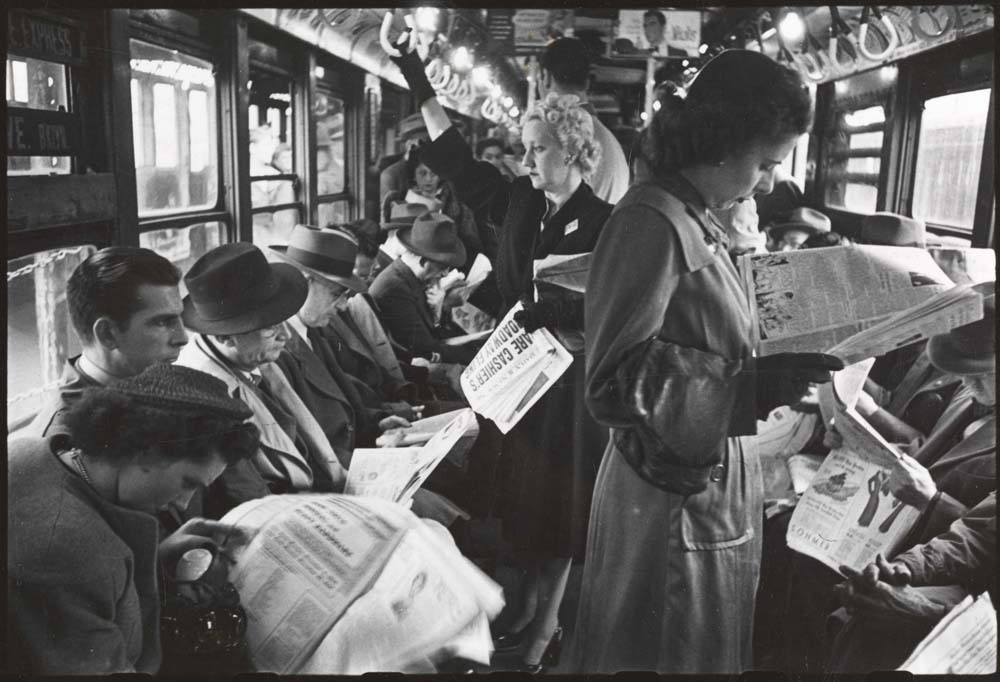 photo: Stanley Kubrick via Museum of the City of New York
---
Gotham Gazette's Week in Review, Friday August 7
PHOTOS OF THE WEEK: Brooklyn Borough President Eric Adams and others carry a symbolic casket as part of an anti-violence campaign, via Ross Barkan; Mayor Bill de Blasio and comedian Louis C.K., who was shadowing the mayor for two days, outside City Hall, also via Ross Barkan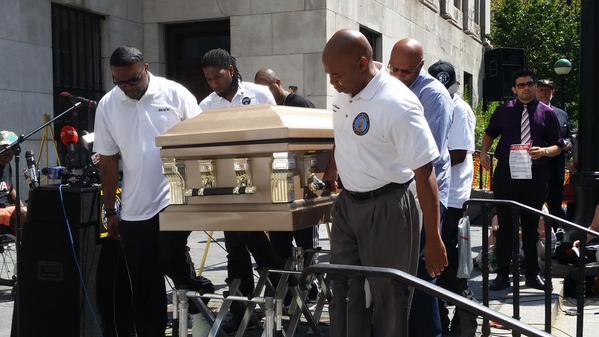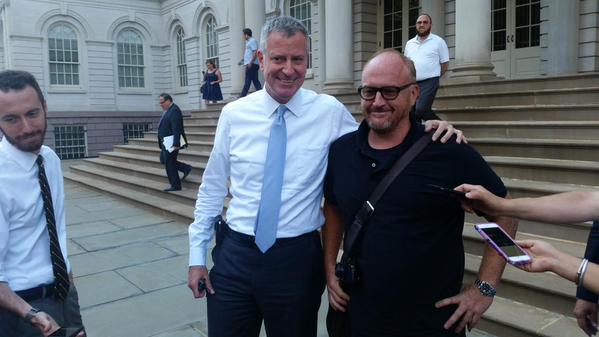 TOP FIVE STORIES OF THE WEEK:
1. Schneiderman Special Prosecutor Case: Earlier this week Attorney General Eric Schneiderman announced that his first case as special prosecutor in police involved deaths of unarmed civilians would investigate the circumstances surrounding Raynette Turner's death. [Read our in-depth look at how the new executive order shifts the relationship between oft-rivals Gov. Cuomo & AG Schneiderman]
2. Academic Integrity Task Force: After new allegations of issues with academic integrity at certain schools, NYC DOE Chancellor Carmen Fariña is establishing a permanent task force that provides oversight and training to ensure all schools comply with "rigorous policies and standards."
3. Legionnaires' Outbreak: On Friday, the numbers stood at just over 100 people infected, with ten dead in the most recent outbreak of Legionnaires' disease, this one in the Bronx. New York City buildings with water-cooling towers have to "assess and disinfect the units within the next two weeks," under Health Commissioner Dr. Mary Bassett's new directive. On Thursday Mayor de Blasio said that there would be "substantial action next week, legislatively."
4. De Blasio Mental Health/Public Safety Initiative: On Thursday Mayor de Blasio announced "NYC Safe," a $22 million initiative, designed to find and help people with severe mental health issues and violent tendencies. The initiative will combine clinical treatment and law enforcement to intervene before or after violence occurs. The plan is part of a larger "mental health roadmap" that First Lady Chirlane McCray will unveil in September.
5. UFA Contract Agreement: On Thursday the Uniformed Firefighters Association, which covers 8,000 firefighters and FDNY personnel, and the City announced they had reached a tentative contract agreement. The deal includes new disability legislation, a key point of contention in negotiations. According to the administration, 83 percent of the city workforce is now under contract, after the number was zero when de Blasio took office.
THIS WEEK'S NUMBERS:
THE GLORY AND THE GOAT:
THE FLASH:
GOTHAM GAZETTE HIGHLIGHTS OF THE WEEK
MORE FOR THE WEEKEND:
All from a big Thursday evening:
***
NOTE TO READERS: we hope you enjoy this new Gotham Gazette weekly feature - please share it if you do; on Twitter, use our handle @GothamGazette.
If you have feedback on this feature for us, you can email editor Ben Max: This email address is being protected from spambots. You need JavaScript enabled to view it.
Watch Sunday evening for our latest Week Ahead in New York Politics, which gives you a preview of key issues and events to be aware of for the week about to start. In the meantime, catch up on the latest original reporting from Gotham Gazette here. And have a great weekend!
***
by Erika Wang and Ben Max