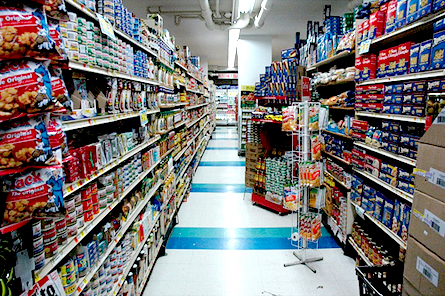 Ebrima Bandeh spends his days stocking shelves at Whole Foods, a grocery store that offers a choice between purple and white cauliflower and has a special escalator for shopping carts so that people can easily move through aisles of fresh goods on two different floors. It's a lot different from Bandeh's neighborhood in the South Bronx. There, grocery shopping happens at bodegas that often carry no fresh produce at all. When he leaves work, Bandeh takes milk and sour cream home on the subway.
A lot of attention is being paid to the split personality of the American diet. We live in both the United States of Arugula described in David Camp's new book by the same name, where citizens "are demanding – and paying for – the freshest and least chemically treated products available", and Fast Food Nation, depicted first in a book and now in a movie that opened on Friday, where meals consist of food that is dangerous to eat and environmentally damaging to produce. While evidence of America's fitness fixation is everywhere, the rate of obesity has doubled in the last 20 years.
This contrast is particularly sharp in New York. The city tops Bon Appetit's list of best "restaurant cities" in America, but has whole Zip codes without a single grocery store. The accompanying health problems are dismaying city officials. Over half of New Yorkers are overweight, and one in five is obese. Health Commissioner Thomas Freiden says that the related conditions of obesity and diabetes are the only health problems in the city getting worse.
These problems are particularly severe in low-income neighborhoods. The disparity of access to affordable, healthy food between New York's wealthy and poor neighborhoods is regularly cited as a contributing factor, as Gotham Gazette wrote about last Thanksgiving in our article the Grocery Gap.
"It is not possible easily to get a healthy diet in many of the poorest neighborhoods in New York City," said Freiden.
Bandeh says that there are places to buy food in his neighborhood in the Bronx, but he opts to bring higher quality food back from Manhattan instead.
Across the city, New Yorkers relying on what Bandeh describes as "lower class stores" are not only failing to find healthy food, they are also paying more for similar or inferior products. This comes at a time when the economic burden of feeding a family is overwhelming an increasing number of city residents. The United States Department of Agriculture released a report the week before Thanksgiving showing that the number of New Yorkers who cannot afford to buy enough food is on the rise.
These problems are hardly new, but city officials are still grappling to find solutions, from banning unhealthy ingredients like trans fats to creating incentives for businesses to move into low-income neighborhoods to improving the food stamp system.
FOOD: A TALE OF TWO CITIES
Food is a multibillion-dollar business in New York City. There are more than 1,100 grocery stores of at least 4,000 square feet. New Yorkers shop at gourmet groceries like Dean and Deluca or Zabar's, ethnic specialty shops like Kalyustan's (which carries dozens of different kinds of rice), a huge fish market open only late at night, and numerous markets where local farmers showcase their wares.
Despite all of that, many New Yorkers confront what the American Institute of Nutrition has called "food insecurity" – an inability, either because of money or availability, to get safe, nutritional food."Where to Grab a Bite," a 2004 survey by City Limits, looked at the number of grocery stores in each ZIP code. If it's not surprising that affluent SoHo has the most places to buy food per resident, it is certainly startling to discover that several ZIP codes in Queens, including ones covering parts of College Point and Bayside, have no grocery stores at all. Overall, Manhattan has the most grocery stores per resident; Brooklyn the least.
Some in the food industry predict the grocery shortage could spread to more affluent areas as New York becomes an ever more expensive place to do business. "The better the neighborhood, the less supermarkets there are going to be" because rents are too high, said Morton Sloan, part owner of 10 Associated supermarkets in Manhattan and the Bronx.
Overall, said John Catsimatidis, the owner of Gristedes, the picture is "bleak" for grocery stores throughout the city, largely because of high rents. No one – from Whole Foods to the small mom and pop – is immune to the industry woes, he said, adding, "Something's got to give."
LIFE WITHOUT GROCERIES
Numerous studies have shown that fresh produce, meat, and fish are hard to find in low-income neighborhoods. The New York Coalition Against Hunger recently mapped the availability of food resources across the city. It found that residents of low-income neighborhoods are forced to choose between bodegas and unhealthy restaurants because they lack access to larger grocery stores and farmers markets common in affluent areas. (See the interactive map).
Eight of every 10 food stores in Bedford Stuyvesant are bodegas, according to a study published this year by the city's Department of Health. While almost every supermarket carries apples, oranges, and bananas, less than three in 10 bodegas do; supermarkets are also three times more likely to carry reduced fat milk.
Food stores generally lose money by carrying fresh fruit and vegetables, but supermarkets carry such products to attract customers, according to JC Dwyer, co-author of a recent report on food availability in three of the city's poorest neighborhoods.
"A place like Pathmark can afford to carry the stuff that's not going to make them any money in order to get them in the door and sell them other things," he said. "[Bodegas] have a lot less space with which to make a dollar, and need to fill that space with products that are cheaper to obtain, can sell at higher margin, and will last longer."
In 2004, researchers compared the availability of several foods healthy for diabetics in East Harlem and Upper East Side grocery stores. Only 18 percent of the East Harlem stores had all five of the recommended foods, compared with 58 percent of the Upper East Side stores. And in East Harlem, stores selling unhealthy foods near schools outnumbered those selling healthy foods by almost six to one, according to another study.
When bodegas do carry produce, it is generally much more expensive than it would be at a larger grocery store. In one study researchers found that a mango cost 67 cents at Pathmark, 79 cents at Associated -- and $1.79 at an East Harlem bodega.
HEALTH EFFECTS
All of this takes a toll on health. City officials say that obesity in New York is at epidemic levels.
Almost a quarter of all New York City elementary school students are obese, compared with a national rate of 15 percent. The problem is even more pronounced among poorer New Yorkers. A city study of children in Head Start, a child development program for children living below the poverty line, found that 40 percent of participants are overweight, and more than one in four are obese.
Obesity is linked to health problems from depression to heart disease, but its relationship to diabetes is getting the most attention from public health officials. According to a 2003 study by the city health department, about 8 percent of all adult New Yorkers have been diagnosed with diabetes. With about a third of all diabetics unaware that they have the disease, as many as 12 percent of New York City adults could have diabetes – well above the national rate of 7 percent nationally.
In addition, an increasing number of New York City children are developing what used to be called adult-onset diabetes but is now referred to as Type II diabetes – because so many children now develop it. Doctors blame obesity, poor foods and lack of exercise. "Simple sugars, refined sweets, corn syrups, sodas, vegetables like potatoes and corn, without question, create an unfavorable environment for the pancreas," Dr. Henry Anhalt, director of pediatric endocrinology at Maimonides Medical Center, told the Daily News.
DISCOURAGING UNHEALTHY FOODS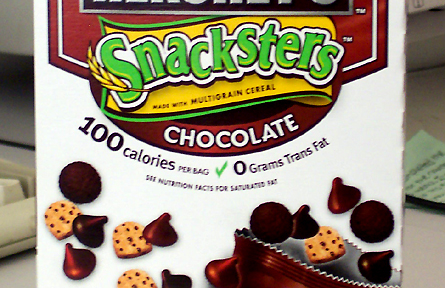 In recent weeks much attention has been paid to the city board of health's proposed ban on trans fats -- artificial fats that medical experts say increase the chances of heart disease and other serious health conditions. Trans fats were initially welcomed as an alternative to saturated fats, and allow restaurants to make crunchier foods with longer shelf lives. Today trans fats are widely seen as unhealthy, and it is not uncommon to see the labels of foods that contain saturated fats advertising their product's lack of trans fats.
Commissioner Freiden, the proposal's main backer, says that trans fats are indisputably dangerous, and can be replaced without affecting the taste or cost of food. (Another proposed measure would require fast food restaurant to prominently list how many calories are contained in its products).
Putting such restrictions on businesses is controversial, though, since many argue it interferes with businesses' right to operate and citizens' right to eat what they want. An idea floated by Councilmember Joel Rivera earlier this year to write zoning laws keeping fast food restaurants out of low-income neighborhoods, for example, was roundly criticized from all sides of the political spectrum.
Opponents of the ban don't argue that Trans fats are healthy, saying that if people want to avoid them they can simply not eat foods that use them. A ban, they say, will harm businesses that will have to change suppliers and recipes. Switching to alternative fats could cost money and change the taste of their products. A lawsuit seems very likely, say political observers.
Freiden disputes such criticisms. Last week, however, he did say last week that the city's board of health is altering its original proposal for the ban, and will likely give businesses a longer time to transition away from trans fats. The new proposal will be made public at the board's next meeting early next month.
CLOSING THE GROCERY GAP
Many health advocates support the ban on trans fats, while also saying different strategies would probably have a more profound effect. More helpful than banning unhealthy foods, say some advocates, would be making healthy food more accessible to low-income New Yorkers.
"If you can't find nutritious foods, or if you can't afford them, you can't eat them," said Joel Berger of the New York City Coalition Against Hunger.
Faced with this shortage, community and health activists, sometimes working with farmers or grocers, have tried to bring healthy food into communities that currently lack such products.
Supermarkets
In some cases, the solution is a supermarket. For example, the Abyssinian Development Corporation and the Retail Initiative joined with Pathmark for a store in Harlem. The project stalled – due largely to opposition from small local grocers – but eventually opened in 1999.
Such stores provide jobs and spur local economic development, said Rebecca Flournoy of PolicyLink, an advocacy organization that has written about the dearth of healthy shopping options in New York.
And the stores make money. "We're pleased with the performance of our urban stores," Harvey Gutman of Pathmark told Supermarket News. "The fact that we continue to open stores is evidence that we consider them to be successful."
But opening such stores in the city poses special challenges. "Land is scarce and expensive," said Gutman. "Often it needs to be rezoned." Grocery stores may also be seen as intrusive big box stores, or harbingers of gentrification.
Rent provides a major barrier. To address that, some have proposed tax breaks for grocers, particularly smaller ones. Sloan of Associated would like the city to provide rent subsidies as well. Last week, Freiden said the city should explore such incentives as well.
Farmers Markets
City officials have been encouraged the expansion of farmers markets across the city.
The leading effort is the 44 farmers markets run by the city's Greenmarket project. These greenmarkets feature farmers from upstate, Long Island and New Jersey who come into the city once a week or more to sell produce and farm related products, such as jam and bread. Many of these greenmarkets are located in affluent or gentrifying neighborhoods, but Gabrielle Langholtz, the project's program manager, says that some of the most successful are located in working class areas like Sunset Park in Brooklyn, Jackson Heights in Queens, Washington Heights in Manhattan, or Poe Park in the Bronx.
"At some stands there will be 30 people at once waiting in line to buy fresh produce," she said. "There isn't anywhere else to buy food. You go to affluent neighborhoods and there are two gourmet groceries on every block. Near Poe Park that's not the case."
Just Food, a non-profit organization, has sponsored community supported agriculture – or CSAs – in the city. In these buying clubs, residents of an area agree to purchase food on a regular basis from a small farmer. The customers get a guaranteed source of fresh food; farmers get a guaranteed source of income.
Just Food also runs the City Farms project, which works with gardens in the city to distribute what they grow to the community. In 2004, such 37 gardens in the city produced more than 30,000 pounds of food.
Some gardeners sell their wares in farm markets, such as East New York Farms! and at so-called urban farm stands. The gardens also donate to soup kitchens and food pantries. "Community gardeners know who needs the food," said Rebecca Ferguson of Green Guerillas.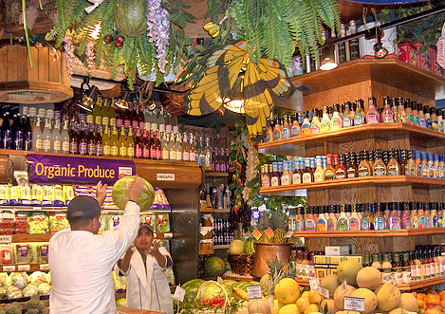 Healthier Bodegas
Both the city and private groups are also trying to make it healthier to shop at the bodegas on which many New Yorkers already rely. After a study showed a lack of low-fat milk in bodegas in East Harlem, the health department created a series of incentives to encourage bodega owners across the city to carry 1 percent milk, and says it is working on more such programs.
Such efforts face a challenge, say those who are developing them. Residents say they can't start buying healthy foods until the stores in their neighborhoods carry them. Some bodega owners, meanwhile, are hesitant to stock produce and other healthy but perishable items that have a low profit margin. How do they know that anyone will buy them?
Â