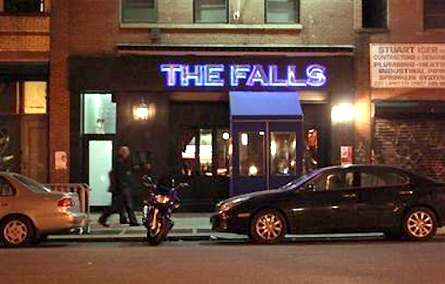 Twenty years ago, the city spent weeks dwelling on the story of Robert Chambers Jr., who killed Jennifer Levin in Central Park after the two teenagers left a bar on the Upper East Side named Dorrian's Red Hand. Chambers was famously dubbed the "preppie killer", and the bar that served him and Levin became seen as his accomplice. On the day of Levin's funeral, then-Mayor Ed Koch called for a citywide crackdown on bars that allow underage drinking.
Now, the killing and its aftermath are being mirrored by another high-profile crime: the rape and murder of Imette St. Guillen, a 24-year old graduate student last seen at a bar in SoHo named the Falls. Darryl Littlejohn, who was working illegally as the bouncer at the Falls, has been indicted for the crime, and the owner of the Falls, incidentally, is the son of the owners of Red Hand. Once again, officials are saying the city's bars have something to answer for.
New York City's nightlife has long been a crucial part of the city's identity, and a major contributor to its economy. But bars and clubs also inspire suspicion and hostility, and are at the center of neighborhood conflicts over noise and development. As far back as the seventeenth century, the city's bar owners were losing their tavern licenses for serving "disorderly people", or being run out of town for selling liquor to Native Americans. [See Gotham Gazette's related photo essay on nightlife]
Many residents of areas where nightlife is concentrated –- the East Village and Chelsea are particularly notorious –- feel powerless to control its spread, and unable to contain the hassles associated with their late night neighbors. Bar and club owners, meanwhile, complain about what they see as the automatic objections that many residents and public officials seem to have to places where New Yorkers go to have a good time.
The intensity of these conflicts generally rises in the spring, especially in the three years since the city imposed an indoor smoking ban. But this year, it seems, one issue has been moved to the top of the agenda: safety.
NEW YORK'S BAR SCENE
Drinking and dancing have never been far from the minds of New Yorkers. This is a city that once had a tavern with a door that connected directly to the municipal court. Later, it passed out tavern licenses to widows, seeing it as a cheap form of relief. City entrepreneurs actually invented the "night club" here in 1913 –- the original ones were members-only dancing venues created to avoid a new law forcing cabarets to close at 2 a.m.
Since then, New York's nightlife has helped nurture such staples of American culture as jazz and hip-hop. There's also the warehouse-sized dance clubs that play electronic music for hundreds of drugged up dancers, and the faux dive bars that painstakingly re-create the grungy haunts of beaten-down drunks, but in a way that people willing to spend $6 for a pint of beer will feel comfortable. And the innovations continue: now that smoking is no longer allowed in bars, there are even bars where people are encouraged to bring babies.
Of course, most people go out at night looking for something distinctly less family-oriented. " Each of [the seven deadly] 'sins' -- anger, lust, envy, sloth, greed, gluttony and pride -- plays an integral role in our local nightlife," writes Time Out New York in a recent article, "and there's no shortage of bars where a transgression can be observed or indulged in.???
Indeed, there are about 10,000 establishments in New York City licensed to serve liquor (the state makes no distinction between restaurants, bars, and nightclubs). Of these, about 1,175 are nightlife establishments, according to the New York Nightlife Association. There are 272 businesses with city-issued cabaret licenses that allow dancing, although they are not all necessarily dance clubs.
The city's nightlife industry provides 95,500 jobs and pays $712 million in state and local taxes a year. In 2003, people paid 64.5 million visits to nightspots – more than three times the total attendance of all the city's professional sports events and Broadway shows combined.
MAKING BARS SAFE
On February 24, Imette St. Guillen went to several bars, including the Falls, an upscale pub on Lafayette Street in Soho. The next day, her body was found wrapped in a quilt in a desolate corner of Brooklyn; she had been raped and strangled to death. Darryl Littlejohn, a bouncer at the Falls, was recently indicted for her murder.
It is clear that the owners of the Falls did something wrong, police say. In New York, bouncers must be licensed, yet Littlejohn, a seven-time convicted felon who would have been ineligible for such credentialing, was working without a license. Another illegal bouncer with a criminal past who was working at the Falls that night will likely be a key witness in Littlejohn's trial. The bar's manager also lied to police officers when questioned, first saying that St. Guillen left alone, but days later claiming that he asked Littlejohn to escort her out.
The State Liquor Authority could take away the Falls' liquor license for hiring unlicensed security guards. But the case has also prompted a larger discussion about how best to keep nightlife safe.
Proposed Laws to Prevent Another Killing
Felix Ortiz, a state assemblyman from Brooklyn, has proposed two laws concerning safety at bars. The first one would toughen the requirements for those seeking licenses as bouncers at bars and clubs. The second, which he has named "Imette's Law" would require bars to install security cameras. Had the Falls had a camera, said Ortiz, St. Guillen's killing would probably have been solved by now – or not have happened in the first place. Civil liberties advocates oppose the measure saying it is invasive, as do nightlife industry groups, who believe it will cost them money without improving security.
Meanwhile, Peter Vallone, head of the City Council's public safety committee, says he is involved in discussions about introducing a similar measure on the city level.
The council is also considering a bill introduced by Councilmember David Yassky that would allow the New York Police Department to arrange for off-duty officers to serve as security guards at clubs and bars – an arrangement already in place for other private businesses like owners of professional sports stadiums. The police department opposes the measure, saying it violates a state law that prohibits police officers from having an interest in a place that serves alcohol.
Better Enforcement
Others believe that the necessary laws are already in place, they just need to be enforced. Since the mid 1990s, bouncers at clubs and bars have been required to get credentials from the state. While many larger clubs have complied, it seems that smaller places are more likely to hire cheaper, unlicensed guards. They are rarely punished for doing this or, say critics, for health violations, noisy disturbances, drugs, or fights.
The State Liquor Authority has few inspectors working in the city, and has been notoriously lax in enforcement. But this year, Governor George Pataki has proposed doubling the number of inspectors statewide, and increasing the fines for violations.
The prospect of more inspectors is heartening to critics of the nightlife industry, but it is not seen as a panacea. Even when businesses are found breaking the law, they are not necessarily punished. Of the 788 Manhattan establishments charged with violations of their liquor licenses in 2003, only 10 had their licenses revoked, according to a Daily News investigation.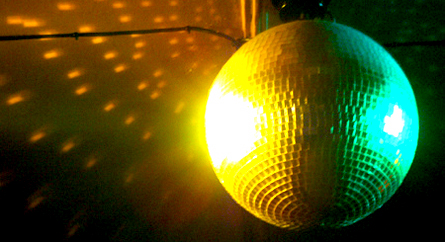 KEEPING THE NOISE DOWN
It happens once every two weeks once the weather gets nice, says Noah Hudon, a bartender at Blue and Gold on East Seventh Street: someone smoking in front of the bar gets too loud and "a tenant from the building next door – we have no idea who but someone with pinpoint accuracy – gets the culprit" with a bucket of water. He adds that they always deserve it.
Hudon believes that there is a state of "symbiosis" between the bar and its neighbors, where it helps make the neighborhood lively and nearby residents control its excesses. Others, however, do not necessarily see the relationship between loud bars and unhappy residents as a model of cooperation.
Tension over noise has only increased in the last three years, because the indoor smoking ban has pushed people outside late at night. This leads to more noise complaints from nearby residents, but bars insist that it is not their job to police the streets.
A New Noise Code
In December 2005, Mayor Michael Bloomberg signed into law the first major revision of the city's noise code in 30 years. The code takes a wide look at the city's noise, addressing the barking of dogs, the clatter of construction sites, and Mr. Softee's jingle.
The code requires bars to keep quieter by lowering the actual decibel level that constitutes an offense. For the first time, it also regulates bass, a common subject of complaint for those living near nightspots. As a concession to business owners who say they are often cited unfairly, it now requires that police officers use a noise meter to determine whether a bar or club is actually in violation of the code, rather than relying on his or her own judgment.
But the noise code is not likely to end the disputes that the smoking ban has caused, though. While it tightens regulations on bars themselves, it does nothing to regulate people standing in front of them.
BARS AND THEIR NEIGHBORS
Some areas of the city slow down at night, while others, like Chelsea, the West Village, and Williamsburg, speed up.
The crowds begin descending on the Lower East Side on Thursday night and don't let up until near dawn on Sunday, said Alexandra Militano of Community Board Three. With them comes noise, causing residents to constantly call the board and the local police precint. It also means an "exponential increase" in foot and car traffic, making it hard for buses and emergency vehicles to move up and down the area's narrow streets and avenues.
The number of bars in the neighborhood has doubled in recent years, according to the Daily News, and Militano and others say it can't take any more.
Enough Already!
Long time Ludlow Street resident Marcia Lemmon has been active in trying to stem the proliferation of bars in the area, and she also knows how nasty such fights can become. Several years ago, a local real estate agent was convicted of harassment after he admitted to making crank phone calls to her home late at night because she was trying to block his plans to build new bars in the area. (His punishment was community service at the Lower East Side Tenement Museum).
Lemmon thinks that it should be tougher to get a liquor license. The local community board, which advises the state on license applications, agrees. In recent years, community board three has named over a dozen "resolution areas", where it automatically recommends that the state reject the licenses. These areas include blocks on Ludlow and East 4th Streets, and all of Avenue B. The state has already rejected several applications upon the request of the community board.
"I don't know that it's anti-bar. It's anti-being completely overrun by bars, which I think any neighborhood would be if they were in this situation," said David McWater, the community board's chair, who owns several bars in the area himself. "So much of what's happening makes people feel powerless and out of control."
Militano says that the reason for the resolution areas is to make business owners and the state liquor authority more responsive to the needs of a residential neighborhood neighborhood. Some business owners have decided not to pursue applications in these areas, she says, and more are coming to the board to discuss their plans for the area.
For her part, Lemmon says bars are only part of a larger problem. Rents are increasing as the neighborhood becomes more commercial, she says, "and the only people that can afford it, it seems, are the ones who hold liquor licenses."
Bars are People, Too
Robert Bookman bristles at the suggestion that residents are helpless against an invasion of bars on the Lower East Side. He believes that it is unreasonable for residents to demand "suburban quality of life at night" in areas that have always had nightlife.
"If you want to live in the center of Manhattan, there are disadvantages," he said. Bookman adds that the state shouldn't give "unelected, appointed individuals [like community board three] the right to be local zoning boards without due process" by honoring their resolution areas.
It's not always bars invading, argues Bookman. In parts of Williamsburg or the previously desolate portions of Manhattan's far west side, residents are the newcomers, suddenly demanding peace and quiet in areas which have a lot of bars and clubs specifically because there used to be no neighbors nearby to wake up.
This is a problem for dance clubs in particular, because they are very restricted about where they can go. Because of the 1926 cabaret laws, establishments that allow dancing, no matter their size, are restricted to certain areas of town, and must have a special license.
Former mayor Rudolph Giuliani used these laws as a pretense for busting bars during his aggressive quality of life campaign, citing taverns for little more than allowing people to sway to jukeboxes. Mayor Michael Bloomberg had said he would like to change the regulations so they address noise, rather than dancing. The city's one attempt to do so, however, was shot down several years ago. The laws remain in place.
Now a lawsuit calling for the city to abolish the cabaret laws outright is pending. Arguing that the laws violate their freedom of expression, a group of people who like to dance is suing the city. The cabaret laws have nothing to do with noise, traffic, or safety, said Paul Chevigny, a New York University law professor representing the plaintiffs; they were passed to control social behavior that made public officials uncomfortable.
"There was no sympathy for jazz and jazz dancing [when the laws were passed]; it was just seen as a scandal," he said. "I think there is still a puritanical streak that runs against social dancing, in the sense that it's young people running wild, basically."
FRIDAY NIGHT FIGHTS
St. Patrick's Day is perhaps the best holiday of the year for New York City bars. People begin stopping off for pints before the parade, and continue until late into the night. By 1:30 a.m. this year it looked as though things had started to die down on the intersection of 2nd Street and Avenue A.
But when a dozen police officers rushed into 2A, a bar on the corner, it was obvious that there were still plenty people out – it looked to have about twice as many people inside as allowed by the city's fire code.
For the next forty-five minutes, bartenders tried to appease the police by thinning the crowd without chasing everyone away. Police officers shined flashlights into bottles of flavored vodka, looking for fruit flies, while patrons yielded their booths to health inspectors, who pushed aside empties to make room for their paperwork.
The lights eventually went back down and the music back up, but it was obvious the night was shot. Almost all of the revelers had drifted off, presumably to one of the dozens of other watering holes in the surrounding blocks, or to the pizza shops that seem busier than the bars at this time of night.
But the bartender still had a smile on his face, pointing out that, after all, "this doesn't happen every night."
There was no holiday to celebrate the next night. Even so, by 1 a.m so many people had packed inside that its windows were completely fogged up.
FOR ADDITIONAL READING
Neighbors and Nightclubs by Gotham Gazette
Nonsmoking New York? by Gotham Gazette
Williamsburg's Baby Bars by Gotham Gazette
The City New Noise Code by Gotham Gazette
Getting a Liquor License is Easy by Daily News
State Liquor Authority Rarely Revokes Liquor Licenses by Daily News
Too Many Bars by East-Village.com
New York Nightlife Association
Text of NY Cabaret Laws Â