"Expect the unexpected," Assemblymember and Brooklyn political boss Clarence Norman said last year when we asked him to be one of the New Yorkers predicting for us what would happen in New York City in 2005. Norman certainly was right. In the 12 months since he made that prediction,the man who once controlled Brooklyn politics was stripped of his positions, convicted of various felonies and faces 15 years in prison.
Norman was not the only person who proved prescient. Brian Lehrer accurately predicted that Fernando Ferrer would win the Democratic primary only to lose to Bloomberg in the general election. The New Yorker's Elizabeth Kolbert demonstrated dead-on accuracy when she told us, "With Jon Corzine running for governor in New Jersey and Michael Bloomberg winning re-electing in the city, it promises to be a very good year for political ad buyers."
But not everyone fared so well. Many respondents thought the West Side Stadium would move forward – or, as writer Kevin Baker put it, "the smug little mayor will get his stadium, wasting billions in needed tax dollars and continuing to wreck the West Side skyline." And, unfortunately for the mayor, Eric Adams of 100 Blacks in Law Enforcement who Care, missed the mark when he forecast, "Jennifer Lopez will marry her fourth husband, Mayor Bloomberg." (Indeed, has anybody heard any talk at all anymore emanating from City Hall about J-lo?)
This year, our leading New Yorkers seem preoccupied by the statewide elections and the spreading of luxury condos and posh shops into the outer boroughs. But they touched on other topics as well. When you finish finding out what they think, react to their forecasts or make your own on our 2006 Predictions message board.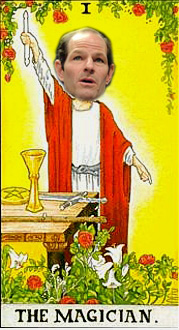 Anthony Weiner, Democratic member of Congress from Brooklyn and Queens:
The Mets will win the World Series and the Democrats will sweep the elections and take back the State Senate.
Gene Russianoff, senior attorney for the New York Public Interest research Group:
On transit;
--The transit fare will not go up in 2006.
--The Metropolitan Transportation Authority will offer holiday fare breaks for a second year in a row.
--Transit officials will pledge to triple the number of trains "right behind this one."(A joke, hopefully.)
On other issues:
--The City Council will come to its senses and abandon plans to extend term limits by their own legislation.
--Hillary Duff will replace Deputy Mayor Dan Doctoroff
Tom Brokaw, former NBC news anchor:
I hope and expect that the most important story will be the continuing improvement in New York City public education.
Richard Gottfried, Democratic State Assembly member from the Upper West Side:
The most important story in the coming year for the city will be whatever develops in Albany on school funding issue. The elevated anxiety of the state's Republicans should work to the city's advantage, but I don't know what the outcome will be. The '06 elections, particularly for the State Senate, will have a significant impact on Albany. And lots of what Albany does means life or death for the city.
Demetri Martin, comedian:
In the next year, even more will happen than last year. Television will make it so that there is news happening at every minute, and they will make you think that you should not miss it. At least two people will fight over a cab in the cold weather. There will be more bumper stickers about not liking the president.
Andrea Batista Schlesinger, executive director, Drum Major Institute:
Progressivism will become the new patriotism. New York's middle class will continue becoming the new have-nots. The New York Post will become the new National Enquirer. Insurance regulation will become the new tax cuts. And most importantly, when it comes to being a fresh source of ideas about how to govern fairly and effectively, New York City will become the new Washington, D.C.
Jami Bernard, film critic, New York Daily News:
Uncool is the new cool -- thanks not only to market forces but to the basic oppositional nature of New Yorkers. The boroughs become cool and so does long-neglected Roosevelt Island (really, any place where there's a water view and undeveloped real estate). Small portions of food are in, leading to a rise in a new type of trendy restaurant that serves grazing-style -- good for weight-watching but also a New York response to the proliferation of the Big Gulp lifestyle in the rest of the land and a reflection of the fact that most New Yorkers either suffer from Attention Deficit Disorder of just like saying so in order to get those great meds.
Brooklyn Borough President Marty Markowitz

Those responsible for polluting Newtown Creek will be held accountable for their actions. The plan to restore Coney Island as "America's Favorite Playground" will make waves, and the Parachute Jump will return as Brooklyn's Eiffel Tower when it is lit up for all to see.
The docking of the Queen Mary 2 and Crown Princess cruise ships in Red Hook will ensure that more visitors than ever experience the Brooklyn renaissance.
The Brooklyn baby boom will continue unabated.
The voices of parents and educators will regain their rightful place in the school-reform dialogue.
John Avlon, columnist, New York Sun:
Queens Will Be the New Brooklyn. And so will the Bronx and Staten Island - the resurgence of what used to be called the "outer-boroughs" will continue beyond the now-tony confines of Park Slope and Brooklyn Heights. This will not just be the healthy upside of a city in resurgence, just five years after the attacks of 9/11 - but also the downside of Manhattan's increasing squeeze on middle class and even upper middle class New Yorkers. The spacious apartments, invigorating diversity, and relative calm of the outer-boroughs looks better and better. Whether their modest quality of life improvements can compete indefinitely with warmer and less expensive cities and states is a longer-term issue, which I hope someone in City Hall is strategizing on. With regard to Queens, its status as the most diverse county in the country will be further elevated with the arrival of Carlos Delgado to the Mets.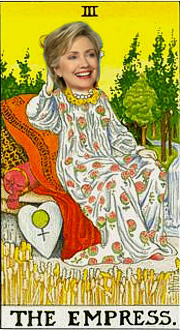 Elizabeth Kolbert, writer for The New Yorker magazine:
Democrats sweep the four statewide offices. Hillary Clinton runs unopposed.
Kevin Baker, author "Paradise Alley," "Dreamland" and "Strivers"
My prediction is that there will be a major terrorist incident in New York. I don't say this out of any special expertise, and of course I hope to hell that I'm wrong. But I believe that we must speak now against the day.
In the immediate wake of the London transit bombings, Governor Pataki and Mayor Bloomberg rushed to Grand Central Station, to assure us that we were protected by special, hidden security measures. This was almost undoubtedly a lie, but in any case irrelevant.
Our strategy cannot be to wait for terrorist acts to begin, but to do as much as possible to prevent them from happening in the first place. Anyone who regularly visits our major public places can see that such a strategy is not in place—the few, inattentive, uniformed guardsmen, usually talking to each other; the scant police presence. Meanwhile, major resources are wasted on such ludicrously ineffectual, easily avoidable measures as subway bag searches and van inspections. Without a strong, constant, and vigilant security presence in Times Square, Grand Central, Penn Station, and other likely targets, we are inviting disaster.
Majora Carter, executive director, Sustainable South Bronx and MacArthur fellow:
If we don't engage about development in the Bronx and coordinate what is actually going on with all these huge projects, what took place in the Bronx during the Robert Moses era will happen again, affecting quality of life, pollution and displacing people. No one is asking any serious questions or following proper planning procedures and the city could end up paying.
Bruce Ratner, developer
It will be a calm year in the sense that the same economic growth, focus on improving education, housing development, and improved safety that we have enjoyed for the last three years will continue. It will be steady, positive growth -- nothing dramatic.
Letitia James, Democratic City councilmember from Brooklyn:
My New Years wish would be that Bruce Ratner finds religion. That he wakes up on January 1, realizes he has done the wrong thing in proposing the Atlantic Yards project, and stands on the corner of Atlantic and Flatbush Avenues waving a white flag.
I pray that Marty Markowitz will realize that there are poor people in Brooklyn, and instead of diverting public revenues to build a basketball arena, he decides to build a hospital instead.
I hope that Senator Charles Schumer will recognize that his home could be taken by eminent domain if a developer wanted it.
And I would like the mayor to spend a night in a homeless shelter.
Simeon Bankoff, Historic Districts Council:
1. As all the young renters are pushed out of Williamsburg and Greenpoint, Astoria/Long Island City will officially become the "hot new nabe." This will last only a year at best before high-rise waterfront development will price out the renting twenty-somethings.
2. New historic districts will be designated in Brooklyn, The Bronx and Queens – but developers will rally against landmarking, particularly in The Bronx. Individual landmarks will be all "safe" bets -- expect office buildings, publicly owned buildings, and perhaps a religious building that's undergoing restoration. Meanwhile, historic religious buildings and schools will continue to close and be demolished throughout the city.
3. Movie houses will also continue to close and will be the subject of major preservation battles. So will historic hotel interiors as more and more historic hotels get converted to residential use.
4. There will be increased attention from the administration to public art and capital investment in historic buildings, such as schools and fire stations.
5. The city will propose to build a new municipal building as part of the World Trade Center redevelopment.
6. The new façade for 2 Columbus Circle will be unveiled, and be met with general indifference at best. General consensus will be that the building should have either been preserved or demolished. The combination of the new façade, the Hearst Tower and the Time Warner Center will combine to drain all vitality and life out of the Circle like water through a sieve.
7. Stating economic and security concerns and the rising price of gas, the Mayor will propose East River tolls again. This time, with a lame-duck Council, they might even pass.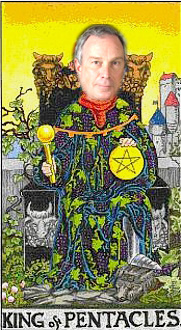 Eugene Mirman, comedian
I predict new, fantastic levels of gentrification that will make Bloomberg build an underwater city for the poor. And some bars may be forced to close after unfair fines from the city force them into bankruptcy. Most importantly though, lots more sushi places on the way. Get ready to eat 10 times as much fish, New York!
Paul White, executive director, Transportation Alternatives:
After Mayor Bloomberg finally revokes their privilege to park anywhere they damn well please, thousands of municipal employees stage their own motorized version of "Critical Mass." Nobody notices.
Adrian Benepe, commissioner, New York City Department of Parks and Recreation
It will be the biggest year of parks construction since the 1930s in every borough. And I hope it will be a cooler and wetter summer than in 2005.
Jonathan Bowles, director, Center for an Urban Future:
1. The city's housing market levels off, but doesn't burst.
2. Small businesses and immigrants in the boroughs outside of Manhattan continue to drive much of the city's growth.
3. Congestion on city subways and streets becomes even more intolerable.
4. With the 2006 elections as a backdrop, Mayor Bloomberg ups the pressure on state legislators to help the city address structural fiscal problems. Legislators agree to send billions to the city as part of the Campaign for Fiscal Equity settlement, but duck most other difficult issues facing the city and state. Ninety-eight percent of them are re-elected anyway.
5. Iowans tell George Pataki to get lost.
William Thompson, city comptroller:
There will be slower growth for the city's economy in 2006 due to higher interest rates and energy prices, which will increase costs. In addition, national and international developments like budget and trade deficits will cause the economy to grow more slowly. The housing market bubble will deflate, which will reduce the growth of household equity and employment growth in real-estate-related sectors. Our current account deficit threatens to send our currency lower and raise the cost of imported goods, contributing to inflation, although, eventually, this should increase demand abroad for U.S. products.
Errol Louis, columnist, New York Daily News:
1. Residents of my Crown Heights neighborhood, which has seen a sharp spike in shootings and murders, will rise up and create safer streets in 2006 by putting pressure on law enforcement and by stepping up citizen activism aimed at creating hope and opportunity for the community's young men.
2. As judges and Democratic Party leaders go on trial for alleged corruption in Brooklyn in 2006, the press and public will finally notice, and condemn, the equally cozy and corrupt political culture of the Queens Democratic organization.
3. The state of New York will not renew the unconscionable contract that currently allows MCI/Verizon to run a monopoly prison phone service that unfairly charges the highest collect calling prices in America to the families of prison inmates. This, in turn, will enable families in the city's poorest neighborhoods to save millions of dollars every year.
4. Members of the city's black middle class, having grown disgusted by the degrading, violent images and messages constantly being aimed at their children, will increasingly use their political and market clout to demand accountability by artists, record labels, movie studios and radio stations in 2006.
Fred Siegel, author "Prince of the City":
1. Not only will the Republicans stand by helplessly as the Democrats win control of every statewide office, GOP control of the state Senate will be endangered as well. If the Democrats take the state Senate in 2006 or 2008, the 2010 redistricting will be entirely in the hands of the Democrats. The Republicans would barely continue to exist so that our current two-headed version of a one-party state will replaced by an unambiguously one-party state with the usual dire consequences.
2. There will be little progress at ground zero next year as Pataki and Bloomberg continue to spar.
Glenn Lowry, director, Museum of Modern Art:
I hope that Ground Zero sets sorted out and real progress is made. It's been a process moving in fits and starts that needs to get fixed. My prediction is the mayor is going to get that done
David R. Jones, president, Community Service Society
1. With the oldest of the baby boom generation turning 60 in 2006, there will be intense interest in the nonprofit community to engage this new cohort of older adults in serious work to improve the fabric of New York City.
2. Mike Bloomberg was re-elected on the basis of the past; he had managed the city's recovery from the September 11th attacks. In 2006 New Yorkers will refocus on the future. They will be demanding progress on issues such as underperforming schools and a labor market that fails to generate an adequate supply of living-wage jobs. I see a year of renewed activism.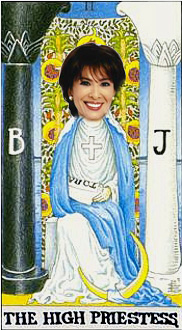 Nicole Gelinas, Contributing Editor, City Journal
1. New York State and City will finally wake up and realize that the best thing for downtown's psychology would be to rebuild the Twin Towers one story higher - and Larry Silverstein will agree to do it fast so they're mostly completed before the tenth anniversary of 9/11.
2. Mayor Bloomberg will use the political capital he amassed after the election to really get to work on reforming the city's unsustainable Medicaid program and its unsustainable public-employee pensions before it's too late - and he'll lobby Governor Pataki to help him. The governor, or course, with no more elections to worry about, will do the right thing for the future of the city and state - and cooperate with the mayor.
3. New Yorkers will finally realize that the Bush tax cuts on capital gains and dividends were great for the city's economy, as they boost the stock market over the long term - and they'll vote in Congress men and women next fall who pledge to vote to make the tax cuts permanent.
4. Or not, on all of the above!
Ron Kuby, activist lawyer:
1. Mayor Mike Bloomberg is finally going to come out against the war in Iraq clearly and definitively, something he has refused to do. That's going to happen this year as America continues its disastrous debacle and New York metro area casualties continue to rise.
2. Mayor Bloomberg will participate in a gay marriage as the presiding official, but not as the bride or groom.
3. There again will not be a major terrorist attack in New York City. Still, the city will continue its policy of indiscriminate mass arrests of demonstrators.
4. Eliot Spitzer will win the governor's race. That seems almost preordained.
5. Jeanine Pirro will continue to run for multiple offices, being utterly confused about what job she wants, but she wants a lot of face time, and something that pays really, really well. I genuinely think that Pirro has a shot at attorney general, but won't win it due to the Democratic turnout for Spitzer.
5. Mark Green will run for something. He spent a whole year not running for anything.
James Parrott, chief economist, Fiscal Policy Institute:
1. Fearing that it may be the next major city after New Orleans to be totally abandoned by the federal government, the New York City Council passes a resolution urging that New York State secede from the Union. The idea quickly catches on in our nation's Capitol and the Republican-controlled Congress kicks New York out of the country so that Hillary Clinton will have to run for president of New York.
2. Jeanine Pirro finds page 10 of her speech and says it was all a mistake and that she meant to announce she was running for attorney general.
Liz Krueger, Democratic member of the State Senate from the East Side:
1. Eliot Spitzer will be elected as the first Democratic governor of the state of New York since Mario Cuomo.
2. Ground will finally be broken on the Second Avenue Subway.
3. The New York State Court of Appeals will overturn the Appellate Division's recent decision and recognize the legitimacy of same-sex marriage.
4. Jeanine Pirro will drop out of the race for U.S. Senate and will decide not to run for any seat in 2006.
5. Republicans in state government will continue to oppose implementation of the Campaign for Fiscal Equity court order for fair funding of public education.
6. In a calculated maneuver in his run for presidency, Governor Pataki will move far to the right in his final year in office.
James Oddo, Republican City councilmember from State Island:
2006 in a word: Suozzi! I have a feeling the Nassau County executive is something special. Politically, 2006 has all the makings of a tag team, pro wrestling match, when you tag your supposed partner and he then kicks you in the head. There will be a lot of intra-party squabbles, friend on friend infighting, and supposed allies stabbing each other in the back. Both political parties are at a crossroads. And locally, the Bloomberg administration has made a lot of alliances. I don't know if those alliances will hold out.
Robert Ward, director of research, Public Policy Institute of New York State:
Medicaid reform will pick up momentum with or without action in Albany, as New York City and counties across the state use new technology to find and attack patterns of waste and abuse.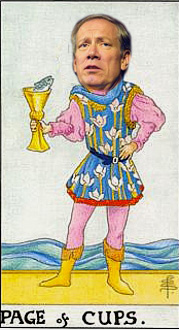 James R. Tallon, Jr., president, United Hospital Fund:
Greater attention will be paid to health care and to the 1.7 million residents of New York City who lack health insurance coverage of any kind -— more attention than at any time since immediately after 9/11 —- due to a confluence of factors: continuing reductions in private sector insurance coverage, especially among retirees; the statewide hospital-rightsizing commission's coming to grips with financially weak hospitals; and the Mayor's second-term commitment to ensure that all New York City kids have health care coverage. And, of course, just about the time the Yankees and Mets battle again in the 2006 World Series, the voters will go to the polls, and health care is an issue they understand and care about.
Andrew White, Director, Center for NYC Affairs, Milano Graduate School, New School:
City Council member Margarita Lopez will become a city commissioner, carrying forward the outspoken, slightly revolutionary and occasionally bewildering legacy of current Human Resources Commissioner Verna Eggleston. While the two of them speak from very different points on the political spectrum, they share an eclectic (and radical) perspective on government and human services. Not every city commissioner in the Bloomberg era has to be a technocrat.
Brian Lehrer, WNYC public radio host:
1. Spitzer will hit up against the political limits of his record. Banks, insurance companies and other corporate sectors of various kinds will pour big bucks into the Suozzi campaign as payback for what they see as Spitzer's overzealousness. But Suozzi's relative social conservatism will come under aggressive attack from liberal groups, and Spitzer will roll to the nomination. That Suozzi's base is suburban and the Democratic primary base is more urban won't help either.
William Weld will get the GOP nomination for governor (and more of that corporate support) and run as a moderate but the voters will decide "why elect a fake Democrat when we can elect a real Democrat?" Spitzer will make a few gestures to the right as he did on the death penalty when he first when he ran for attorney. Anyone remember when he was the law and order right-winger in the Democratic primary field? Despite overwhelming leads in the polls for Spitzer, anyone running against him will get treated more seriously by the media than Freddy Ferrer or Carl McCall did in their campaigns.
Ultimately, Spitzer and Clinton will roll to victory. Clinton's opponent in the Democratic primary, Jonathan Tasini, will get a bigger percentage of the vote in defeat than the Republican nominee, who will have lower name recognition than Mohamed El-Baradei.
Hil and El's coattails will help sweep Richard Brodsky to victory for attorney general over Pirro, now vying for a consolation prize, and draw down the State Senate Republican majority to one.
2. The Bloomberg administration will suffer its first whiff of scandal (though not close to the mayor himself.) No idea what, but second terms always have scandals.
Â