City Council district 2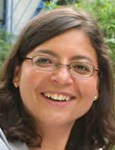 is a diverse and vibrant area, which includes communities as rich and unique in history as the Lower East Side, Gramercy Park and Murray Hill. While each neighborhood has its own distinct needs and priorities, there are some unifying issues that face all of the residents of this area.
DEVELOPMENT THAT MEETS THE COMMUNITY'S NEEDS
I am particularly concerned about the loss of scarce affordable housing through conversions, buyouts, and gradual elimination of rent regulations. As a former resident of public housing myself, I am keenly aware of poor maintenance, privatization and discriminatory occupancy rules that current residents face. Out of scale housing developments, massive community facilities and new commercial uses are also straining our public transit, parks and schools, and often change the character of our neighborhoods.
In order to address these issues, the residents of these neighborhoods must develop community-planning guidelines that balance development pressures with the rights of existing residents and the need to preserve economic diversity.
I will assist community board 3 in its current work to discourage buildings that are designed under outdated planning principals.
I will create a mandatory affordable housing component.
And I will assist in negotiations between community residents and the universities and hospitals, which currently have or are likely to have plans to build facilities to ensure that they are in scale with the community fabric.
NOISE CONCERNS
The neighborhoods of district 2 are also characterized by lively bars and restaurants, which contribute substantially to the area's appeal. When responsibly managed and when licensed in reasonable density, these establishments are tremendous community assets enjoyed by patrons and neighbors.
In certain areas, however, some of these establishments, often with outdoor cafes and backyard gardens, can create excessive noise and crowding that make it difficult for nearby residents to quietly enjoy their homes and sidewalks.
Some of the owners of these bars and restaurants are unresponsive to residents' complaints of noise and music at late night hours or have not made adequate provisions for soundproofing. Some are unwilling or unable to control their patrons who often crowd sidewalks, strain sanitation services, and become rowdy and sometimes dangerous.
Licensing of bars and restaurants that sell alcoholic beverages is currently the purview of the New York State Liquor Authority. The city has no power to control the proliferation of such establishments. The only local control rests with the New York City Police Department, which can enforce legal compliance in existing establishments with such matters as underage drinking, occupancy limits, and noise infractions, and the Department of Consumer Affairs, which licenses sidewalk cafes, but not backyard gardens.
Although the police department is increasingly aware and sensitive to the problems resulting from bar proliferation, most precincts do not have the resources to adequately address the problems.
Reasonable standards must be established which will limit the number, size and character of establishments which may operate in residential districts.
Local law enforcement officials and community boards, which have the most direct information about each establishment's character, must have a meaningful power over licensing approvals.
Adequate resources and streamlined administrative sanctions must be established to enforce realistic noise and nuisance ordinances.
I intend to work cooperatively with my colleagues and the city delegation of the New York State Legislature to find means to increase local control of this very serious problem.
Rosie Mendez represents City Council district 2, which includes Alphabet City, Gramercy, the Lower East Side and Murray Hill.
Â