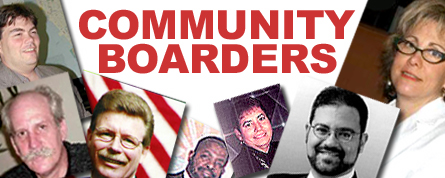 Like most 17-year-olds, Scott Stringer had a rebellious streak. But unlike most teenagers, Stringer's act of defiance was not to sneak into a bar, dye his hair blue, or ditch school: he wrote a letter to a politician asking if he could be on the local community board.
"My mother was elected to the City Council… and she said `You are crazy. This is nepotism. You can't do this,'" Stringer recalled. "But I wrote a letter to Percy Sutton and he appointed me, much to her chagrin."
While it is unclear what long-term effect his teenage efforts had on community board 12 in Washington Heights, Stringer says he learned two things: one, that community boards have the potential to be "Little City Halls," places for residents to have their concerns addressed; and two, that they face a number of obstacles.
That is why in his race for Manhattan borough president last year, Stringer made a promise to increase their effectiveness and, now that he has taken office, launched an effort last month to "reform" the 12 community boards in his borough.
Scott Stringer
And that is why on a recent Saturday afternoon, one of Stringer's aides, Mary Cooley, met in the offices of the Cooper Square Committee on the Lower East Side with a dozen people from the neighborhood, trying to get them to volunteer to serve on the community board.
But before she could get through the first slide of her power-point presentation, Cooley was interrupted.
"Community boards don't have any real power," said one person.
"The acoustics in the meeting hall are terrible," said another.
"I've had members tell me to shut up and mind my own business," said a third.
But the main point of contention surrounded the current chair of community board 3, David McWater, who owns a number of bars in the area including Doc Holliday's, Nice Guy Eddie's, and The Library -- at the same time that one of the major complaints in the neighborhood is the noise and general disturbance from bars.
"It's hard for people to think that someone who owns nine bars can really address the issues facing the neighborhood," said Anne Sawaryn from the Coalition to Save the East Village.
That so many self-proclaimed community activists are so critical of the very bodies that are supposed to be giving them a voice in government brings up some questions: Are New York City's community boards obsolete, or can they be retooled to give citizens a real voice in the future of the city?
GETTING COMMUNITY INTO GOVERNMENT
Established in 1963, New York City's community boards were designed to be a place for local residents to interact with government, to report potholes or a broken streetlight. In 1975, the city charter gave the boards a vote on all land use and zoning issues. In 1990, boards were given the power to draft their own community development plans. (Read an article about the history and responsibilities of community boards.)
Today, the city's 59 community boards, each comprised of 50 volunteers, serve in an advisory role on issues like:
- Long-term community planning
- Land use
- Liquor license and sidewalk café applications
- And the allocation of city funds in the neighborhood.
Even though their decisions are only advisory, members say that a well-run board can have an impact. For example:
- Carmen Angueira, district manager for community board 12 in the Wakefield area of the Bronx, credits the board's efforts for the clean-up of a toxic waste site in the area.
- Gerald Esposito of community board 1 in Brooklyn said that pressure from the board helped win affordable housing in the future development of Greenpoint and Williamsburg.
- Martin Collins, chair of community board 12 in Washington Heights, said the board helped prevent the Dyckman Job Center, which employs 300 people and provides social services to thousands, from moving out of the neighborhood.
- In the Throg's Neck section of the Bronx, community board 10 led an effort to keep developers from knocking down one- and two-family homes, according to James Vacca, the former district manager who is now a City Council member.
But over time, the traditional role of community boards has changed, most dramatically in 2003 when the city implemented its 311 complaint line. Today, the number of calls to community boards has decreased dramatically, and the Bloomberg administration has also refused to share the data obtained from 311 calls with the boards.
"The city's 59 community boards could soon become as obsolete as the telegraph," wrote the New York Post.
Some also believe that the problems facing community boards point out a larger deficiency in government.
"We have erected an entire edifice of public participation… where only insiders are listened to," wrote Larry Littlefield on a Gotham Gazette message board on the subject of community board reform.
But others argue that if given the right attention and resources, community boards could become a more vital part of the city.
"To believe that its only function is to ensure that potholes have been filled is to believe there is no value in a community guiding its own planning," Javier Llano of community board 11 in East Harlem wrote in a letter to the New York Times in response to an article that said community boards "couldn't be more toothless."
So far, Stringer is the only borough president to undertake such an effort to overhaul the boards. But the City Council and groups like the Municipal Art Society and League of Women Voters among others, are also looking into how to address the major problems facing community boards.
1. Vacancies
A total of 2,950 people are needed to serve on the city's community boards; 50 members for each of the 59 boards.
However, nearly every community board across the city is seeking new members to fill empty positions. In Manhattan, only two of the 12 community boards have a full roster of 50 members; community board 9 in West Harlem, for example, has 10 vacancies.
Part of the issue is recruiting new people who are willing to put the time and effort into working on neighborhood issues – especially sitting through several long evening meetings a month.
Another issue is that some members don't want to give up power.
Last year, community board 4 in Corona, Queens became embroiled in a bitter internal dispute when new members accused long-time representatives of denying leadership opportunities.
The meetings became so intense that 15 police officers were called in to keep the peace.
To try to address the issue in Manhattan, the borough president's office conducted dozens of recruiting seminars in the past month like the one on the lower East Side that sparked lively debate over the proliferation of bars. They reached out to business owners, neighborhood activists, non-profit groups, and students in an effort to attract new members. Stringer hopes to get three applications for every opening and promises that each applicant will get an in-person interview with his staff.
2. Political Appointment Process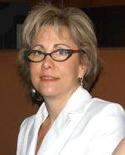 Madeline Wils, former chair of community board 1, Manhattan
All community board members are appointed by the borough president: half directly and half at the recommendation of City Council members that represent the area.
The appointment process can become highly contentious.
Last year, in her campaign for mayor C. Virginia Fields was criticized for using her community board appointments as a kind of political club, selecting people who supported her in her race and firing those who did not.
Fields fired two members of community board 2 on the West Side. City Councilmember Christine Quinn tried to have them reinstated, only to have Fields reject them again.
A few months later, Fields fired Madeline Wils, chair of community board 1 in lower Manhattan in the middle of her term, arguing that Wils had too many other commitments to do her job.
"The question is, 'Why was Virginia Fields so compelled and threatened that she felt she had to remove an effective leader?'" board member Bruce Ehrmann told the Downtown Express.
In an effort to take some of the personal calculations out of the appointment process, Stringer's office has created an independent screening panel made up of representatives from groups like League of Women Voters, the Municipal Art Society, New York Public Interest Research Group, and Citizens Union (the sister organization of Citizens Union Foundation, which publishes Gotham Gazette) to review and recommend applicants for the job.
3. Funding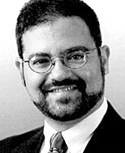 Craig Hammerman, community board 6, Brooklyn
Each year the city allocates about $12 million for community board budgets, with each board receiving around $180,000. About 90 percent of the money is spent on personnel: each board hires a district manager and several staff members who do the administrative work, which leaves just $10,00 to $20,000 for everything else.
That is why Jeremy Laufer, the district manager of community board 7 in Sunset Park, Brooklyn, has been working without a computer for a year. "Simple things like paying for additional stamps are out of the question," said Laufer. "The biggest problem we face is a monetary problem."
Increasingly boards are doing independent fundraising to fill the gaps.
Faced with a lack of resources, Craig Hammerman, the district manager of Brooklyn's community board 6 in Park Slope, helped create "Friends of the Community Board," a non-profit dedicated solely to fundraising.
So far, the money has been spent on projects like an outdoor art installation and a survey to gather data on the needs of the community's young people.
While some community boards are trying to emulate the effort, others question why an official part of the city government must hold fundraisers to operate effectively.
"It is as if New York officials set up something called the Friends of the City Council," wrote Jake Mooney in the New York Times.
4. Conflict of Interest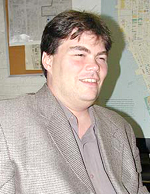 David McWater, community board 3, Manhattan
For three and a half years, Robert Rinaolo, owner of the restaurants The Garage and Senior Swanky's, chaired the business committee for community board 2 in Greenwich Village, the group that makes recommendations on liquor license applications.
When an anonymous person accused Rinaolo of denying liquor license applications to his competitors, the city's Conflict of Interest Board recommended that he resign from the position.
Still, Rinaolo held onto the seat for another year and a half, until the local newspaper The Villager reported on the matter – and he was forced to resign.
Community Board members - just like elected officials - are subject to the city's ethics laws, which prohibit members from participating in decisions when their personal interests conflict with the board's actions.
But the rules are currently not enforced.
Stringer is currently working with the State Assembly to draft legislation to make it easier for community board chairs to fill out financial information forms that can be enforced by the city's Conflict of Interest Board.
But these steps won't prevent David McWater, who is also a bar owner and former vice president of the New York Nightlife Association, from serving as the chair of community board 3 in the Lower East Side – and that is fine with Stringer, who defends McWater as "doing a good job."
"Conflict of interest is not bad as long as you disclose it," said Stringer. "Nobody has said to me that there is any conflict, because he is very up front with what he does."
5. Lobbying
Community boards do not have the final power to approve or reject any development, liquor license, or street fair application; all of their decisions are simply recommendations to the other elected officials.
Still lobbyists take community boards seriously enough to try to influence their decisions.
In 2004, the second-largest payment to a lobbying firm in New York State came from Columbia University, who paid $692,783 to the lobbying firm of Kramer, Levin, Naftalis & Frankel. Columbia's lobbyists, who are working to expand the campus, regularly appear before community board 9.
"The developers have all the time, talent, and money," said Jorge Reyes-Montblanc, chair of community board 9 in Morningside Heights. "Community boards have to react in a short period of time to work done by experts over two or three years."
In an effort to allow community boards to at least know who lobbyists are and who they represent, the New City Council is considering legislation that will require lobbyists to register with an online database.
6. Training and Technology

Thomas Lowenhaupt, community board 3, Queens
Under the city charter, community boards must be consulted on new real estate developments or zoning changes that preserve manufacturing areas or make new residential neighborhoods. Community boards are also built into the city's Unified Land Use Review Process so that residents can have a say in future building.
It is arguably a community board's only source of real power and most important role.
But most members have little or no experience in how to navigate the complicated regulations. And even when they do take the initiative to try to learn, they do not have the resources to gain the expertise and information they need.
"Community boards should have access to planning tools and data," said Martin Collins, chair of community board 12 in Washington Heights. "We can't look at a hypothetical zoning layout. We don't have the technology to do that."
As a result, the rest of city government does not take the process seriously; only seven community based plans have been adopted by the city in the last 16 years.
Many community boards struggle with even more basic things: 19 of the city 59 boards, for example, don't even have a Web site, according to the directory on official New York City government Web site.
"I've been trying for 15 years to get the city to put resources into helping community boards communicate with each other and with residents," said Thomas Lowenhaupt, who serves on community board 3 in Jackson Heights, Queens. "We've had absolutely zero support."
To try to give community boards the tools they need, the Manhattan borough president is planning training sessions on land use, ethics, and even how to run a meeting. His office is also hiring three urban planners assigned to work with local boards on land use issues. In addition, 12 graduate student interns will be paired with each community board to help provide training and assistance.
Advocates for community-based planning believe that if given the right tools, New Yorkers can help shape a better future for the city.
"Cities across the nation and the world as diverse as Seattle, Washington and Porto Allegro, Brazil have embraced community-based planning as the way to do business," wrote Micaéla Birmingham and Eve Baron of the Municipal Art Society. "Although the process is never easy, a true commitment to a planning process beginning with local visions results in faster, less costly, and more innovative planning and development."

Susan Sipprelle and Katie Redmon also contributed to this article.
RELATED ARTICLES:
Community Boards: The History and Powers (Gotham Gazette)
311, Noise and Community Boards (Gotham Gazette)
Summit Calls For Community Planning Reform (Gotham Gazette)
Tech Lags in Community Boards (Gotham Gazette)
RELATED LINKS:
Elevating Citizen Government: A Blueprint to Reform and Empower Manhattan's Community Boards (in pdf)
A report from Scott Stringer outlining problems and solutions.
List of NYC's Community Boards
Â