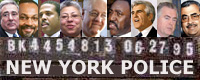 The crowd clapped when Governor Eliot Spitzer announced in State of the State Speech last week that he would seek to reform Albany. But cynics could easily note that applause is cheap.
Sitting behind Spitzer as he spoke was Senate Majority Leader Joseph Bruno, under federal investigation for misusing state funds. Joining Bruno on the podium was Assembly Speaker Sheldon Silver. Together, the two men have set much of the tone in Albany for the last 12 years and preside over a legislature where two members are under criminal indictment, two have had recent run-ins with the law for assault, and numerous others have left under a cloud.
Equally worrisome to many reformers are actions that are perfectly legal. Lax regulations and violations of what laws that do exist have contributed to Albany's reputation as one of the worst state capitals in the nation.
"You read in every newspaper how many people have been investigated and indicted and convicted," said Suzanne Novak, deputy director of the Brennan Center for Justice, "There are many factors that go into this," Novak said but, for starters, the state does not have strict enough laws and does not adequately enforce those laws that it does have.
Eliot Spitzer came to Albany promising to change that. And in his first days in office he began taking concrete steps to do that. But can he really succeed?
A CULTURE OF CORRUPTION
Since the Brennan Center issued a report in 2004 which branded New York's legislative process the most dysfunctional in the nation, the litany of woes facing state government have become familiar. Three men -- the governor, the speaker and the Senate majority leader -- control the legislative process with individual members often barely knowing what they are voting on. State legislators are allowed to have outside income and even keep it secret – as Assembly Speaker Sheldon Silver does – as long as it does not conflict with their public duties. The legislature allocates tens of million of dollars for member items—pet ventures or pork barrel schemes—with little to no public scrutiny.
A redistricting process controlled by the legislature guarantees that lines will be drawn to protect incumbents, giving jobs for life to even the most mediocre Assembly members and state senators. Candidates assured of re-election rake in contributions and use the money for luxury cars and sometimes even legal fees. The state's system of selecting judges has been ruled unconstitutional. New York has more lobbyists per legislator – 20 for each one – than any other state in the county, according to the Center for Public Integrity.
And the rules here appear looser than in many other states. For example, even though he pleaded guilty to a felony, former State Comptroller Alan Hevesi will get to keep most of his state pension. The Albany blog Capitol Confidential contrasted that with Massachusetts, where former House Speaker Thomas Finneran was "almost certain" to lose his $30,000 a year pension after pleading guilty to obstruction of justice charges.
The Albany culture, former State Assembly member Nelson Denis wrote this month, features "a bipartisan Favor Bank built on state contracts, the disposition of state lands, and patronage spending by various public authorities. Every year, Democrats and Republicans posture over their differences, while tacitly collaborating to accommodate the permanent interests of each."
A MOVE FOR REFORM
In his first days in office, Spitzer tried to take on some of these practices. He issued five executive orders aimed at ethics, stressed government reform in both his inaugural speech and State of the State address. And Attorney General Andrew C Cuomo also sounded the theme
Here is some of what they will do:
Set standards for state workers: In his first day in office, Spitzer issued an executive order barring state employees from accepting gifts designed to influence their decisions, from using state property for personal use, from hiring relatives, and from taking jobs as lobbyists for two years after leaving state government.
Limit the role of politics in state government: Another executive order would bar some state employees from making campaign contributions to the governor and lieutenant governor and would not allow officials to ask prospective employees and contractors about their political affiliations. It also bans elected officials and candidates from appearing in publicly funded ads for state agencies. So, Eliot and Silda Wall Spitzer will not reprise Libby and George Pataki's roles in "I Love New York" ads.
Regulate campaign finance: In his State of the State speech, Spitzer announced he would submit a package of measures to limit campaign contributions in the state, restrict donations from lobbyists and corporations and begin steps toward instituting public financing of campaigns.
Change the redistricting process: Spitzer said he would submit legislation to establish an independent nonpartisan commission to draw legislative districts in New York. (The next redistricting would follow the 2010 census.) "Until this happens," he pledged, "I will veto any proposal that reflects partisan gerrymandering."
Streamline the courts: The governor said he would submit two constitutional amendments aimed at improving New York's courts – one to consolidate the patchwork of courts in the state's judicial system and the other to implement a merit process for the selection of judges.
Review member items: Attorney General Andrew Cuomo has said he would go over the 6,000 expenditures on the list to make sure they met the standards for spending public funds.
WILL IT WORK?
Such proposal are " overwhelmingly matters of common sense that would shake [Albany] to its very foundations," the Daily News said in an editorial, adding Spitzer's reform proposals are "ambitious and screwed on straight."
And many believe they will have an effect. "It's hard to get things through in Albany, but we now have someone who's going to push for change," Novak said. "As attorney general, Eliot Spitzer did not tolerate people not obeying the law."
But he faces an exceedingly difficult task. Already people were seeing danger signs. Novak notes, that at the same time they applauded Spitzer's calls for reform, members of the Assembly adopted the same old rules that have long guided their way of doing business. And Senate Republicans again selected Joseph Bruno as their leader – even though he is under federal investigation. Only one GOP senator, John Bonacic of New Paltz, publicly protested the move. "He's been damaged and this ongoing investigation will impair his ability to lead," Bonacic told a local paper. "He should step down as majority leader, even if it's temporarily, until the cloud is removed."
Cleaning up Albany is "a lot harder than cleaning up Wall Street," former State Senate Seymour Lachman has said because, while the financial world is "answerable to a market of investors, there's almost no accountability in the State Legislature."
What can Spitzer do "with 211 legislators who have such a fine sense of perversity that they applaud when he vows to do away with the very basis of their jobs," asked Schenectady Gazette columnist Carl Strock. "I don't think you can do much with a gang like that. They will pat you on the pat and pump your hand and proclaim themselves friends of reform all the way to the next wine and cheese reception where they will shake down lobbyists from the hospital and nursing home industry, the tobacco industry, the teachers' union or whatever other outfit has big money to hand out."
A ROGUE'S GALLERY
As lax as the laws on state government are, some New York politicians have managed to break them. Forget the tough streets of New York City, say some pundits, the hallowed halls of the Capitol boast the state's highest crime rate.
Here are some of those who have been convicted or indicted.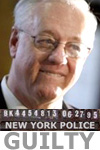 --Alan Hevesi: The state comptroller, a former member of the state assembly and city comptroller, was coasting to re-election and a seemingly long career in office last fall when his little known Republican opponent got a tip that Hevesi was using a state employee to drive around his ailing wife. Hevesi reimbursed the state, apologized and managed to win re-election, but he could not stave off opposition from one-time ally Spitzer and the feeling that a man who defrauded state government is probably not the best person to insure other public official and agencies spend public money properly. Hevesi resigned three days before Christmas, pleading guilty to a felony charge but probably avoiding any jail time. The legislature will appoint a replacement, although Spitzer is expected to play a major role in the process.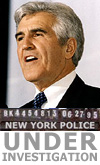 --Joseph Bruno: The state's most powerful Republican and the majority leader of the State Senate, Bruno announced last month that he is under federal investigation for steering state money to a businessman and friend who showered the majority leader with money and favors. So far no indictments have been issued.
--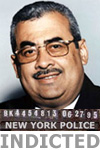 Efrain Gonzalez: The state senator from the Bronx, a Democrat, faces criminal charges for having spent some $400,000 in state funds for his own uses, including running his cigar company, improvements to residences, Yankees tickets and jewelry. Gonzalez allegedly funneled state money to Pathways for Youth, a Bronx charity and then took money from the charity. Although he was under indictment on similar charges in November, voters re-elected him.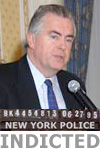 --Brian McLaughlin: Last fall, McLaughlin, then an assembly member from Queens and president of the New York City Central Labor Council, was indicted on 43 charges that could send him to jail for decades. The 186-page indictment alleges that McLaughlin took some $2.2 million from the government, unions, contractors and even a Little League team and used the money to finance such items as home renovations, country club membership and marina fees, school tuition, rents and other items. About 10 months before he was charged, McLaughlin had announced he would not seek re-election to the legislature and he has since been relieved of his labor post, at least for the time being.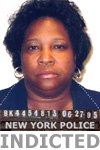 --Diane Gordon: The Democratic assemblywoman from Brooklyn faces criminal charges for seeking a $500,000 bribe in return for helping a developer get a $2 million city lot. The bulk of the bribe was to be a $500,000 home that was not even in Gordon's district. Although she is awaiting trial on charges that could send her to jail for up to 15 years, she was re-elected in November.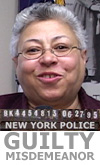 --Ada Smith: After several instances of erratic and even violent behavior, the state senator from Queens was charged last year with throwing hot coffee at an aide's face. Smith was found guilty of the charges and unlike most Albany offenders actually lost her bid for re-election. In a rare slap at an incumbent, voters in her district – apparently fed up with being represented by someone tabloids tagged 'the wild woman of Queens" – elected Shirley Huntley to replace Smith.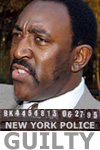 --Clarence Norman: The onetime leader of the Brooklyn Democratic Party, State Assemblymember Norman has faced an array of criminal trials. In 2005, he was convicted on three felony counts and one misdemeanor for soliciting and receiving illegal campaign contributions. Although voters had stuck with Norman, the conviction forced him to give up his seat. He could still face additional charges, springing from the alleged sale of judgeships in Brooklyn. Norman's replacement in the State Assembly is a colleague of his father's.
--Kevin Parker: The state senator from Brooklyn was accused of assaulting a traffic officer in 2005. The incident was one in a series of outbursts by Parker, who plead guilty to a misdemeanor and agreed to take anger management classes. In the meantime, he won re-election.
--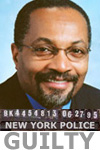 Roger Green: In 2004, the Brooklyn State Assembly member resigned his post after pleading guilty to illegally accepting rides from a state contractor and then accepting "reimbursement" from the state for the free transportation. But the following fall, with little serious opposition, Green won his old seat back. Now, though the long-time legislator is again out of office, having given up his Assembly seat in 2006 to make an unsuccessful bid for the U.S. Congress.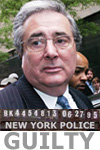 --Guy Velella: In 2002, the longtime and powerful Republican state senator, whose district straddled the Bronx and Westchester, was indicted on bribery charges. Despite the accusations, Velella, like so many other discredited incumbents, handily won re-election boosted by such luminaries as Mayor Michael Bloomberg, Senate Majority Leader Joseph Bruno and former Mayor Rudolph Giuliani. The senator finally had to step down in 2004 after pleading guilty to charges that he illegally took money from people seeking state contracts to paint bridges and went off to jail. But controversy continued as a little known city panel initially let him leave jail early – a decision eventually overruled after intervention by Bloomberg.
Â