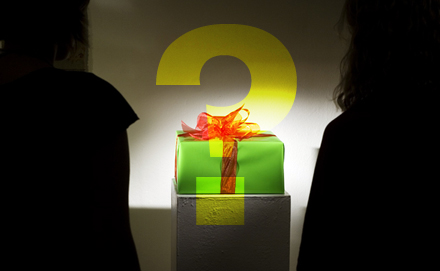 The last thing you want when you give to charities this holiday season is buyer's remorse.
So knowing whom you are giving to and what the cause is becomes paramount for protecting your year-end philanthropy, say charity watchdogs around New York.
New York is one of the country's charity capitals -- the Plaza and Waldorf=Astoria are often booked for lavish foundation galas, focusing on anything from Alzheimer's to environmentalism, during the fall months.
And now, the flailing economy and the holiday season make it an opportune time to give.
According to the most recent metro study from national watchdog group, Charity Navigator, New York is among the healthiest markets in the nation -- excluding the recent financial crisis -- for charities. But, just like any other metropolis, we here in the Big Apple can still have some sour fruit.
We talked to charity experts, who offered advice for giving this holiday season and dug up some groups you might want to avoid.
Making Your Money Worth It
For one, said Sandra Miniutti, vice president for marketing at Charity Navigator, givers must be mindful of how much charities actually spend on programs.
Do they use 90 percent of their funds for activities for youth, like Manhattan-based Children for Children, or are they spending practically pennies on programs with most funds covering administrative costs, like the Brooklyn's Heritage for the Blind (It spent just over 27 percent on programs last year)?
Miniutti recommends supporting groups that spend at least 75 percent on programs and 25 percent on administrative or fundraising costs. Watchdogs at the Better Business Bureau of Metropolitan New York suggest giving to charities that allocate at least 65 percent of its expenses for programs, and 35 percent to administration and fundraising.
"Everyone wants to make sure the bulk of their contribution is spent on programs," said Miniutti. "I think its indicative of a well run organization."
Measuring a charity based on this alone, though, can be deceiving. For instance, the Metropolitan Museum of Art spent barely over 65 percent on programs in 2005, according to the Better Business Bureau. A year later, it spent 89 percent, according to Charity Navigator.
Some of these measurements are nuanced. Helen Guditis, president of The Theatre Museum, a charity that installs exhibits in various museums, said a group's finances can be subject to interpretation. The museum for instance did not meet all of the bureau's standards, in part because, according to the bureau, it spends just 47 percent of its expenses on programs. Its administrative costs, Guditis says, include funding for each exhibition the museum puts up -- money that some could view as part of programming.
Another way to look at how the charity spends its money is through executive salaries, in New York City especially. For the past four years, the chiefs of New York City based groups have had the highest salaries in the country. For instance, the director at the Frick Collection -- which failed to meet a quarter of the Better Business Bureau's standards -- made $600,000 (equal to 11 percent of the donations the museum received in 2006 and about 3 percent of its total expenses), according to the bureau.
Both Charity Navigator and the Better Business Bureau attempt to diversify their rating criteria to get a full picture of whether it's a good place to donate, representatives say.
In general, said Katie Martin, program manager of the New York Philanthropic Advisory Services within the Better Business Bureau's Education Research Foundation, givers should watch out for fraudulent charities this holiday season, including those whose names sound similar to reputable, established charities. Be careful when the group contacts you first, too, she said, especially via email. Givers should be proactive, and start their research before being solicited.
Also, a common misconception, said Miniutti, is to spread your money out. You might make more of an impact, and feel more of a part of the organization, if you just pick a few charities and give to them, she said.
You should also make sure a charity's revenues are growing over time, says Miniutti, and that they don't carry a deficit. You want to give to groups that are financially stable, she added -- another way to make sure your money is going to programs and services, not to keep a charity afloat.
Following Cash Flow
More than a dozen New York City groups received the lowest rating a charity can get from Charity Navigator. Out of the 478 groups the Better Business Bureau rates within the five boroughs, 25 percent did not meet all of their standards -- some more so than others.
For the most part, "these are the bad apples," said Miniutti.
Here is a sample of some New York City groups -- some of which you may want to avoid -- that ranked the worst, according to Charity Navigator:
T.J. Martell Foundation: A New York City based group that aims to fight the spread of cancer and AIDS globally, the foundation ran a deficit, according to Charity Navigator, of $1.3 million in 2006. At the same time, it paid its chief officer $200,000.
Heritage for the Blind: This Brooklyn-based charity, which helps assist the blind with day-to-day activities, spent just 27.2 percent of its expenses on programs and ran a more than $300,000 deficit in 2007, according to Charity Navigator.
Israel Policy Forum: This group, which advocates for a sustained American diplomatic effort in the Israeli/Palestinian conflict, saw revenues decline by more than 4 percent in 2006, and it does not pledge to keep its donor list private, according to Charity Navigator.
United Spinal Association: This Jackson Heights-based group, aiming to improve the lives of those with spinal chord injuries, saw its revenues dip 26 percent in 2007, according to Charity Navigator. It also ran a deficit of $2.9 million.
National Children's Leukemia Foundation: This Brooklyn group, which implements programs to ease hospital stays for Leukemia patients, spends 14.4 percent of its contributions on programs. Most of its funding goes towards fundraising, at nearly 80 percent, according to Charity Navigator.
The Christophers: A religious organization promoting "positive change," this Manhattan-based group, according to Charity Navigator, ran a $2.5 million deficit in 2006 and spends 57 percent of its funding on programs.
East Harlem Churches and Community Urban Center: This group, which runs community education programs, cut its program funding by 13 percent in 2007, according to Charity Navigator. It directs 61 percent of its expenses to programs.
Â