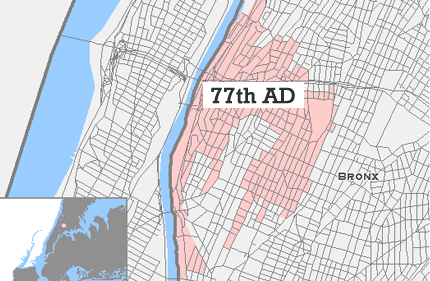 Aurelia Greene has represented this Bronx district, which includes Highbridge, since 1982. In the Assembly, she has held a variety of leadership posts and sponsored a number of bills, dealing with such issues as bicycle helmets, encouraging apprenticeship programs, disclosure of information on car leases, and predatory lending.
In this election, she once again faces Republican/Conservative Anthony Curry. The challenger, who works for the city's Human Resources Administration, ran against Greene in 2004 and 2006 and also made a bid for City Council in 2001.
At the end of the 32 Day Pre-General campaign finance reporting period, Green's campaign had $25,372. Greene reported no fundraising activity.
Â