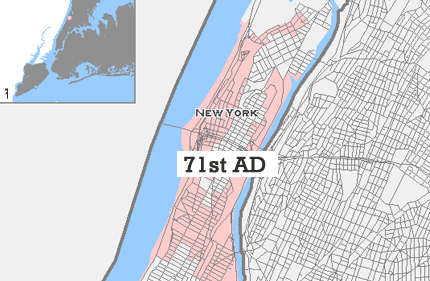 Democrat Herman D. Farrell Jr. has been a member of the Assembly since 1974 and has represented the 71st District since 1983. He is currently the Chair of the Ways and Means Committee and is a member of the Rules Committee. Farrell is prominent in the Democratic Party, having served as the chair of the State Democratic Party, leader of the Manhattan Democratic Party and a member of the Democratic National Committee.
In the election, he faces Republican Kenneth M Britton. Little information is available about Britton.
Farrell raised $7,267 in the reporting period leading up to the filing of his 32 Day Pre-General report but showed a balance of minus $23,221. A report for Britton was not available.
Â