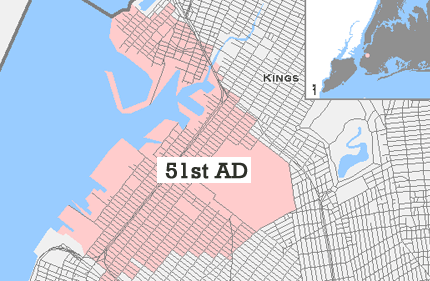 Incumbent Democratic Assemblymember Felix Ortiz faces two challengers: Luis Garcia on the Republican line and Grace Coen on the Conservative line.
A native of Puerto Rico, Ortiz served in the army during the 1980s and won election to the state Assembly in 1994. He authored the nation's first law to ban the use of a hand-held cell phone while driving. He is the president of the National Hispanic Caucus of State Legislators and chairs the Assembly's Committee on Alcoholism and Drug Abuse.
Little information could be found on Ortiz's opponents.
Ortiz took in no contributions for the period covered by the 32 Day Pre-General report and had almost $100,000 on hand at the end of September. Garcia and Coen showed no contributions
Â