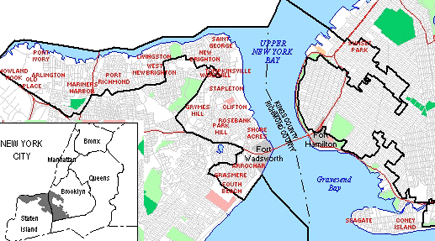 The 23rd Senate District includes two boroughs, encompassing the north shore of Staten Island as well as parts of southwestern Brooklyn. Democrat Diane J. Savino was elected to represent the district when the seat became vacant in 2004. Savino won nearly twice as many votes as her Republican opponent in the 2004 race and ran unopposed in 2006.
A former city child-welfare caseworker, Savino became active in her union, rising to a leadership post. Now in the Senate Savino, who has been endorsed by the Working Families Party, said she continues to focus on employee's rights and the poor.
www.richardthomas4senate.com Richard Thomas, the Republican candidate, also has been endorsed by the Independence Party. Thomas is a member of the Staten Island Charter Commission.
By the end of September, Savino reported having $30,932 in campaign funds. In the time covered by the 32 Day Pre-General campaign finance report, Savino took in Savino reports having $25,000 in campaign funds. Thomas had $1,124.
Â