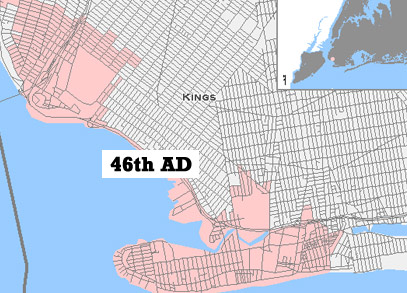 Incumbent Assemblymember Alec Brook-Krasny faces Republican challenger Robert Capano.
Brook-Krasny first ran for state Assembly in 2000, setting a record for write-in votes. A native of Moscow, he then ran unsuccessfully for City Council in 2005, and won his Assembly seat in 2006. He is the former executive director of the Council of Jewish Émigré Community Organizations.
The incumbent faces Republican Robert Capano, a former staffer for Brooklyn Borough President Marty Markowitz and Rep. Vito Fossella. He was also a high school teacher in Brooklyn.
According to the 32-Day Pre General filing, Brook-Krasny received $17,350 in contributions during that reporting period and ended September with $72,731. Capano collected $24,690 the most recent report period and, a month prior to the election, had $26,295 on hand.
The district includes Bay Ridge, Dyker Heights and Coney Island.
Â