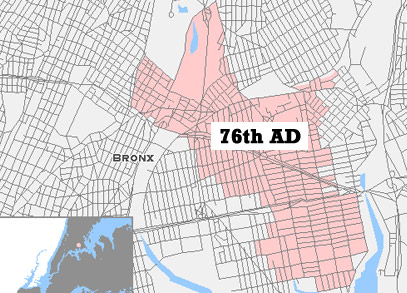 A former police officer, Peter Rivera has represented Parkchester and other neighborhoods in the eastern part of the borough since 1992. And for much of that time, he has been running against Charles Serrano, an exterminator once described as someone " who has made something of a second career out of challenging Democratic incumbents."
In 2000, for example, Serrano challenged Rivera in the Democratic primary. Serrano won with 52 percent of the vote. This time, Serrano is trying a different tact running on the Republican and Conservative lines.
According to the most recent report, Rivera had a campaign balance of about $58,000 at the end of September despite having taken in no contributions in the previous three months. Although Serrano had filed campaign reports for previous campaigns, a report for this year was not available.
Â