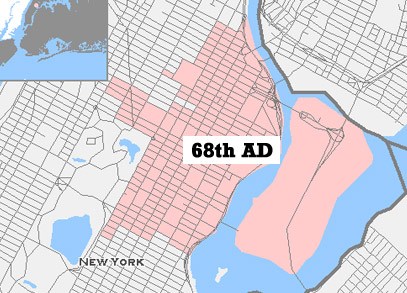 Assemblymember Adam Clayton Powell has represented the 68th District in East Harlem since he won the seat in the 2000 general election. He has also served on the City Council.
In recent years, Powell, who has reportedly considered running for city office, has had legal troubles. In March he was pulled over for drunk driving. He pleaded innocent to the charges on Oct. 17. In 2004, he faced rape allegations that were later dropped and managed to hold onto his seat.
Running against Powell is Republican Norma Soriano and, for the Independence Party, George L. Espada, who has been a wrestler and worked for the Board of Elections. Espada has previously run unsuccessfully for the Assembly and the City Council and initially tried to challenge Powell in the Democratic primary but was reportedly knocked off the ballot.
Little information is available about Soriano.
Powell raised no money in the period leading up to the filing of the 32 Day Pre-General report and had $12,775 on hand. Reports were not available for either of his opponents.