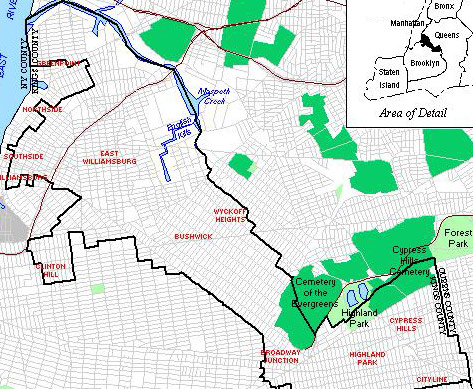 Northern Brooklyn will see a rematch between three-term incumbent State Sen. Martin Malave Dilan and Republican challenger Victor Guarino. The two faced off in 2006, and Malave-Dilan won overwhelmingly by a vote of 25,388 to 2,365.
Malave-Dilan served for a decade on the New York City Council before joining the State Senate in 2002. He identifies youth, senior and education issues as his key concerns. According to a questionnaire filled out by Guarino in the 2006 race, his main issues are tax relief for the middle class, the district's quality of life and managed health care.
According to the 32-Day Pre General filing, Malave-Dilan took in $2,000 in contributions for the reporting period and had a campaign balance of $24,637. Figures for Guarino were not available.
The 17th District includes parts of Bushwick, Williamsburg, Greenpoint, Cypress Hills, City-Line, East New York, Bedford-Stuyvesant and Brownsville
Â