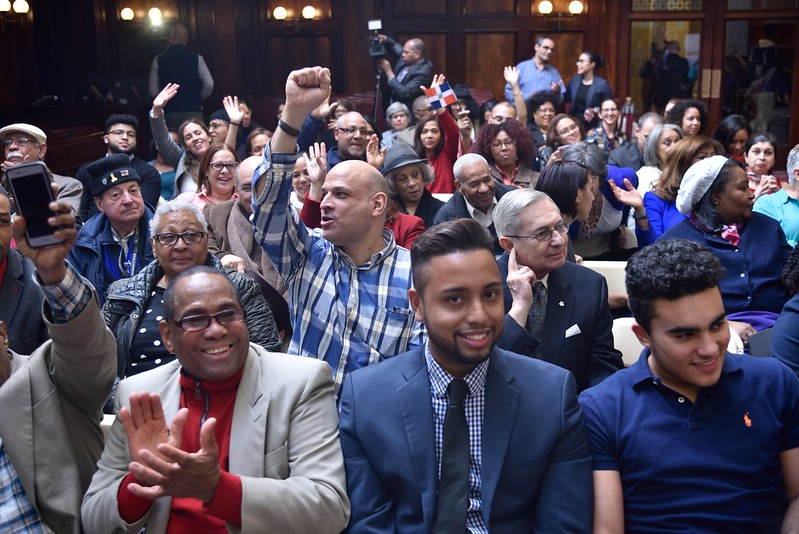 A Hispanic heritage celebration at City Hall (photo: John McCarten/City Council)
---
On this episode of the Latino Vote podcast from Gotham Gazette and hosted by Eli Valentin, the topic is legislative redistricting and Latino representation, and the guests are Lucia Gomez, Political Director at the NYC Central Labor Council; Dr. Carlos Vargas-Ramos, Director of Public Policy and Media Relations at the Centro for Puerto Rican Studies at Hunter College; and Frederick Velez Burgos, National Director of Civic Engagement at the Hispanic Federation.
Listen through the audio below or find this and other episodes of Latino Vote under the "Max Politics" podcast stream wherever you get podcasts:
***
Eli Valentin is a political analyst and author of the forthcoming book, Reinhold Niebuhr: A Political Life. On Twitter @EliValentinNY.
***
Have an op-ed idea or submission for Gotham Gazette? Email This email address is being protected from spambots. You need JavaScript enabled to view it.