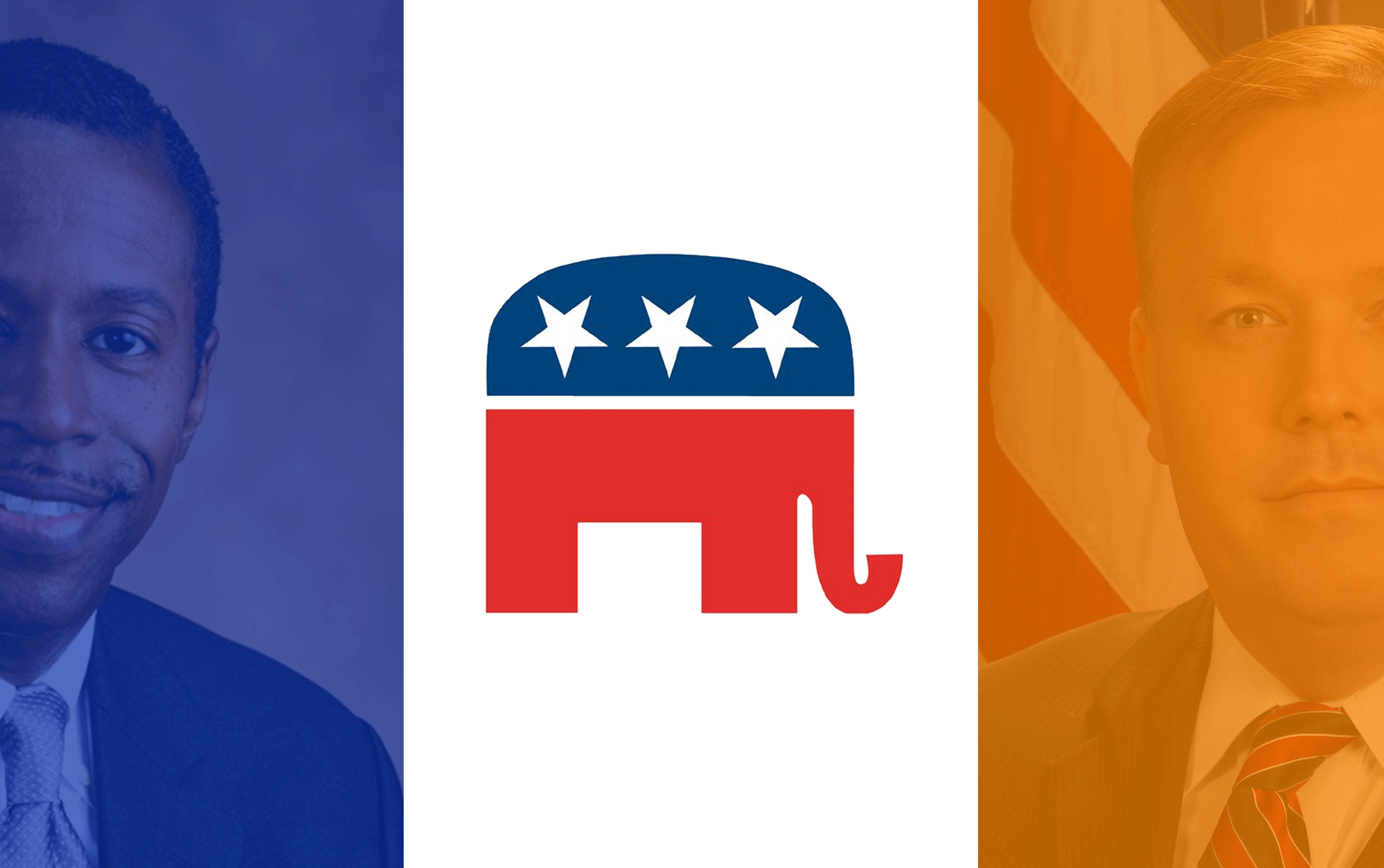 NEW YORK -- The arrest of state Sen. Malcolm Smith on allegations he orchestrated a scheme to bribe his way onto the ballot to run for mayor is bringing renewed attention to the role of party patronage in shaping elections.
The corruption allegations against Smith, detailed in a complaint unsealed in federal court yesterday after he was arrested, demonstrate the powerful if limited role that county party leaders continue to exercise in elections through their ability to reward access to their ballots.
"The road to elected local office in New York still often goes through county organizations," said Doug Muzzio, a professor of political science at Baruch College.
This outsize role of parties even led Mayor Michael Bloomberg to weigh in on the Smith arrest by criticizing partisan elections.
"What happens is only people that can go through whatever the majority party is, whether it's Democrats here or Republicans someplace else, they're the only people that really can face the voters and have any meaningful chance of winning," he said at a press conference.
Each of New York City's five counties has two party committees, one Republican and one Democratic. And each of those organizations has an executive committee led by a chairperson. During election years, candidates go to their parties' respective county committees for an endorsement for the primaries, a move all the more important in a year with a crowded field of candidates.
That influence has played a role in New York City politics since the days of Tammany Hall, the infamous political organization that controlled Democratic politics in Manhattan for more than a century. Efforts to reform how elections are run by making them nonpartisan have failed in recent years.
Muzzio argued that today no one party leader has the same degree of city-wide influence as they did back in the days of Tammany Hall.
"Clearly, they are considerably weakened," he said. "The bottom line, however, is that these county organizations still have juice."
Among those remaining powers, Muzzio said, are a county party's ability to both nominate or prevent candidates from appearing on any number of ballot lines, as well as their political clout in local judicial races. Party bosses also lead the vote in nominating candidates in special elections.
Those vestigial powers are what attract candidates to jump political parties, especially whenever the field is particularly crowded — as it is this year. Bloomberg went this route in 2009, running on the Republican Party line when he was a registered independent. And Adolfo Carrion, and independent candidate running for mayor this year has also courted GOP leadership, hoping to secure access for a run on the Republican ticket.
Anyone running for a citywide office anyone running for a citywide office as a member of a party to which he or she does not belong is required to get consent from the party's county committees by obtaining what are known as Wilson Pakula certificates, named for a 1947 law.
Federal prosecutors say Smith schemed to get Republican party officials to get him Wilson Pakula certificates in exchange for thousands of dollars in bribes. Prosecutors say two of the party officials who accepted money in the scheme, Joseph J. Savino, the Bronx Republican Party chairman, and Vincent Tabone, vice chairman of the Queens Republican Party, were arrested on charges they accepted $40,000 in exchange for agreeing to get their county committees to put Smith on the Republican ballot line.
Republican City Councilman Dan Halloran, of Queens, was also arrested and accused of accepting bribes.
Savino and Tabone were both brought into the bribery scheme by Halloran, who an undercover FBI agent and a confidential informant worked on to connect with party leaders from the five boroughs, federal prosecutors said.
Smith's attorney has said his client would fight the charges, and a spokesman for the senator said Smith would be "vindicated."
Late Tuesday, the Queens Republican party sent out a statement that called the allegations against Tabone and Halloran "sad," and that the chair has "asked Tabone to resign from his position on the committee pending the outcome of the proceedings."
Halloran's own office sent out a statement to reporters on Tuesday evening fighting back against the allegations, including that he was willing to direct Council money that would have normally gone to organizations in his community as part of another scheme.
In the complaint, Halloran is quoted as saying to a confidential witness that he had no problem redirecting the funding.
"That's politics, that's politics, it's all about how much. Not about whether or will, it's about how much, and that's our politicians in New York, they're all like that, all like that," the complaint quotes him as saying. "And they get like that because of the drive that the money does for everything else."
Halloran's office sent out a statement denying the allegations. "When the full story comes out, [Halloran] is confident that he will be vindicated," the statement said.
City Council Speaker Christine Quinn's office released a statement that called the allegations "a reprehensible abuse of the public's trust," and that "if true, then the full weight of the legal system should be brought to bear on all parties implicated." The Council will vote next week to strip Halloran of his committee assignments.
Smith, a member of the breakaway Independent Democratic Conference was also stripped of his chairmanship and committees. The leader of the IDC, state Sen. Jeff Klein, also sent out a statement implying that Smith might want to consider resigning from office. "Given the level of criminality alleged, I believe that Senator Smith should seriously consider whether or not he can continue to effectively serve his constituents," he wrote.
The U.S. Attorney in Manhattan whose office is prosecuting the case, Preet Bharara, said the case was an example of how "a show-me-the-money culture seems to pervade every level of New York government."
"Sen. Smith drew up the game plan and Republican Councilman Halloran essentially quarterbacked it by finding party chairmen who were wide open to receiving bribes," he said at a press conference yesterday.
In the complaint against Smith and the other defendants, it appears that the senator was persisting with his goal of clinching a GOP ballot line even though party officials had already announced their support for or were working on behalf of other mayoral hopefuls.
Bronx chair Savino had announced his support for former Metropolitan Transportation Administration chief Joe Lhota. And Queens GOP chairman Phil Ragusa had already endorsed supermarket mogul John Catsimatidis, who had hired Tabone — Ragusa's vice chair — as a campaign aide.
Catsimatidis told Politicker that the arrest of Tabone was "very, very sad."
Federal prosecutors say Smith worked with the undercover FBI officer posing as a real estate developer and a government informant to persuade party leaders to back his mayoral ambitions in spite of their endorsements. The leaders seemed ready and willing to commit for the right price.
"I run the Queens County Republican Party," Tabone said to the agent after he was asked if he could secure a Wilson Pakula certificate as vice chair, according to the federal complaint. "Nobody else runs the party. I run the party."
While Smith was prepared to spend thousands to get the Republican nomination, the apparent disarray and disorganization among the five county groups might inadvertently hurt the prospects of a Republican mayor and the party's overall influence in City Hall.
Michael Krasner, a Queens College political science professor, predicted that the fallout from yesterday's news could hamper citywide Republican campaigns for years to come. Krasner argued that New York Republicans have relied on Democrat scandals to portray themselves as an alternative to voters.
"This demonstrates that, despite all their protestations about being the party of virtue, the Republicans have demonstrated that they have all the same flaws and vices of the Democrats," he said.
Muzzio also said that New York Republicans have ceded the moral high ground after yesterday's arrests, adding that it's been a long-term decline.
"They are a rent-a-party," Muzzio said. "So the fact that they're caught in this web doesn't surprise me, but at the same times it's almost shocking in its hallucinatory qualities. I mean, what are they smoking?"