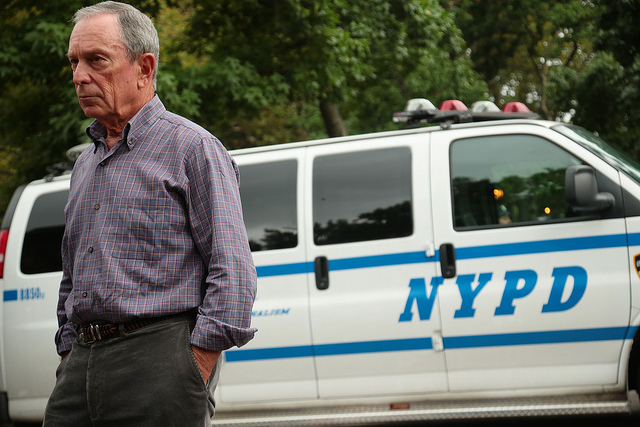 With only days before the primary, Mayor Michael Bloomberg said in an interview published over the weekend that Democratic mayoral frontrunner Bill de Blasio was running a "racist" campaign.
De Blasio, who is white, has showcased his interracial family on the campaign trail; his wife is black and his children are mixed. "I do not think he himself is racist," Bloomberg continued. "It's comparable to me pointing out I'm Jewish in attracting the Jewish vote."
Bloomberg's comment, published in New York magazine over the weekend, sparked a flurry of criticism from both the candidate and his family and other political leaders.
De Blasio said he hoped the mayor would "reconsider what he said and realize it was inappropriate." His wife, Chirlane McCray, also responded to the comments. "Do I look like an inanimate object or a tool?" McCray said. "I walk, I talk, I make my own decisions."
Gov. Andrew Cuomo, who is a friend of de Blasio but previously said he would not weigh in on the mayoral race, said Bloomberg's comments "clearly are out of line." "There's plenty of substantive issues to be discussing without raising unnecessary and inflammatory topics." he said.
Other Stories We're Following
Mondays Are Particularly Trashy For City Parks (NY Times)
Can Syracuse Mayor Survive Problems With Cuomo? (Associated Press)