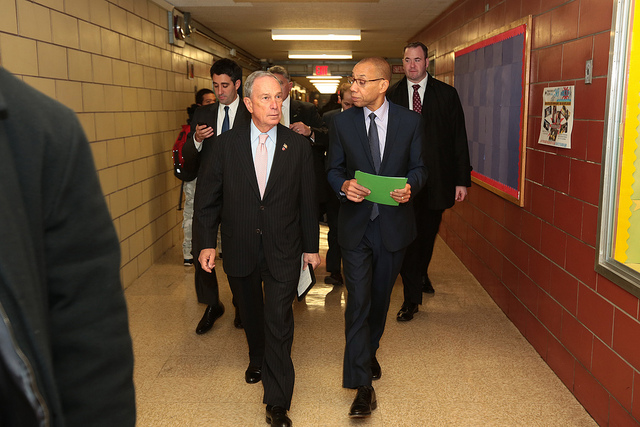 The city released what could be the final round of letter grades for more than 1,600 public schools. It is unlikely that the system, created by Mayor Michael Bloomberg's administration, will survive his tenure. Bill de Blasio has previously said he would get rid of the policy, and a spokeswoman for the mayor-elect told The New York Times on Wednesday that letter grades provide "little real insight to parents and are not a reliable indicator of how schools are actually performing." GothamSchools has a detailed look at the scores and what they mean. WNYC has a map to navigate the scores.
Today's Policy Agenda:
_ City Council members vote to require all city agencies, commissions, task forces and committees to record and webcast meetings live. 1:30 p.m., Council chambers.
_ The United Federation of Teachers and other groups call for a ban on standardized testing of students in pre-K through second grade. 11:30 a.m. dial-in. #RecessFromTests
---
Other Stories We're Following
Panel Found No 'Actual Partiality' By The Judge In Stop-And-Frisk Case (NY Times)
Analysis of Stop-And-Frisk Skeptical Of Effectiveness (Associated Press)
After 24 Years, State Elections Board Member To Leave (Albany Times Union)
Cuomo Vetoes MTA Bill (Capital)
Lopez Accusers Challenge Silver's Efforts To Quash Federal Lawsuit (NY Post)
Councilman Holds Out On Armory Deal (Norwood News)
State Senate Panel Scrutinizes Common Core (Albany Times Union)
A Map Of Median Incomes In NYC Neighborhoods (WNYC)
---