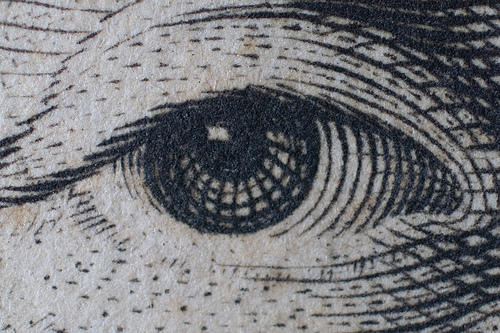 The second televised debate for the 13th District Democratic Primary lacked the odd props and the racially-charged tone that defined the previous debate, but that didn't mean it was courteous. Congressman Charles Rangel and State Sen. Adriano Espaillat slammed each other's record while highlighting differences in their policy agendas and beliefs. Rev. Michael Walrond, the other candidate on the stage, injected himself into the debate, but the rivalry between Rangel and Espaillat dominated. Rangel confirmed his support for hydrofracking, while Espaillat said he was against it. The candidates discussed their positions on Common Core, immigration, and rent control while jabbing each other on their records. Rangel avoided the oddities of past debates where he used a pretend cell phone call to insult his opponents or an iPad, for what it was not clear. Rangel slammed Espaillat as ineffective during his many years in Albany while Espaillat insisted Rangel has been in office too long. The primary is on June 24.

New at Gotham Gazette
Closer to Home
In an op-ed, State Sen. Gustavo Rivera and Elizabeth Gaynes of the Osborne Association argue for amending state law so that people heading to prison are more likely to be placed in facilities closer to home and thus have a better chance of seeing family members, saying that this can reduce recidivism, among other benefits.
Gotham Gazette's 2014 Elections portal has launched: see an overview of New York's 2014 cycle, details on about 20 races to watch, voter registration information, and much more.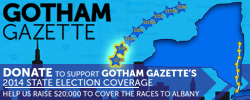 ---
Other Stories We're Following
Silver Shuts Down Kellner's Offices Over Alleged Sexual Harassment(Times Union)
Albany County DA Hosts Secret Meeting of Disbanded Moreland Commission (Times Union)
City Required to Share More Charter School Info (Daily News)
Senator's Trial Features Video of Bribery Discussion (NY Times)
Cuomo Adds 100 Officers to Heroin Fighting Unit (NY Times)
Jeff Klein to Introduce Modified Version of 25 MPH Speed Bill (Daily News)
De Blasio's Approval Rating Rises (Daily News)
Cuomo Not Overly Optimistic About End of Legislative Session (Capital)
De Blasio Official On Transparency, and the Media (Capital)
Canera Installations Begin Where Boy Was Killed (WSJ)
Backers of Women's Equality Act Split on Strategy (WSJ)
City's Pricey Primary Runoffs Could Be Eliminated Under Council Plan(DNAinfo)
De Blasio Slams Taxi of Tomorrow Despite Ruling (Crain's)
Manhattan Rents Continue to Rise (Crain's)
---