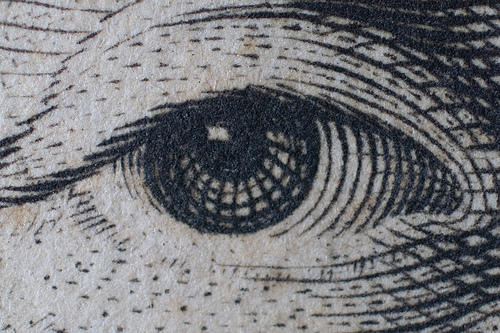 Rep. Charles Rangel has dropped out of the third and final televised debate in the Democratic Primary for the 13th Congressional District, which is scheduled to tape today and air Monday on BronxTalk. "I'm only upset for the people of the Bronx," said host Gary Axelbank. A spokesman for NY State Senator Adriano Espaillat, Rangel's leading opponent in the congressional race, issued a statement attacking Rangel for being "out of touch" with Bronx residents. Rangel's team pointed out that the last debate in which he participated actually took place in the Bronx at Lehman College. However, that debate did not focus on issues facing the Bronx. In previous debates, Rangel gave a number of quirky performances: during one debate he used a cell phone as a prop to insult his opponents, during another he was caught using Google on his iPad. Meanwhile, as the federal primary date of June 24th nears, scrutiny has increased on Espaillat's record in Albany, where he has passed only four bills in the Senate from 2011 to 2013 but has been a leader on immigration issues. The primary is June 24.

New at Gotham Gazette

Despite Administration Launch, Legislators & Advocates Vow to Move Forward on Open FOIL
Kristen Meriwether reports on the de Blasio administration's launch of a City Hall FOIL tracker, with lawmakers and advocates pointing out its flaws and promising to continue pursuit of a bill to mandate a city-wide Open FOIL system.

New York City Must Care for Seniors
In an op-ed, Council Member Helen Rosenthal and advocate Marilyn Williams warn that the city must prepare for an aging population and do more now to support senior services.
Gotham Gazette's 2014 Elections portal is live! See what races are happening this year, who is running in them, and much more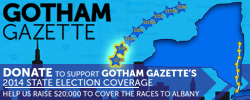 ---
Other Stories We're Following
Poll: Confidence in NYPD Performance Slips (Newsday)
Schneiderman Supports Bill Regulating Payroll Cards (NY Times)
Senate Approves Two Planks of Women's Equality Agenda (YNN)
Cuomo Biggest Beneficiary of Campaign Finance Loophole he Pledged to Close (ProPublica)
Three-Way Talks Underway on Medical Marijuana (the Post Standard)
Unknown Candidate May Draw Votes From Espaillat (Daily News)
Cuomo Not Willing to Delay Implementation of Teacher Evaluations (Daily News)
Teachout Preparing For Democratic Primary Against Cuomo (NY Post)
Judge Considers Mistrial in Malcolm Smith Case (WSJ)
LICH Judge Asked to Discard His Own Mediator (Capital)
Bloomberg Funded Gun Control Rally at City Hall This Weekend (DNAinfo)
NY Dems Spin Eric Cantor's Defeat as Good For Them (Crain's)
---