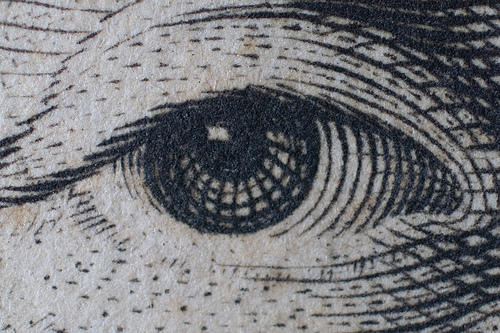 The jury hearing the bribery and corruption case against Sen. Malcolm Smith will decide whether to declare a mistrial. Judge Kenneth Karas, the federal judge overseeing the case, decided the jury should determinewhether it can stay the extra weeks it may take to translate 28 hours of secretly recorded conversations from Yiddish, which prosecutors only recently admitted existed. If the jury declares a mistrial, the case will be presented anew, to a new jury. Smith is accused of conspiring to bribe Republican officials to secure their ballot line for New York City mayor in the 2013 election. Former Councilman Dan Halloran and Staten Island Republican Chairman Vincent Tambone are also charged in the case.
New from Gotham Gazette
Analysts Dissect De Blasio's Accounting Principles in UFT Deal
Kristen Meriwether reports on experts discussing the accounting principles at play in the administration's deal with the UFT - and what the tactics used might mean for other labor deals.
Advocates Ready Last-Minute GENDA Blitz
David King reports on advocates and legislators trying to push a State Senate vote on the Gender Expression Non-Discrimination Act before the legislative session ends this week.
New York City's Classroom Space Crunch
In an op-ed, an education advocate outlines overcrowding in New York City schools and calls for a renewed commitment to creating new school seats.

GOTHAM GAZETTE'S 2014 ELECTION PORTAL IS LIVE!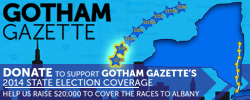 ---
Other Stories We're Following
Sharpton's Coolness to Rangel Marks Waning of a Political Generation(NY Times)
Bratton Sees Challenges in New York He Made Safer (NY Times)
Tenants Push For Rent Freeze (Daily News)
Unions, Reform Groups Gird For California-Inspired Lawsuit (Capital)
De Blasio, Local Elected Officials Split Over LICH Deal (Capital)
Cuomo's Democratic Challenger Embraces Underdog Role (WSJ)
Medical Pot Debate Turns to Smoking (WSJ)
Astorino Unveils Plans to Reform State Ethics (Times Union)
REBNY Head Confirms Retirement (Crain's)
Brooklyn's Historic Churches Disappear to Make Way For Condos(DNAinfo)