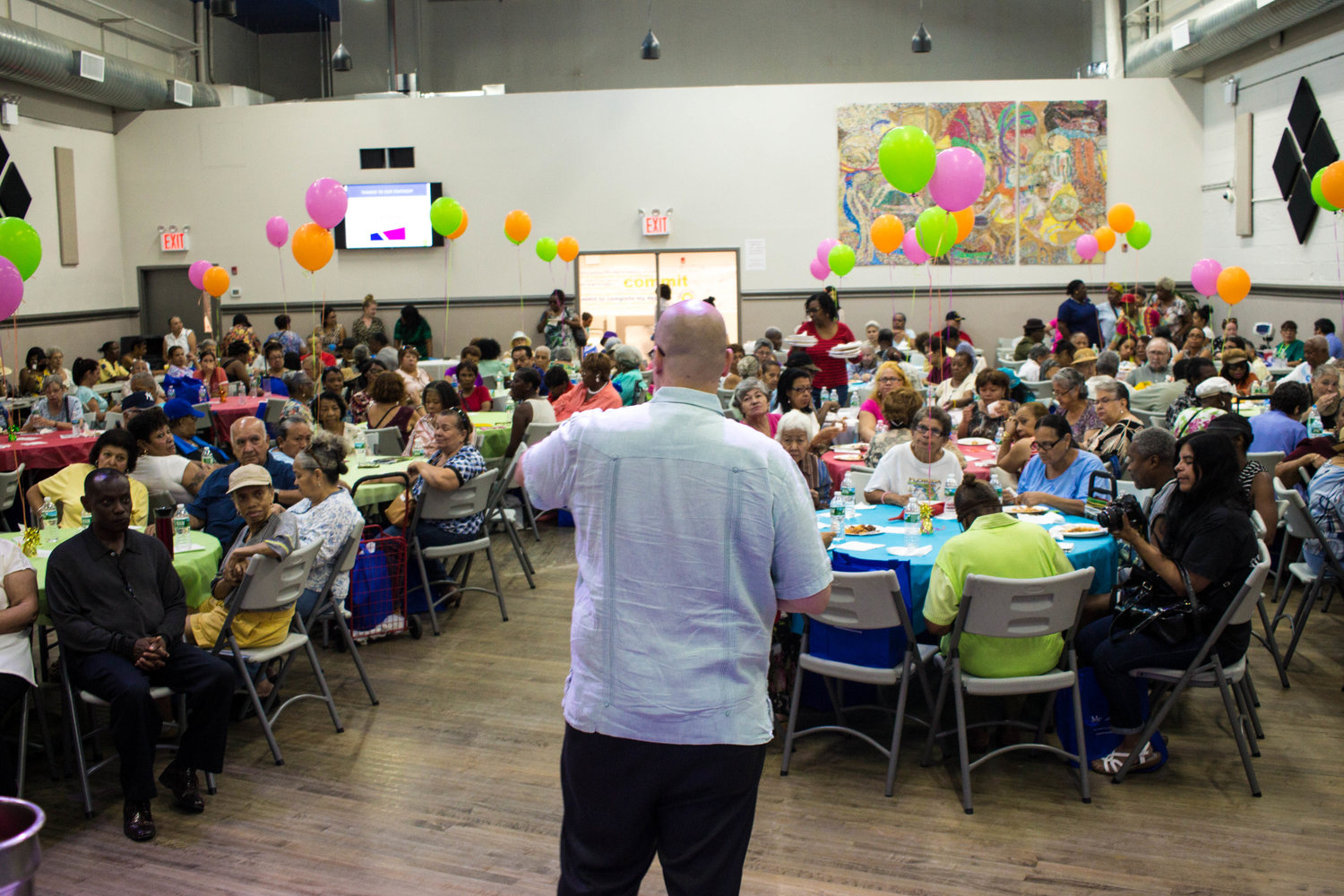 Sen. Rivera (photo: Rivera's campaign website)
---
A Super PAC that spent more than a million dollars on state legislative primaries mostly came up short on Tuesday. New Yorkers for Independent Action supported candidates who back its main issue: a proposed education investment tax credit that would largely help charter and private schools, and used its deep resources to attack those candidates' opponents. The tax credit legislation has stalled in Albany and NYIA is looking for more state legislators who favor it.
The only candidates officially backed by NYIA to claim victory on Tuesday were incumbents that NYIA spent significantly less on than other candidates. NYIA also appears to have decided to support those three incumbents later in the election season than the several challengers it backed.
The PAC was involved in seven primary contests: five Assembly and two Senate. It supported four challengers and three incumbents, all Democrats. All four of the challengers it backed lost. According to the group's September 2 filing with the state Board of Elections, it had spent a total of $1,682,000. Future filings will likely reveal more spending in the final days of the primaries. New Yorkers for Independent Action is also expected to be heavily involved in the general election, which is November 8.
In a statement it put out after the primaries, NYIA touted the victories of the incumbents it supported while also claiming NYIA supporters played a major role in the victory of Marisol Alcantara, who won a tight four-way race to replace Sen. Adriano Espaillat, who is leaving the Senate to replace retiring Rep. Charles Rangel.
Alcantara was endorsed by Espaillat and many of his political allies and backed financially by the Independent Democratic Conference. Filings show that NYIA did not spend in Alcantara's race, but at least one of its major donors did give to the IDC.
"[O]ur supporters played big in the biggest and most consequential race of the night and won, while the teachers union candidate finished 3rd out of four candidates," a NYIA spokesperson, Bob Bellafiore, said in a statement referring to Alcantara's victory and the performance of her opponent Robert Jackson.
Where NYIA did spend big, however, it did not win. It does claim to have influenced the public debate on its issue and to have made those who oppose the tax credit work for their seats.
According to the most recent filing, NYIA had spent $480,197 - the most it spent in any race - backing City Council Member Fernando Cabrera in his second primary challenge to Democratic Sen. Gustavo Rivera, in the Bronx. Rivera performed five points better this year than he did in his last contest with Cabrera, in 2014, winning 60 percent of the vote to Cabrera's 35 percent. NYIA paid for widely-targeted mailers in the district, some of which bashed Rivera for failing to deal with Albany corruption, while others praised Cabrera's leadership.
Rivera would have likely been working to help other Democrats this summer had he not faced another challenge from Cabrera. Cabrera had limited institutional or financial support, leading Rivera to see his candidacy made possible exclusively by NYIA. Cabrera reported raising $72,000 from January to July; by his 11-day pre-primary filing he had $282 on hand.
NYIA backed Assemblymember Victor Pichardo, who significantly increased his margin of victory over his repeat opponent Hector Ramirez. Two years ago Pichardo won by two votes; this year by nearly 1,400. Ramirez still faces multiple charges of election fraud from their 2014 encounter.
NYIA reported spending $50,222 on the contest through its most recent filing. Meanwhile, Ramirez's July filing with the BOE shows he only had $9,000 on hand. Ramirez's 11-day pre-primary filing is not posted on the BOE website. Pichardo had balance of $51,000 in July and reported having $48,000 on hand in his 11-day filing.
NYIA spent just $15,000 supporting Assemblymember Vivian Cook, but $115,000 supporting Sen. Roxanne Persaud, both of whom won.
Asked about the impact NYIA had on her victory, Cook, a Democrat from Queens, was cautious. "It was a nice piece of literature about me and I had no idea where it came from. I think it helped," Cook told Gotham Gazette. It is illegal for candidates to coordinate with Super PACs.
Bellafiore, of NYIA, told Gotham Gazette that the Super PAC's efforts were not just about winning. "It is very hard to beat incumbents. No legislator ever wakes up and thinks 'I want a primary this year.' It's about making them work and telling them there is no free ride, that people are paying attention."
Karen Scharff, executive director of Citizen Action NY and member of The Hedge Clippers, a group that monitors billionaire spending in politics, said she thinks Bellafiore and NYIA are trying to find the silver lining in a terrible performance, "He is trying to find way to say it wasn't a total loss, but they totally lost and if all they wanted was a fight, it just wasn't much of a fight."
Bellafiore says NYIA is a single-issue PAC focused on passing a bill that would give tax credits to those who donate to private and charter schools. Labor groups see the PAC as another wing of the charter school lobby and have pointed out the group has close ties to many wealthy out-of-state charter school advocates, including Alice Walton, the Wal-Mart heiress.
Advocates involved with teachers unions do not agree with Bellafiore's assessment of NYIA's election night impact.
In a post-primary press release, the labor-backed Working Families Party touted what its leaders see as NYIA failure. "In races in NYC and on Long Island, WFP candidates fended off primary challengers backed by the billionaire-funded "New Yorkers for Independent Action" SuperPAC seeking to privatize public schools. That included Senator Gustavo Rivera and Assemblymembers Latrice Walker and Pamela Harris in NYC and Assemblymember Phil Ramos on Long Island, all of whom won despite a massive, million-dollar independent expenditure from NYIA," the release said.
Scharff said that voters "saw through" large spending of "NYC billionaires" who were pushing "an agenda that benefits them." Critics of the education tax credit have often said that the wealthy would be able to take most advantage of the program while also supporting their favored schools outside the traditional public school system.
NYIA plans to support Republicans and Democrats in the general election, but Bellafiore declined to comment on which races NYIA will target.
Asked what he hopes the Legislature takes away from the Super PAC's efforts, Bellafiore said, "The message I hope they hear is that there are communities across the state where parents want to opt their children out of public schools and don't have the money. These are families that would benefit from the scholarship bill. If half of the people on the other side of this were as obsessed with helping parents as they are with our funders we could get something done to to fix education."
Filings thus far show the group spent: $480,197 on Cabrera's failed bid to replace Rivera; $378,481 on City Council Member Darlene Mealy's failed challenge to Assemblymember Latrice Walker; $321,309 supporting Kate Cucco's failed challenge to Assemblymember Pamela Harris; and $321,261 on Giovanni Mata's failed challenge to Assemblymember Phil Ramos.
NYIA also reported having spent $115,252 on Persaud's victory over Mercedes Narcisse; $50,222 on Pichardo's victory over Ramirez; and $15,000 on Cook's victory over Rodney Reid. The next filings will show final primary election expenditures.