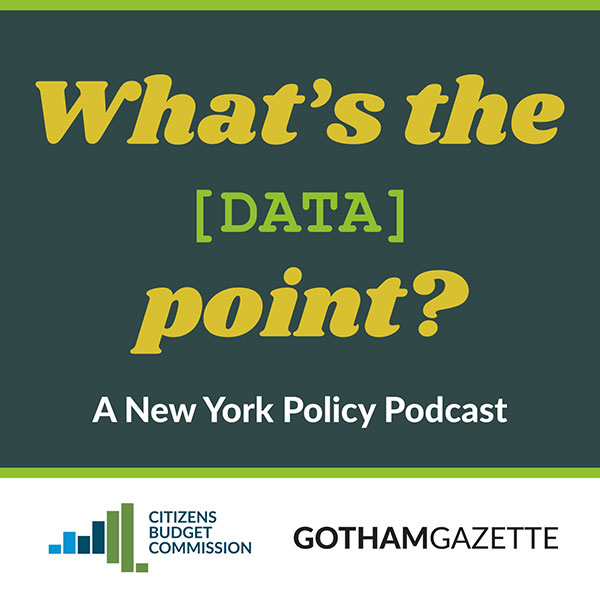 ---
What's The Data Point? Episode 9 -- $1.5 billion, [You can download What's The [Data] Point? wherever you get your podcasts, including on iTunes]
For this episode of the podcast, we were joined by Alex Matthiessen, President of Blue Marble Project and Campaign Director for Move New York, the "congestion pricing" plan that aims to help repair and improve the city's mass transit, roads and bridges, while reducing traffic and creating more equity in tolling around the city.
Matthiessen expains the details of the Move New York plan and its place in this new, unique political moment -- Governor Cuomo has recently said that he's looking at some version of a congestion pricing plan and there is immense attention on how the city and state can improve mass transit, reduce traffic congestion, and repair, sustain, and expand the subway and other transportation options. Matthiessen addresses the next steps for Cuomo, whether Mayor de Blasio should come around to back Move New York or some version of it, and where things are heading for a new paradigm in New York transit.
Listen to the conversation and let us know what you think: Ben Max of GG (@TweetBenMax), Maria Doulis (@MariaDoulis) of CBC (@cbcny), and special guest Alex Matthiessen (@MoveNewYork). Listen below or download wherever you get your podcasts!