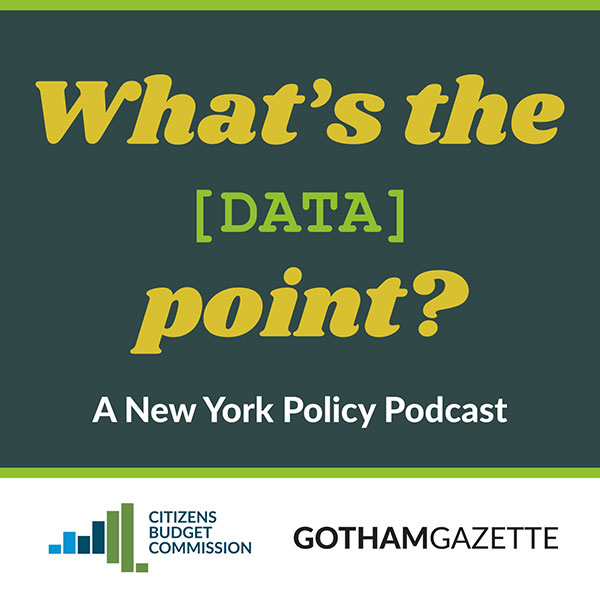 ---
What's The Data Point? Episode 19 -- $67 billion, with Jay Kriegel of Related Companies and Americans Against Double Taxation [You can download What's The [Data] Point? wherever you get your podcasts, including on iTunes]
$67 billion is the amount of state and local taxes paid that New York State residents deduct from their federal tax returns each year, under a deduction, SALT for short, that has been part of the federal tax code since it began in 1913, but is again being targeted by Republicans in Washington, D.C.
The push to end or drastically limit SALT is part of a larger effort by the Trump administration and congressional Republicans to overhaul the tax code, including a major corporate tax cut and the removal or reduction of other popular deductions, like for medical expense and student loan payments.
New York elected and civic leaders -- including this episode's guest, Jay Kriegel, are vehemently opposed to the effort to reduce SALT. Kriegel explains what's at stake and what he is doing to prevent what many believe would be a catastrophe for New Yorkers, and residents of other states as well.
Listen to the conversation and let us know what you think: Ben Max of GG (@TweetBenMax), Carol Kellerman of CBC (@cbcny), and guest Jay Kriegel (@NoDoubleTax). Listen below or download wherever you get your podcasts!