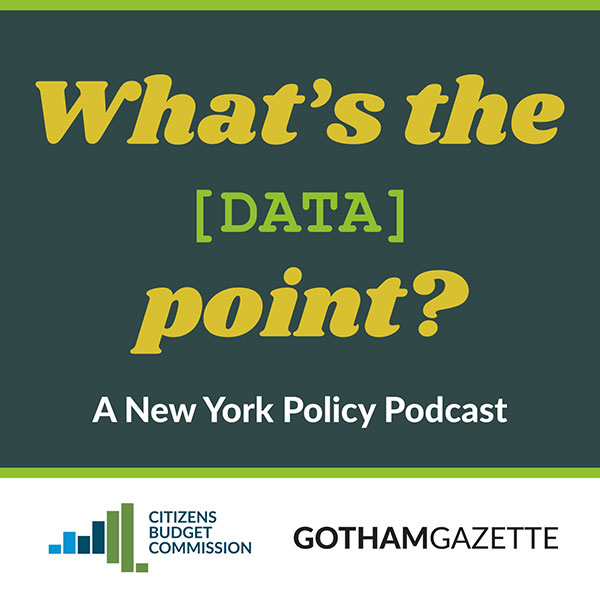 ---
What's The [Data] Point? Episode 33 -- $32.2 billion, with Rick Cotton of the Port Authority and Jamison Dague of CBC [You can download What's The [Data] Point? wherever you get your podcasts, including on iTunes]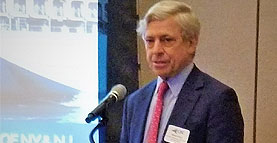 This week's episode includes remarks from new Port Authority Executive Director Rick Cotton at a recent CBC breakfast, during which he describes the five pillars of his agenda at the Port Authority: Safety and Security; Ethics and Integrity; First-Class Operations; Reinvesting in Infrastructure; and Improving Customer Service. After those remarks and some Q&A with the CBC audience, you'll hear some discussion of Port Authority issues among our hosts Ben Max and Maria Doulis, along with Jamison Dague of CBC.
The data point, $32.2 billion, is the size of the 2017-2026 Capital Plan of the Port Authority of New York and New Jersey. As we've noted previously on this podcast, the Port Authority is responsible for some of the most critical infrastructure in the region, including the airports; the ports; PATH train; the recently redone Goethals and Bayonne Bridges; and the George Washington Bridge and Lincoln and Holland Tunnels; and the 42nd Street Bus Terminal.
Listen to the conversation and let us know what you think: Ben Max of GG (@TweetBenMax), Maria Doulis of CBC (@MariaDoulis). Listen below or download wherever you get your podcasts!