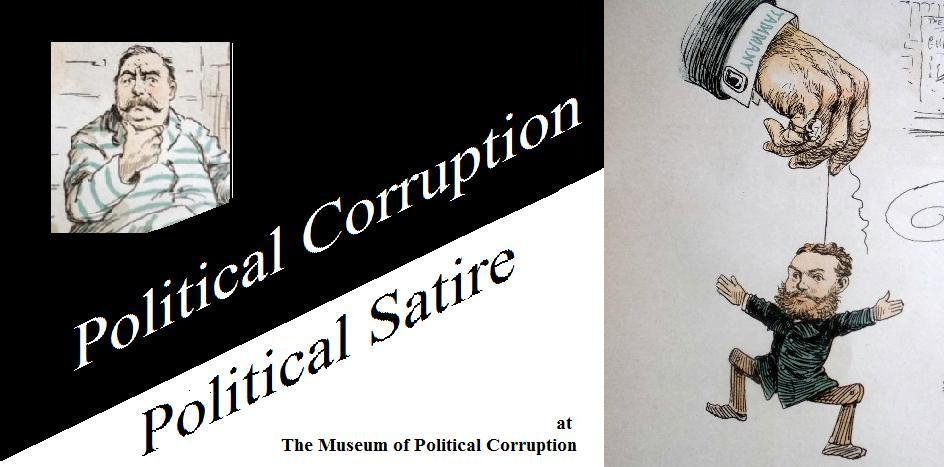 (image: Museum of Political Corruption)
---
The New York State legislature is often cited as the most corrupt in the nation and Bruce Roter, founder and president of the board of trustees of Albany's upcoming Museum of Political Corruption, wants to tell the story of how we got there and help the state change course.
A music professor by trade, Roter made a name for himself in the Albany area in 2012, when he led a successful grassroots campaign to bring Trader Joe's to the capital region.
Roter has since turned his energy to a somewhat more ambitious endeavor: tackling New York state government's reputed "culture of corruption" by building an interactive, state-of-the-art, national attraction in downtown Albany.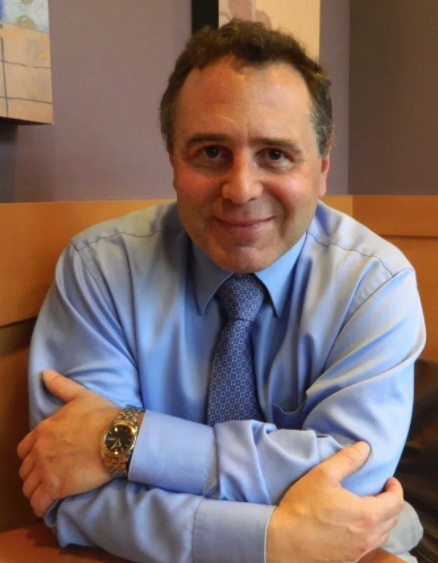 "We want to make sure we do this right. We want this museum to be a source of pride for our downtown," said Roter (pictured), who has been plotting, planning, and building support for the not-for-profit museum for a few years.
While the tentative open date for the brick-and-mortar location is in 2019, the museum team has kept the project in the limelight by hosting panel discussions and attending various events around town. On May 5, Nelly Bly's birthday, the group will present its second annual Nelly Bly Award for investigative reporting, and a virtual exhibit may become available on the website soon. Susanne Craig of The New York Times was given the first Nelly Bly award in November 2017 at an event in downtown Albany.
In an interview with Gotham Gazette, Roter discussed the museum's progress and importance, this year's series of state government-related corruption trials, and a very special menu item that will be featured in the museum's "Cozy Crony Cafe."
The Q-and-A below is lightly edited for clarity.
Gotham Gazette (GG): We seem to be in an important moment in New York corruption history. The fate of Governor Cuomo's former top aide Joe Percoco is being decided, two former legislative leaders will be retried this spring, among others. Have you been keeping up with the headlines?
Bruce Roter (BR): "I do try to follow when I can. It's all very concerning, of course. On the one hand, it's concerning, and on the other hand, I just remember that this is just one more stage in corruption that our state has had, and that's the long-term view that we are taking.
"There are those who think that this is probably the most corrupt time that New York has ever had. That's not the truth at all. One can look at other eras, the 1800s, the 1900s, the Tammany Hall period, and other periods like that.
"So I think we need a historical perspective when it comes to corruption, and thwarting immediate frustration. It didn't happen overnight and it's not going to get solved overnight."
GG: What's the latest on the Museum of Corruption?
BR: "We're moving forward. We are still seeking sources of funding. We do want to build a state-of-the-art museum in downtown Albany. We're definitely taking the long-term view, not only of our project, but of corruption in general. We can't simply look at any particular headline. We understand that to fix corruption, it's going to take a long-term cultural change, and that's what we hope our institution will do."
GG: What birthed the idea to create a museum of corruption?
BR: "I think the idea originally started because there were so many headlines of corruption back in 2012 and 2013. What started off as just an idea soon blossomed into a full-blown project, once I began discussing this with others, who also thought it was an excellent and unique idea and a way that we here in Albany could contribute to ethical governance in our state. That's when we got serious and became chartered and are moving this forward."
GG: You are a music professor at the College of Saint Rose. Have you ever worked for government before, or is your interest in ethical governance a byproduct of growing up in Albany?
BR: "I actually grew up downstate and I've been here 20 years now. I've always had an interest in government and public affairs even in my own creative work as a composer. I've often been inspired by public causes. I'm the composer of a piece called the Camp David Overture for the Middle East Peace Accords.
"Several years ago, I was commissioned to write a piece for the Albany Symphony on speeches and writings of [President and New York State Governor] Theodore Roosevelt, and I became very inspired by him, especially Roosevelt's call for the public to engage in the civil discourse of their community. So that's what I'm seeking to do also.
"Also, I have to admit, I have also enjoyed being part of the public discussion when I organized a grassroots campaign to bring Trader Joe's to the capital district."
GG: Thank you for that…
BR: "Well, yeah, everyone thanks me for that. Your quite welcome, I'm enjoying it myself. It was just the gratitude that I received from the community for being involved with that that has spurred my continued interest in working for the community. I feel the best way I can do that is to try and find an educational way that we can address governmental corruption."
GG: What's the long game? Have you selected partners to run the museum while you are at your day job once you have a brick-and-mortar location?
BR: "The long game is -- obviously, we do have a board of trustees -- is to hire a full staff, including an executive director, who is knowledgeable about museum management, running our museum as a museum ought to be run. We want this to be a first-class cultural institution for our city and a tourist draw at that."
GG: How will you keep up with the endless stream of headlines and corruption trials and incorporate them into the museum's exhibits?
BR: "We will keep up. We want the museum to be current. There will be rotating or evolving exhibits that will address what is going on currently, even as we also take the broader, historic view of corruption that has gone on for centuries in New York, as well as understanding the causes of corruption, and what we can do about corruption.
"We do want to have in the museum what I'm calling Solutions Hall, where museum-goers will be invited to participate in discussing or uncovering solutions that can help us to achieve more ethical government."
GG: Have any lawmakers have reached out in support of this idea or taken an interest in this project?
BR: "I can tell you that [Republican] Minority Assembly Leader Brian Kolb has been interested in our project -- along with some others. We are completely non-partisan and we want to make sure that we reach across the aisle and we want to bring all of our leaders onboard. Because this is not about a particular leader, this is about fixing our government and the public working with our leaders to create a better, more effective government.
"I can tell you that one of the initiatives in which we are currently engaged is a collection of quotes on ethical leadership. We're seeking quotes from leaders in a number of different fields, including politics and sports and religion and education. We do want to collect these quotes and perhaps even put them into a volume some day. We already received a quote -- a handwritten quote at that -- from former President Jimmy Carter, we've received a quote from Attorney General Eric Schneiderman, and one from Congressman Paul Tonko -- here in the Capital District -- and from Assemblymember Pat Fahy, and also Senator Ron Wyden of Oregon.
"I want to make sure we have a wonderful, diverse representation of quotes on ethical leadership. Because even though we are a Museum of Political Corruption, we want to turn this around and make sure it leads to something positive."
GG: Corruption is certainly not limited to government. Do you hope that the ideas that come out of this will produce solutions that transcend government and apply to other institutions?
BR: "Absolutely. I think it will. If we can address ethical leadership in one field, we can certainly address ethical leadership in every field. That's of course why we want to get the leaders in the world of sports and arts and entertainment to engage with us in this search for bits of wisdom of how we can be more ethical in all facets of our society."
GG: So is the objective to educate the public about corruption or to solicit feedback and crowdsource some solutions to the problem?
BR: "It's both. Ultimately we want to educate and inform, but we also want to empower as well....For those people who are cynical and think nothing can ever be done and nothing can ever change, we hope that by the time they leave our exhibits, they too feel that they can make a difference in our society.
"We look at all of these headlines, and trials, and retrials, and with tremendous respect to everything that's is going on with our legislature and our prosecutors, we also think the public needs to get involved too. Of course, the best way and the first way we get involved is at the ballot booth. That's why we feel education is import part of any change.
"If there is indeed a culture of corruption in Albany, it's going to take a cultural institution to fix it. And that's what we are going to be: a cultural institution."
GG: Having moved to Albany last year to cover the Capitol, one thing I was struck by is how dramatic state government is, from the castle-like building, to the theatrics that happen daily on the Senate floor. As someone with a music background, do you plan to incorporate art, music, and performance into the museum's exhibits?
BR: "Of course! The whole discussion of public corruption can be held on so many levels. We're going to have a Tammany Lecture hall in the museum where we can do panel discussions and public speaking, but can also do film theories or musical productions that address the subject as well. Art frequently has important things to say about what is going on in society. And so, I certainly want to encourage that.
"I could also see us engaging or commissioning visual artists to have an art collection. We are certainly going to have a collection of political historic cartoons. So very much, art definitely has something to say about politics, and we will incorporate that into our design."
GG: Circling back to the current trials. Any new additions inspired by the trial of former Cuomo top aide Joe Percoco?
BR: "You can expect that on the menu for the Cozy Crony Cafe we will be serving ziti."