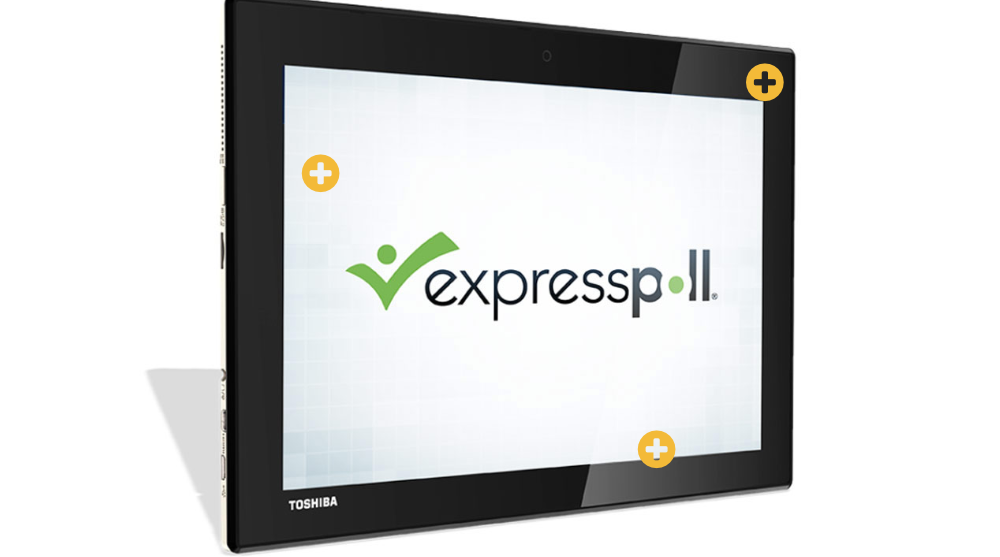 (photo: Elections Systems & Software)
---
As Democrats in the state Legislature continue a rapid pace of passing legislation to start the new session, the state Senate seems poised to advance another round of election and voting reforms, including approving the use of electronic poll books to administer elections.
Electronic poll books, used in at least 34 states and the District of Columbia, are a fairly simple but significant instrument in making elections more efficient, experts and advocates argue. They make voting faster, preventing long lines at polling sites, save costs in the long run, and are easier to update and maintain compared to the paper lists currently used in New York.
Some advocates also say e-poll books, as they're often called, are essential in implementing improvements to voter registration processes, which the state Legislature put into motion last month, and helpful in the implementation of the significant shift of early voting, also part of the recently-passed package.
On Monday, the state Senate's elections committee held a vote and approved a bill allowing electronic poll books, among other items on the agenda. The bill will now head to the Senate floor for a vote. Senator Zellnor Myrie, committee chair and the sponsor of the bill, is confident e-poll books will subsequently be passed by the full Legislature, in advance of this year's primary election in June. The legislation does not mandate the use of e-poll books.
"The larger reforms that we've instituted and that we're looking at for the rest of the session are going to be made much easier by us modernizing how we see whether or not someone has voted," Myrie said in a phone interview. "So electronic poll books is something that has wide consensus."
When Democrats took control of the Legislature this year after flipping the Senate, they quickly passed a series of voting and elections measures including early voting, consolidating the federal and state primary to June, and preregistration of 16- and 17-year-olds. They also passed measures to amend the state constitution to implement no-excuse absentee ballots and same-day voter registration -- amendments that will require passage by the next Legislature seated in 2021 and then approval by voters through a referendum.
Advocates say that early voting and same-day voter registration in particular would be far more efficient with electronic poll books.
"Implementing early voting in New York City without electronic poll books would be an administrative disaster," said Rachel Bloom, director of public policy and programs at Citizens Union, a government reform group. "To have effective and organized early voting in New York, we need to allow for the use of electronic pollbooks."
Other advocates aren't as worried but agree that electronic poll books should be the next step for the Legislature. "You don't need to have electronic poll books to do early voting but it would make it easier," said Jennifer Wilson, director of program and policy for League of Women Voters of New York State. She noted, for instance, that Texas implemented early voting more than a decade ago but started using electronic poll books about five years ago. But for same-day registration, she said it would be "crucial."
Jarret Berg, executive director of the New York Democratic Lawyers Council, concurred. "I don't think it's an indispensable component but it certainly makes a lot of sense and I don't see how you could do [early voting] effectively without some kind of real-time reconciliation," he said. "We need to move away from this really sloppy paper-based system."
The advocates do acknowledge challenges and concerns about electronic poll books. Among them is the upfront cost that local counties may have to bear for purchasing equipment, like digital tablets, on which the poll books would be stored (localities may look to the state for help in paying for such equipment). Poll workers also tend to be older and could struggle with the technology. "There's a digital divide," Berg conceded. Training would be necessary regardless.
There are also concerns about the security of voter lists, made that much more severe after Russia's interference in the 2016 presidential election. Digital devices could be vulnerable to hacking, necessitating standalone devices that would not be connected to the internet and would have to be individually updated. This is similar to the electronic ballot scanners that are not internet-connected and therefore far less susceptible to hacking.
Myrie is aware of those concerns but, as the advocates also argue, says the benefits outweigh the costs. "This is really about making and administering elections much simpler," he said. "It allows for cost savings. In the future we're not gonna have to pay for storage of all these [paper] poll books. It is a much more efficient way to do things so that...some of the lines that we have become unfortunately very accustomed to when we go to vote are reduced by a significant measure if we make the process of checking a registration easier."
Electronic poll books also have bipartisan support. Before Myrie took over the elections committee, Republican Senator Fred Akshar had sponsored a bill, with companion legislation put forward by Democratic Assemblymember Michael Cusick that was repeatedly passed by the Assembly. Governor Andrew Cuomo also backs the measure but some say his support would have to be backed up with funding to help counties transition to the new system, money he did not include in his executive budget proposal.
"Governor Cuomo proposed a comprehensive set of reforms in the Executive Budget to make voting easier, including authorizing electronic poll books," Hazel Crampton-Hays, a spokesperson, said in a statement. "We will work with the legislature to identify additional resources to the extent necessary."
Myrie is prepared to push for those resources; as some are already doing when it comes to funding early voting. It's not clear what the initial and ongoing costs of the e-poll books may be. "Even if its a significant cost, I've been saying and will continue to say, to go from worst to first is gonna require some pain," he said of New York's voting laws.
Note - This article was updated after the Senate elections committee held a vote and passed the e-poll book bill.