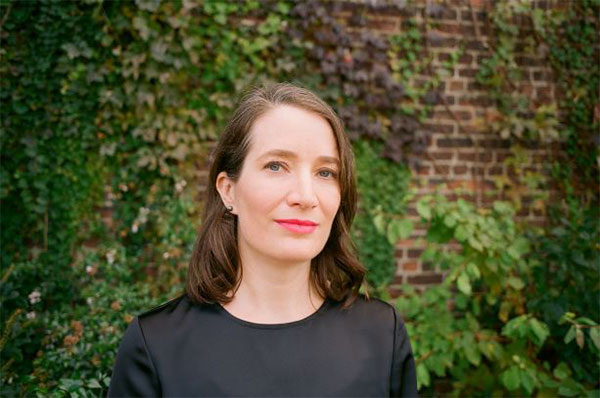 Meaghan Winter
---
In a new book, a case for why Democrats should pay more attention to statehouses.
With all eyes, polls, and headlines on the 2020 presidential race, local elections can be easily forgotten.
"We are on a precipice," author Meaghan Winter said about the current challenges facing the Democratic Party. Writing from the viewpoint of a progressive, Winter shows in "All Politics is Local," her newly-released book, why the 2020 state-level elections are crucial for Democrats to secure a long-term political strategy.
"We can't understand what's happening unless we're aware of how power is being consolidated at the state level," Winter said during a press conference at the New York University school of journalism in which she discussed the book. In it, Winter examines how Republicans have focused on statehouses to secure policy priorities, while Democrats have failed to do so, and have invested in riskier, high-profile federal bills.
At the start of this year, Republicans had control of 31 of the 50 state legislatures, while Democrats held 18 (Minnesota was the only divided legislature and Nebraska is the only state with a "nonpartisan" legislature). There were also 21 states where Republicans held the legislature and the governor's office, as opposed to 14 Democratic.
Winter began her career as a social worker after graduating from Kenyon College in Ohio, but moved back to her native New York to pursue writing. Now a freelance writer for publications like New York Magazine, Bloomberg Businessweek, and Slate, and a communications fellow at CUNY, Winter said her experience as a social worker allowed her to see how public policy affects people directly, something that is reflected in her book. "What may seem like fine print, it can be extremely dramatic for people," Winter said, referencing homelessness.
In 2016, she was one of the few reporters covering efforts by abortion rights advocates to fight off a proposed bill in Missouri's statehouse that would make all abortions illegal. She was there working on an Investigative Fund reporting grant, as it was then called, now Type Investigations. Winter noticed that other key legislation, potentially impacting millions of people, on issues ranging from voter identification to stand-your-ground to healthcare laws were being debated or moved, and got little to no media attention.
The lack of adequate coverage is a product of market forces working against local news reporting in favor of national stories, Winter said, referring to the downfall of local coverage as many outlets struggle to survive and find sustainable funding models.
"Republican, conservative, and libertarian strategists have chosen to exert power through state-houses because they can do so in obscurity," said Winter, whose book analyzes that highly-organized right-wing strategy while serving as a guide for progressives on how to fight back.
A women's rights reporter, Winter realized how powerful state regulations can be in many "life or death" issues, such as environmental policy and access to healthcare. A pattern emerged in states where conservative stakeholders control debates on these key topics through domination of elected bodies from the school board up to the legislature and governor's office. "For decades, the right has been implementing their plans nationally, but state by state," Winter said. "Democrats are now attempting to do the same."
She stressed the importance of noticing how issues are interconnected: the divisive rhetoric of some political leaders on topics like immigration and gun rights, for example, is a way to shift away attention from pragmatic issues, like finance and taxation, according to Winter. "It's not about one person," she said, explaining that what a single person might say should not distract the public from what people really believe or need. "It's about the entire culture, and how much that culture then leads to political power."
Connecting abortion, racism, gun rights, and climate change, her book shows how Republicans have replicated their strategies over time and in different regions, focusing on the states where she reported: Missouri, Florida, and Colorado. In each one, she shows how big money donors and civic organizations have often quietly influenced policy.
New York stands as a national example, Winter says, of how progressives mobilizing at the local level can lead to larger victories. The 2018 primaries in New York, with intensive grassroots organizing, voted out six of eight Democratic State Senators who often voted with Republicans as the Independent Democratic Conference in exchange for funding for their districts and leadership positions. Later, the "blue wave" midterm election had the highest turnout in the state since 1994, and culminated in the flipping of several seats from red to blue, giving Democrats their first functional Senate majority in decades.
With Democrats in control of both houses of the Legislature and the governor's office, the party passed a long list of stalled progressive policies, on everything from abortion rights to bail reform to gun control to enivornmental proection, and more, such as greatly strengthened tenant protections for millions of residents of rent-regulated apartments.
The revolutionary law that upended traditional power dynamics is a progressive example of how strategies can be replicated: the New York reform came four months after Oregon lawmakers passed statewide rent control. California has also passed stricter regulations, while Illinois is studying similar measures. Likewise, New York City's 2017 salary history law, which bans interview questions about previous incomes, which can reinforce gender and racial pay gaps, is having national influence. The state recently followed suit to expand the prohibition beyond its biggest city, with that law taking effect in 2020. Since New York led the way, other states to pass similar laws include California, Colorado, Delaware, Illinois, and New Jersey.
Reporting the relationship between local and national lawmaking can be difficult, unless reporters are following the theme closely, Winter argues. Many times, as is the case with the ban on salary history questions that can lock in unequal pay, the changes might not be obvious to audiences. "The national implications are not necessarily splashy, overnight change, they're longer term and more diffuse than the headlines that day," Winter said. Still, she says, local bills represent meaningful advances towards equality.
Despite advances in solidly blue New York, progressives are behind schedule compared to Republicans in developing local campaigns to win governor's offices and state legislative seats in the 2020 elections, Winter argues. Yet, she is hopeful that new forms of activism and on-the-ground movements will produce substantial changes going forward.
"Having a few brave voices can totally shift what people say and what people think is possible," said Winter, referring to the impact of Congressional Rep. Alexandria Ocasio-Cortez of New York's 14th Congressional District, who has had an unprecedented impact in framing the narrative around important issues such as immigration and inequality. Ocasio-Cortez has also introduced progressive legislation like the Green New Deal and an anti-poverty plan, while her candidacy brought attention to the potential impact of local organizing. Her strategy was simple, Winter said, "she showed up, knocked on every door, and talked about things that mattered to people that lived next to her."
***
Fernanda Nunes is a freelance journalist and student at New York University School of Journalism. On Twitter @fernandasenun.