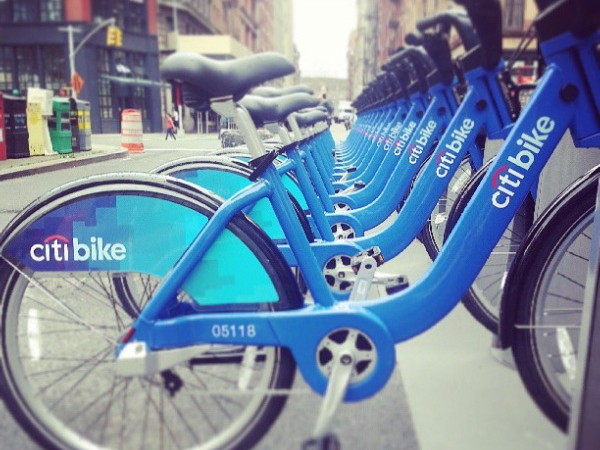 NEW YORK — The nation's largest bike sharing program launched yesterday with about 6,000 trips taken by late afternoon.
The privately funded program, which was delayed for months because of technical glitches, offers 6,000 bikes from stations in Manhattan and Brooklyn.
Only those signed up for the $95 annual fee can ride them this week, which so far is around 15,000 people.
It's already the largest system in the country, and will expand to 10,000 bikes with stations farther uptown, deeper into Brooklyn, and in Queens.
One of the bikes was stolen as workers were delivering it to a station. A Daily News reporter took one for a ride and reported that it had won him over:
The no-frills Citi Bike is heavy and sturdy, but offers a smooth, if not speedy, ride. Its three gears switched easily, and it featured a small rack and bungee cord that smartly holds a bag. I started off riding to an assignment in Murray Hill, a route that would have required at least one subway transfer and a walk. The map on the Citi Bike app wasn't working, but luckily, the telltale racks are nearly as ubiquitous as Duane Reade pharmacies, and I soon found one.
There were glitches with the racks, with bikes easily taken out without a key or unable to be returned. And the smartphone app didn't work yet. A protest was also held at a station in SoHo which is reserved for art.
Below is a citizen video on the bike share that was posted yesterday: