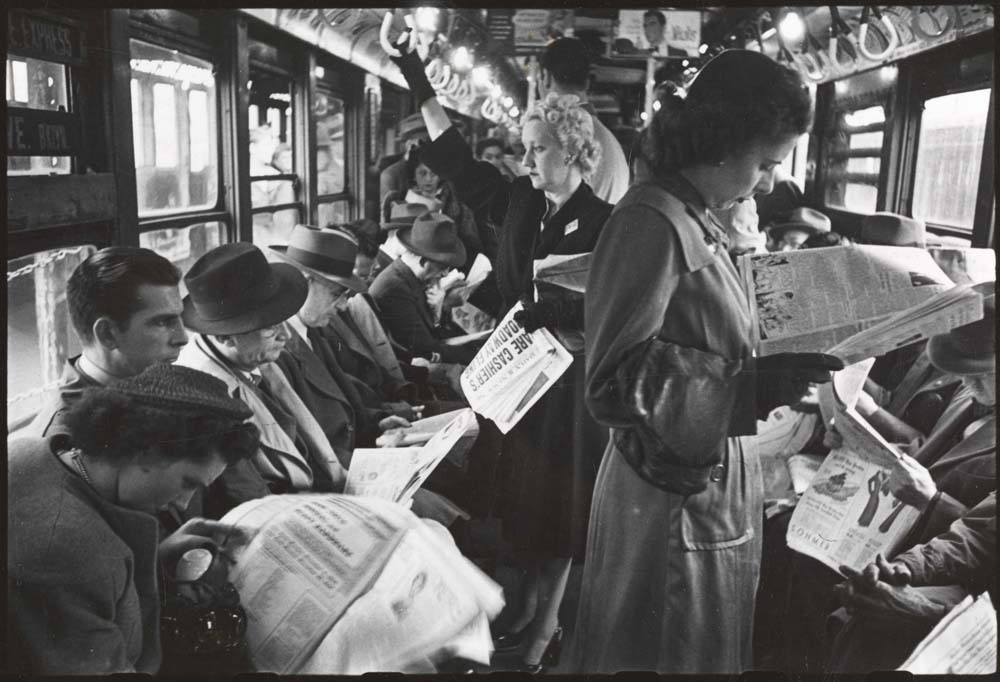 photo: Stanley Kubrick via Museum of the City of New York
---
Gotham Gazette's Week in Review, Friday October 16
PHOTO OF THE WEEK: Mayor de Blasio and former Mayor David Dinkins at the ceremony naming The David N. Dinkins Municipal Building, via The Mayor's Office; Hillary Clinton and Council Speaker Melissa Mark-Viverito at a protest rally in Las Vegas before the Democratic presidential debate, via Pedro Julio Serrano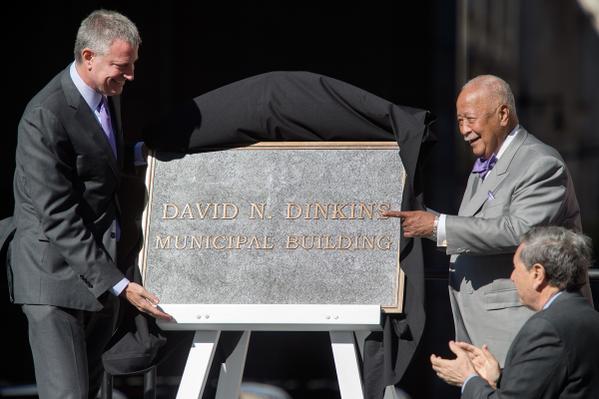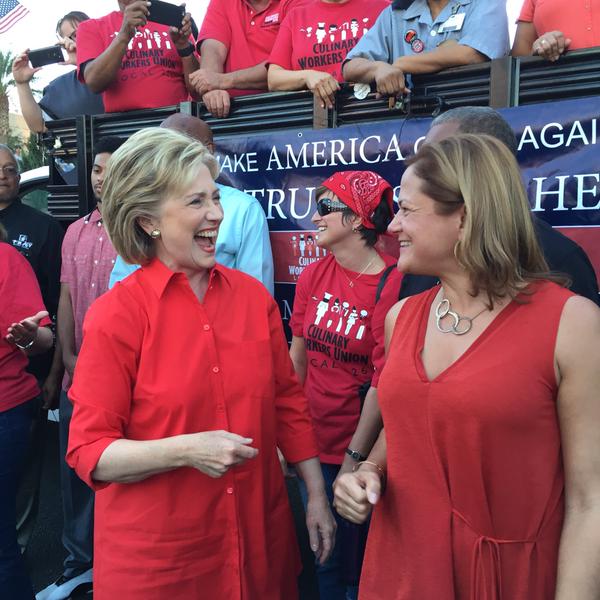 TOP FIVE STORIES OF THE WEEK:
1. MTA Funding Deal: This past Saturday, after months of debate, city and state officials reached a deal over funding for the MTA's capital plan. New York City will pay an additional $2.5 billion, while the state will contribute $8.3 billion to meet what was the outstanding need of the $26 billion plan to expand and repair the MTA system over the next five years. As part of the deal, the state cannot divert funds from the capital plan, as the state has repeatedly removed money from the MTA budget in the past. Questions remain, however, over how the state and the city plan to pay for their shares - Republican Senate Majority Leader John Flanagan has said his conference won't support new taxes to pay for the commitment and questioned new borrowing. De Blasio's team is expected to outline its plans as part of a reworked capital budget in 2016.
2. De Blasio's First Town Hall: Mayor de Blasio held the first town hall of his mayoralty in Washington Heights on Wednesday evening. The mayor took questions from a crowd of about 250 during the two-hour town hall with a focus on rent security and tenant protection. The town hall seems to be part of a shifting strategy for public interaction that began in late August, when Mayor de Blasio began making more appearances on TV and radio shows, as well as more formal in-person outreach to New Yorkers.
3. Cuomo Team Returns to Puerto Rico: A delegation of New York State officials led by Lieutenant Governor Kathy Hochul returned to Puerto Rico this week in an attempt to help the territory deal with its debt and health care crises. The delegation included Health Commissioner Howard Zucker, Medicaid Director Jason Helgerson, and Assemblymembers Marco Crespo and Richard Gottfried. Cuomo led the first delegation to Puerto Rico about a month ago.
4. De Blasio to Israel: The mayor headed to Israel late Thursday to deliver a keynote address at the annual Conference of Mayors, where he will speak on the topic "Anti-Semitism in the West: How Cities Must Lead." During the three-day trip, Mayor de Blasio will meet with Palestinians at a bilingual school in Jerusalem, a break from his predecessors, who only met with Israelis while visiting Israel in the past - though mayor won't be meeting with official representatives of the Palestinian government. Questions remain around the private funding of de Blasio's trip.
5. Cuomo's Common Core Task Force: Governor Cuomo's "Common Core Task Force" met for the first time Friday. The panel, made up of 15 educators, lawmakers, and business leaders, could suggest overhauling the Common Core standards in New York. Governor Cuomo announced a 'total reboot' of Common Core was necessary after roughly 20 percent of state students opted not to take standardized tests aligned with the tougher standards. On a related note, earlier in the week, the State Assembly education committee held a meeting on the state's most struggling schools. After Friday's meeting the Common Core Task Force announced plans for at least a dozen public forums and that it had appointed its first "student ambassador." [From September 29 when the task force had just been announced: Absent from Cuomo's New Education Task Force: A Student]
THIS WEEK'S NUMBERS:
THE GLORY AND THE GOAT:
THE FLASH:
GOTHAM GAZETTE HIGHLIGHTS OF THE WEEK:
The Mayor's Media Blitz, by Ben Max
Reform Proposals Fly as Panel Evaluates Ethics Watchdog, by Samar Khurshid
Measuring the Mayor's Education Agenda, by Kaela Sanborn-Hum
Albany Transparency and the MTA Funding Deal: Show Us Our Money, by John Kaehny (opinion)
MORE FOR THE WEEKEND:
***
NOTE TO READERS: we hope you enjoy this new Gotham Gazette weekly feature - please share it if you do; on Twitter, use our handle @GothamGazette.
If you have feedback on this feature for us, you can email editor Ben Max: This email address is being protected from spambots. You need JavaScript enabled to view it.
Watch Sunday evening for our latest Week Ahead in New York Politics, which gives you a preview of key issues and events to be aware of for the week about to start. In the meantime, catch up on the latest original reporting from Gotham Gazette here. And have a great weekend!
***
by Meg O'Connor and Ben Max
Note: this article has been updated