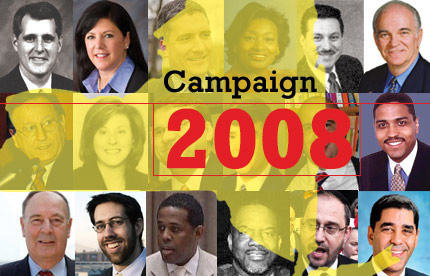 Gotham Gazette image by Ya-Hsuan Huang
This year's crop of political hopefuls in New York City went through their first official winnowing last week. It was filing deadline for New York candidates for the state legislature, the U.S. House of Representatives and some judgeships.
After months of fulminations and exploring, possible candidates had to determine whether they were serious about running for office this fall. If they were, they had to collect signatures and file petitions. Those who were not in earnest will have to wait until next year -- or the year after that. Although filing does not guarantee a candidate a place on the ballot, it represents a necessary step in a candidacy for incumbents and challengers alike.
This year, all the state's legislators -- in the State Senate and Assembly -- and its members of the U.S. House of Representatives, along with candidates for various judgeships, must face the voters.
To keep you informed on the latest in an election year that could bring change to Albany as well as to Washington, D.C., Gotham Gazette features: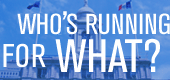 Who's Running for What: Our listing of candidates for state office this year and city office in 2009 now reflects who actually filed for office last week. Based on Board of Election records, this is the most current list of who will appear on the September primary and November general election ballots for Congress and the legislature. We have also added judicial races along with some photos and links to campaign Web sites -- and campaign finance information (look for the latestfilings soon). And we continue to update the lists of candidates for city office in 2009.
Just type in the office that interests you, the name of the incumbent or the name of a candidate to find out who represents you now -- and who wants your vote.
INDIVUDAL CONTESTS
Between now and the elections, Gotham Gazette will offer original reporting on some of the key races to represent New York City in Congress, the State Senate and the State Legislature.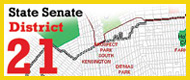 In Flatbush, Running with Baggage (21st Senate District): Ethnic politics could play a key role in this campaign where incumbent Kevin Parker will face off against two term-limited City Council members in search of their next political job.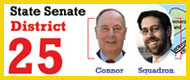 A Battle over Reform (25th Senate District): Longtime incumbent Martin Connor faces a challenge from Daniel Squadron in a campaign where both candidates call for change in Albany but disagree over how to deliver it.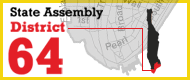 Running Against Albany on Manhattan's Lower East Side (64th Assembly District): One of the state's most powerful men -- Assembly Speaker Sheldon Silver -- faces two political novices bidding for political history in his rapidly changing home district.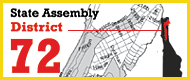 A House Divided in Washington Heights (72nd Assembly District): At Manhattan's northern tip, term-limited City Councilmember Miguel Martinez is taking on his one-time political mentor, longtime incumbent Adriano Espaillat.
ALSO IN GOTHAM GAZETTE
Let the Challenges Begin: Now that the petitions have been filed, the legal maneuvering starts as candidates take advantage of New York's complicated election laws to try to knock rivals off the ballot.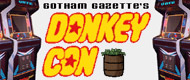 Donkey Con: Just how hard is it to take on an incumbent politician in New York? Play Gotham Gazette's version of a video arcade classic to find out.


A Tougher Year for Incumbents?: With Democrats on the verge of taking the State Senate from Republicans and a host of term-limited City Council members looking for a new job, this year's legislative elections could be far more competitive than usual. A preview of some of the key state contests.
Â