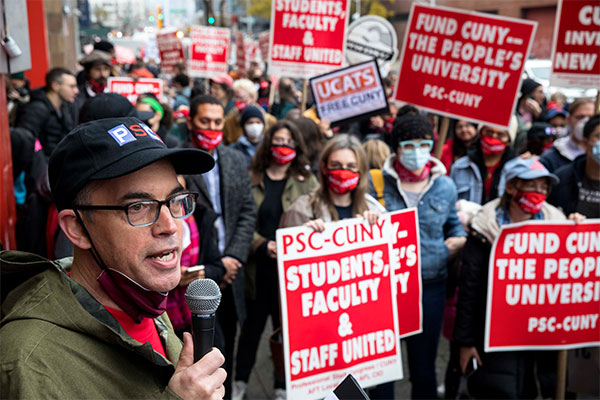 PSC CUNY President James Davis (photo courtesy of Professional Staff Congress)
---
December 15, 2021 - Max Politics Podcast: A New Deal for CUNY?

James Davis, President of the Professional Staff Congress of CUNY, joined the show to discuss where things stand at the City University of New York and the push by his union and its allies for reforms, increased funding, and a "New Deal for CUNY."
Listen to the conversation and let us know what you think, on Twitter @TweetBenMax. You can listen to the show through the embedded audio below or download the episode wherever you get your podcasts at Max Politics.