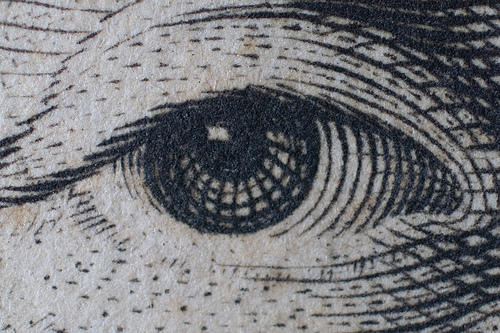 A federal appeals court yesterday blocked changes to the New York Police Department's use of stop-and-frisk that had been imposed by a lower court and removed the judge from the case. A three-judge panel of the Second Circuit Court of Appeals, writing on their decision to remove the judge, said that the "appearance of partiality surrounding this litigation was compromised." Stop-and-frisk has been a major source of conflict in the mayoral race. "I'm extremely disappointed in today's decision," said Democratic mayoral candidate Bill de Blasio in a statement. "We shouldn't have to wait for reforms that both keep our communities safe and obey the Constitution. We have to end the overuse of stop and frisk — and any delay only means a continued and unnecessary rift between our police and the people they protect." Republican candidate Joe Lhota applauded the decision to remove the judge. "Bravo!" he wrote.
The Guide For The Last-Minute Voter General Election 2013: Your vote will help determine the shape of city government for the next four years. Here's our guide to the candidates, issues and races you need to know about before you head to the polls next Tuesday, Nov. 5. READ MORE
Find out more about the historic 2013 election at GothamVotes.
Today's Policy Agenda: City Council public housing committee tours Red Hook Houses NYCHA development, 2 p.m., 110 W. Ninth St., Brooklyn.
---
Other Stories We're Following
1000s Of NYers To Lose Medical Policies Because of Obamacare (NY Post)
De Blasio Attracts Tech Donors (NY Times)
New Yorkers Brace For Major Cut to Food Stamps (Daily News)
Giuliani Set to Campaign For Lhota (Daily News)
De Blasio Plans to Delegate as Mayor (NY Times)
Cuomo Threatens 'Accountability' For Legislators Who Don't Comply(Capital)
De Blasio Promises Strong Turnout (Capitol Confidential)
Anti-Casino Coalition Comes Together (Wall Street Journal)
Casino Opponents Use Mario Cuomo's Words Against Son (Capital)
Former Sampson Aide Not in Complaint (Crain's)
---
More from the Gotham Gazette

Eye On Albany: The Senate Republican Campaign Committee asked a Supreme Court judge to dismiss a subpoena from the Moreland Commission on Public Corruption. | Another Albany Arrest May Mean Trouble For Senate Democrats

A Plan To Reform The City Council: The slate of reforms announced yesterday at City Hall aim to decentralize the next speaker's key powers over member items and committees, boosting the power of individual Council members and committee chairs to set the city's legislative agenda. By Chester Soria. READ MORE


New commentary

De Blasio Should Mandate Affordable Housing In City RFPs. By Leonard Grunstein, an expert in real-estate finance.