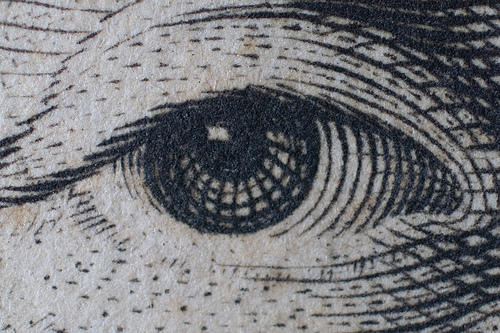 Mayor-elect Bill de Blasio is expected to announce at a news conference later today that he has chosen longtime ally Carmen Fariña to be the next chancellor of the nation's largest school system. Fariña, who is in her 70s, is a veteran of the city's public schools. She served as a teacher, principal and superintendent before retiring in 2007 as a deputy chancellor.
De Blasio has said he wants to undo or revamp some of Mayor Michael Bloomberg's educational reforms, including the reliance on standardized testing and the expansion of charter schools. "I want to see us have a system where people do things because they have a sense of joy about it, not because they have a sense of fear," Fariña said on a recent panel.
Capital New York reports that De Blasio and Fariña have known each other for several years, going back to when the mayor-elect sat on the school board of District 15 in Park Slope, Brooklyn. Fariña was superintendent of the district at the time.
De Blasio has been slowly filling out his cabinet. Over the weekend, he announced a new top city lawyer.
Predictions 2014: In our annual look at predictions for the year ahead, our panel of elected officials and policy experts have once again agreed to pin their reputations as soothsayers on everything from which team might win the World Series to campaign finance reform. READ MORE.
*** Hey readers! We've improved Gotham Gazette's mobile experience with a fully adaptive design for smartphones. Check it out and let us know what you think. This is still pretty new, so we'd like to know if you find any bugs. Email us at info(at)gothamgazette.com ***
Want A Minute With The Next Mayor? Imagine for a moment that you've got a minute of Mayor-elect Bill de Blasio's time. What should be his top priorities as the next mayor? We're crowdsourcing your responses on our website — so sound off and let your voice be heard before Jan. 1, 2014. #deblasio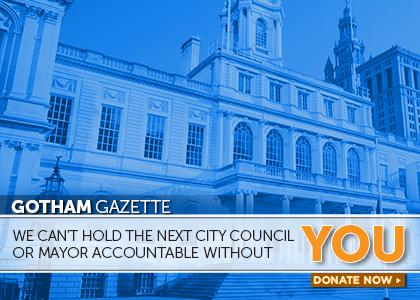 ---
---
Other Stories We're Following
Parents, Politicians Sue Over Last-Minute Charter Locations (NY Post)
Manhattan Senator Wants Serving In Legislature To Be Full-Time Gig (Daily News)
Council Speaker Race Continues To Heat Up (Wall Street Journal)
Bloomberg's Deputy Mayor Holloway Tapped For His Company (Wall Street Journal)
Bloomberg Spent At Least $650M Of His Wealth Being Mayor (NY Times)
Editorial: 'Controlling The Narrative' Of Chiara de Blasio's Story (USA Today)
Architects Have High Hopes For New Deputy Mayor (Crain's)
Minimum Wage Set To Go To $8/Hr On New Year's Eve (the Post Standard)
Sotomayor To Lead Times Square Ball Drop (NBC)
City Initiatives Funded By Bloomberg Wealth May Be Left Hanging (Capital)
---
---