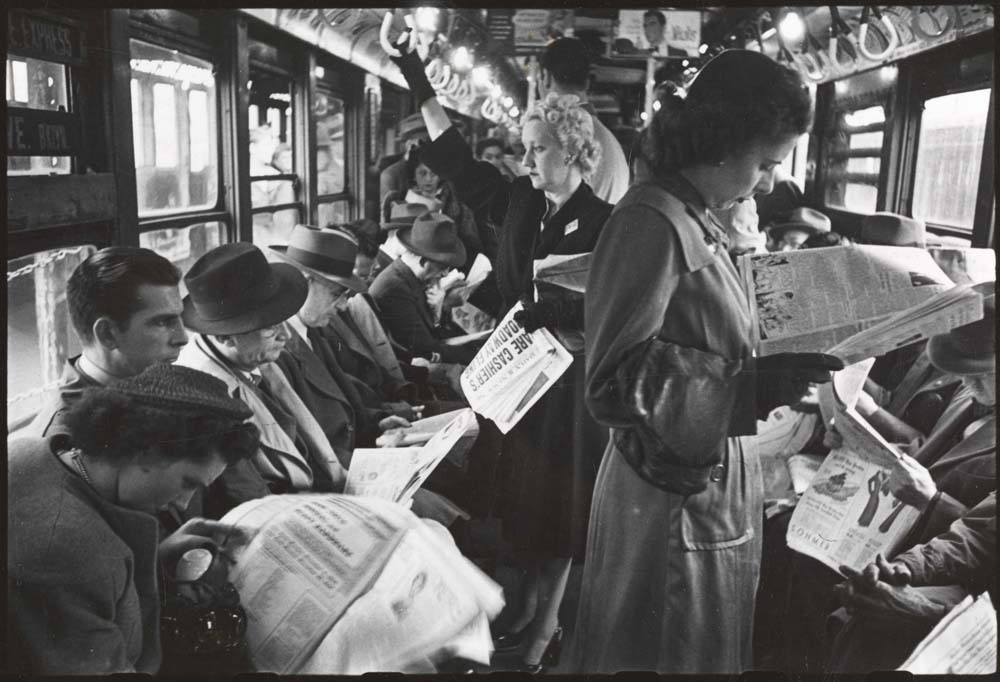 photo: Stanley Kubrick via Museum of the City of New York
---
Gotham Gazette's Week in Review, Friday September 4
PHOTOS OF THE WEEK: Mayor de Blasio rides the Staten Island Ferry, via Anna Sanders; de Blasio visits a homeless encampment, via The Daily News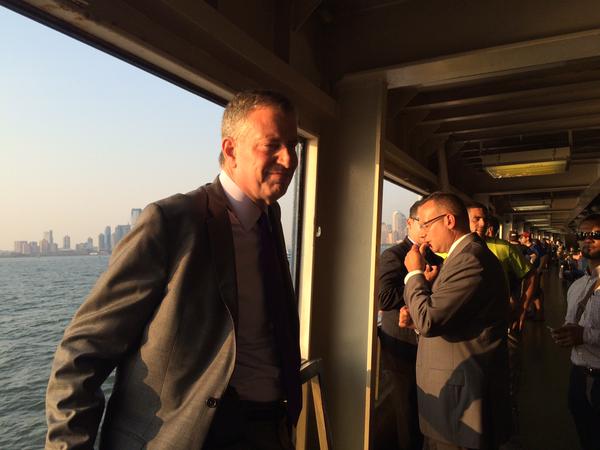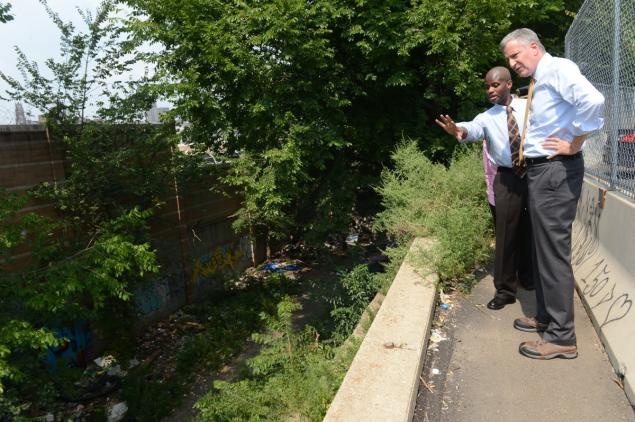 TOP FOUR STORIES OF THE WEEK:
1. De Blasio & Homelessness: This week, Mayor de Blasio authorized a $10 million emergency measure to provide rental assistance to people facing homelessness. Not long after, the mayor announced the coming resignation of Deputy Mayor Lilliam Barrios-Paoli, after 20 months serving as deputy mayor of health and human services, where she oversees much of the administration's response to the ongoing homelessness crisis. Then, de Blasio visited a notorious homelessness encampment in the Bronx.
2. Cuomo to Puerto Rico: In the midst of the economic crisis in Puerto Rico, Gov. Cuomo "will lead a delegation to Puerto Rico to meet with local officials and discuss the Puerto Rican governments' ongoing healthcare crisis and economic challenges as well as the need for Washington to act." Leaving Monday (September 7) and returning Tuesday, the group will include financial experts and elected leaders, including City Council Speaker and Puerto Rico native Melissa Mark-Viverito, Bronx Borough President Ruben Diaz Jr., and Attorney General Eric Schneiderman.
3. Cuomo Launches 'Enough is Enough': As students head back to college campuses, Governor Cuomo has kicked off his statewide awareness campaign to draw attention to his 'Enough is Enough' sexual conduct legislation, which will take effect in full later this fall. Legislation requires all colleges to adopt a set of comprehensive procedures and guidelines, including a uniform definition of affirmative consent, and expanded access to law enforcement.
4. Safe City Summer: New York City had the safest summer in over 20 years - the NYPD's newly released crime statistics show that crime and shootings are at historic lows, along with over 40,000 fewer arrests made and 58,000 fewer criminal court summonses issued year-to-date over last year. New York City experienced the safest summer (June 1 through August 31) in the modern crime tracking era of the department. For that summer period, shootings and murders were the lowest they have ever been in the modern CompStat era; the NYPD recorded 82 murders and 345 shootings over the three summer months.
THIS WEEK'S NUMBERS:
THE FLASH:
65 years ago around this time, on August 31, 1950, Mayor William O'Dwyer resigned amid rumors of a corruption scandal.
GOTHAM GAZETTE HIGHLIGHTS OF THE WEEK:
Led by New Office, De Blasio Forms His Brand of Public-Private Partnerships, by Brit Byrd
In Defense of Plazas, From Times Square to Brownsville (opinion)
Advocates Rally to Keep Solitary Confinement in Spotlight, by David King
Bill Puts City Landmarks Law At Serious Risk (opinon)
On Twitter, De Blasio Continues Recent Efforts at Direct Public Contact, by Ben Max
Map Launched to Bring Greater Accountability to Capital Spending, by Brit Byrd
MORE FOR THE WEEKEND:
Anthony Weiner on WNYC's The Brian Lehrer Show discussing a possible state constitutional convention and the governor-mayor relationship.
The New Yorker profiles NYPD Commissioner Bill Bratton.
Chalkbeat NY looks at the city DOE dragging its feet on allowing schools to change admissions policies aimed at increasing diversity.
***NOTE TO READERS: we hope you enjoy this new Gotham Gazette weekly feature - please share it if you do; on Twitter, use our handle @GothamGazette.
If you have feedback on this feature for us, you can email editor Ben Max: This email address is being protected from spambots. You need JavaScript enabled to view it.
Watch Sunday evening for our latest Week Ahead in New York Politics, which gives you a preview of key issues and events to be aware of for the week about to start. In the meantime, catch up on the latest original reporting from Gotham Gazette here. And have a great weekend!
***
by Meg O'Connor and Ben Max