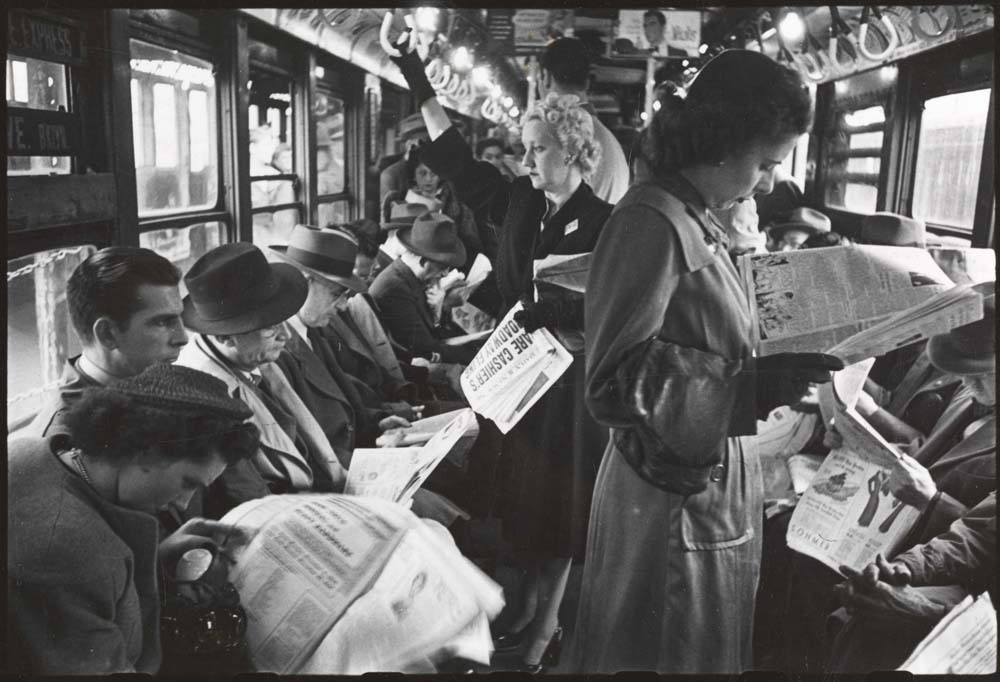 photo: Stanley Kubrick via Museum of the City of New York
---
Gotham Gazette's Week in Review, Friday
PHOTOS OF THE WEEK: Mayor de Blasio delivers an education speech, via The Mayor's Office on flickr; NYPD Commissioner Bratton is briefed as the city prepares for the Pope's visit next week, via NYPD; the Mayor's administration faced off with the City Council in softball, via John Kenny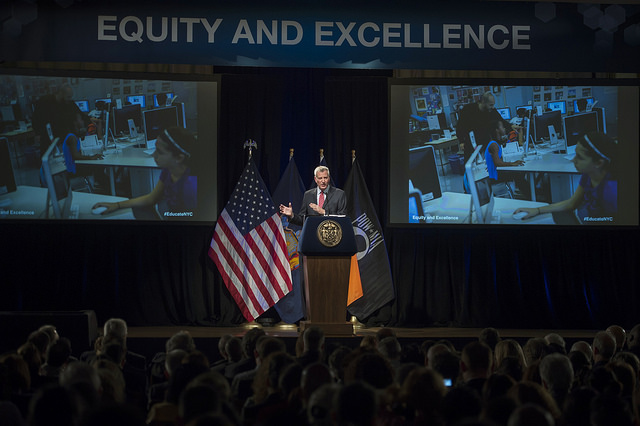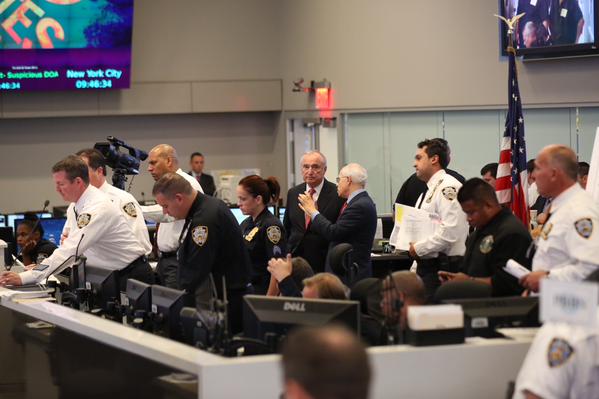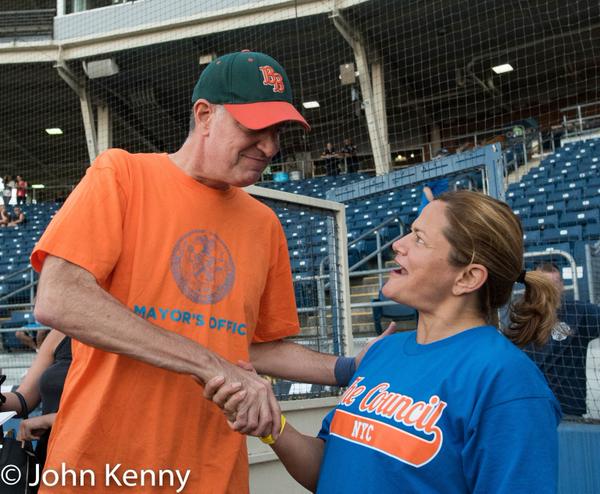 TOP FIVE STORIES OF THE WEEK:
1. De Blasio Education Announcement: The mayor gave an "Equity and Excellence" education speech Wednesday, outlining a wide-ranging education policy plan that will commit about $186 million per year to enhance the performance and readiness of the city's students. Key elements include expanding computer science and advanced placement courses and adding reading specialists. The pieces will work in conjunction with previously announced de Blasio education initiatives including pre-kindergarten and community schools.
2. Cuomo Commits $ to Hudson Rail Tunnel: New York Governor Andrew Cuomo and New Jersey Governor Chris Christie sent a letter to President Obama offering to fund half of the Hudson River rail tunnel project if the federal government pledges to pay for the other half. The project could cost up to $20 billion and has been the source of tension between federal and local officials.
3. Crackdown on K2: On Wednesday, authorities announced that they had dismantled an international ring responsible for manufacturing and distributing synthetic marijuana, known as K2 or spice, which drug officials say has caused a public-health crisis. The mayor has designed a multi-agency strategy to combat the proliferation of K2 and several bills have been introduced into the City Council.
4. Papal Visit, UN General Assembly Create Security Challenge: Pope Francis' visit next week coincides with the annual U.N. General Assembly, which will bring 170 world leaders to the city, creating what Police Commissioner William Bratton called "the largest security challenge the department and this city have ever faced." Federal and city agencies are preparing for the security and transit logistics.
5. Bharara Investigates Cuomo's Buffalo Billion: U.S. Attorney Preet Bharara is reportedly investigating Gov. Cuomo's controversial Buffalo Billion revitalization project, according to The New York Post. The investigation focuses on the multimillion-dollar contracts awarded to build facilities for high-tech, drug-development, and clean-energy businesses.
THIS WEEK'S NUMBERS:
THE GLORY AND THE GOAT:
THE FLASH:
GOTHAM GAZETTE HIGHLIGHTS OF THE WEEK:
Cautious Optimism Ahead of Hearing on Citywide Ferry System, by Christian Zhang
Rumored Scheme Brings Scrutiny to Bronx Political Machine, by David Howard King
Did Bill De Blasio's Tirade Help Andrew Cuomo Get His Groove Back? by David Howard King
How To Become A New York City Council Member, by Catie Edmondson
MORE FOR THE WEEKEND:
***
NOTE TO READERS: we hope you enjoy this new Gotham Gazette weekly feature - please share it if you do; on Twitter, use our handle @GothamGazette.
If you have feedback on this feature for us, you can email editor Ben Max: This email address is being protected from spambots. You need JavaScript enabled to view it.
Watch Sunday evening for our latest Week Ahead in New York Politics, which gives you a preview of key issues and events to be aware of for the week about to start. In the meantime, catch up on the latest original reporting from Gotham Gazette here. And have a great weekend!
***
by Meg O'Connor and Ben Max