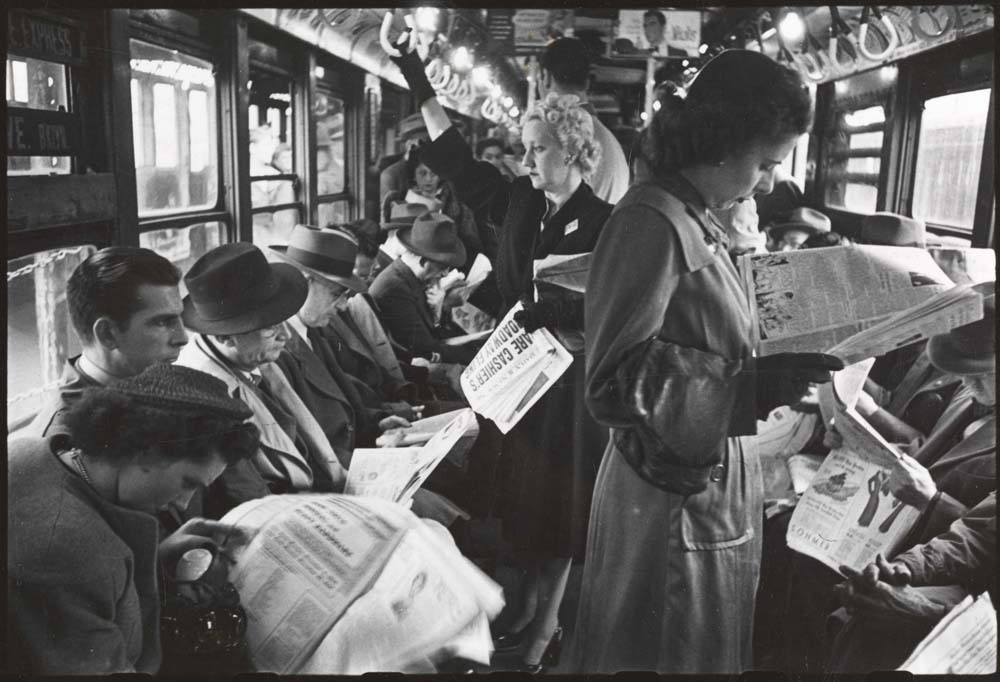 photo: Stanley Kubrick via Museum of the City of New York
---
Gotham Gazette's Week in Review, Friday October 2
PHOTOS OF THE WEEK: Mayor de Blasio does some road repaving on Staten Island, via the Mayor's Office; Gov. Cuomo checks out the beer at the Anheuser Busch brewery, via @NYGovCuomo; Public Advocate Tish James welcomes Ahmed Mohamed to City Hall, via @TishJames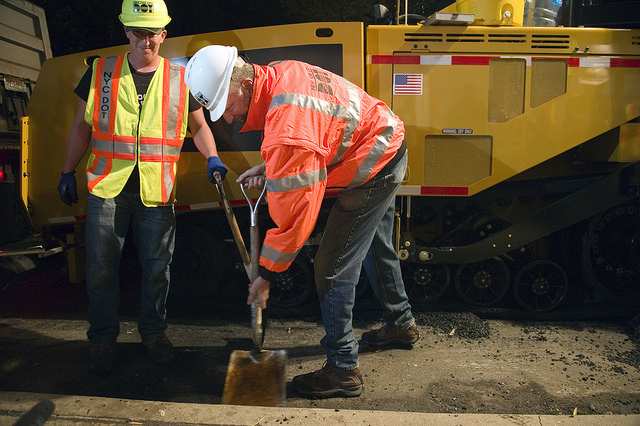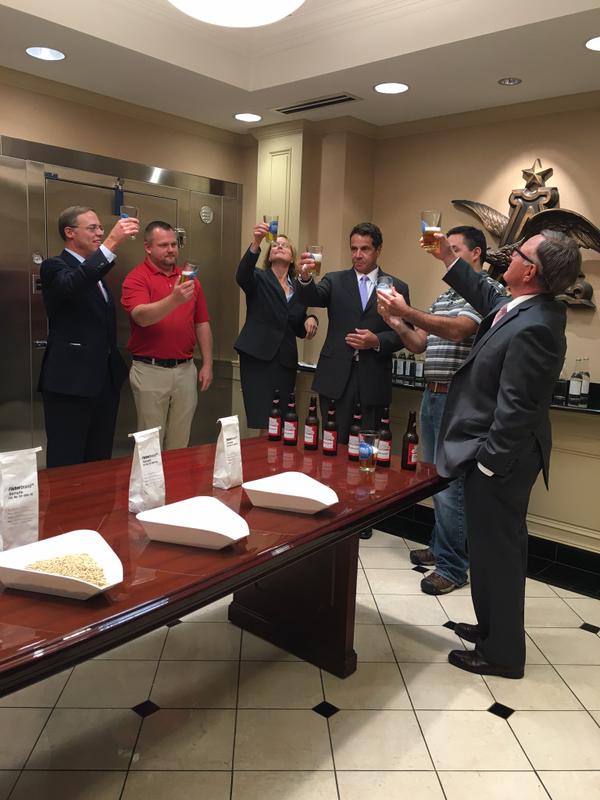 TOP FIVE STORIES OF THE WEEK:
1. NYPD Use of Force: On Thursday, the NYPD announced a set of new guidelines and a tracking system to document officers' use of force. Officers will be required to detail every instance when force is employed, not only during arrests but brief detention-and-release incidents. The NYPD will also track use of force against officers. The announcement comes after City Council members have introduced legislation to require an "early warning system" be put in place to identify officers who use force inappropriately and on the same day as a new NYPD Inspector General report on use-of-force was released.
Read: Next Steps After Eye-Opener NYPD Inspector General Use-of-Force Report by Council Members Jumaane Williams and Brad Lander
2. Cuomo's Buffalo Billion Under Federal Investigation: Federal investigators are looking into how contracts were awarded in Governor Cuomo's Buffalo economic development program. The Buffalo Billion program is intended to infuse $1 billion into the upstate economy and create 14,000 jobs, but has become the focus of a corruption investigation by U.S. Attorney Preet Bharara, who has issued subpoenas to major entities involved.
Read: Alain Kaloyeros, Powerful Centerpiece of Buffalo Billion, Could Become Household Name
3. Chief Judge Takes On Bail: On Thursday, New York Chief Judge Jonathan Lippman announced a series of initiatives aimed at addressing what he called the "unsafe and unfair bail system," including automatic review of bail for misdemeanor cases.
4. Debate Over Rezoning of Brooklyn Schools: The Department of Education came under fire on Wednesday at a hearing on the rezoning of two Brooklyn schools. The DOE's proposal is intended to ease overcrowding one school, but the proposal has sparked debate over race, school equity, school quality, and school desegregation and integration. The de Blasio administration has done little to explicitly address school segregation, but the rezoning at play in Brooklyn is at least somewhat inadvertently moving the issue.
5. Movement on MTA Funding: The de Blasio administration appears to be moving toward meeting more of the funding requests made by the MTA, a state agency, even as the Cuomo and de Blasio administrations continue to spar publicly about responsibility, funding levels, and other aspects of the issue.
THIS WEEK'S NUMBERS:
THE GLORY AND THE GOAT:
THE FLASH:
GOTHAM GAZETTE HIGHLIGHTS OF THE WEEK:
Report Shows Need for Elementary After-School Expansion, by John Spina
Cuomo Takes Additional Executive Action on Criminal Justice, by David King
Alain Kaloyeros, Powerful Centerpiece of Buffalo Billion, Could Become Household Name, by David King
Absent from Cuomo's New Education Task Force: A Student, by Ben Max
Do New York Elected Officials Deserve A Raise? by Meg O'Connor
Will New York Be Last to 'Raise the Age'? by David King
Amid Federal Brinkmanship, New York City Officials Redouble Support for Planned Parenthood, by Meg O'Connor
***
NOTE TO READERS: we hope you enjoy this new Gotham Gazette weekly feature - please share it if you do; on Twitter, use our handle @GothamGazette.
If you have feedback on this feature for us, you can email editor Ben Max: This email address is being protected from spambots. You need JavaScript enabled to view it.
Watch Sunday evening for our latest Week Ahead in New York Politics, which gives you a preview of key issues and events to be aware of for the week about to start. In the meantime, catch up on the latest original reporting from Gotham Gazette here. And have a great weekend!
***
by Meg O'Connor and Ben Max