>>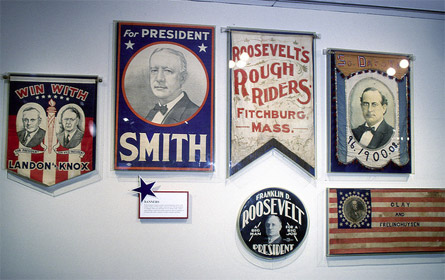 (For more on the 2010 primary, see our story on who New Yorkers voted for and the new way they voted. And for an report from the Bronx, site of a key state Senate race, see The Man Who Beat Pedro Espada.)
Winners appear in bold. An asterisk indicates an incumbent. Results are rounded, so may not always equal 00 percent.
These results are based on the unofficial vote tally as reported by the wire services and, as much as possible, directly from the New York City Board of Elections.The official count from the Board of Elections can take weeks to complete and will be posted as soon as they are available. The results below are subject to change as the official count is made public.
Districts not listed below did not have primary contests. There were, for example, no primaries for Assembly or State Senate seats from Staten Island. For more on the elections -- and the contests shaping up for November -- go to Gotham Gazette's Who's Running for What.
Statewide
Office
Candidate
Attorney General (Democrat)
Richard Brodsky (10%)
Sean Coffey (16%)
Eric Dinallo (8%)
Kathleen Rice (32%)
Eric Schneiderman (34%)
Junior Senator (Democrat)
Kirsten Gillbrand* (76%)
Gail Goode (24%)
Governor (Republican)
Rick Lazio (38%)
Carl Paladino (62%)
Lieutenant Governor (Republican)
Greg Edwards (52%)
Thomas Ognibene (48%)
Senior Senator (Republican)
Gary Berntsen (44%)
Jay Townsend (56%)
Junior Senator (Republican)
Bruce Blakeman (21%)
Joseph DioGuardi (42%)
David Malpass (38%)
Governor (Conservative)
Rick Lazio (60%)
Ralph Lorigo (40%)
U.S Representative
Office
Candidate
Democrat
District 5
Gary Ackerman* (69%)
Patricia Maher (31%)
District 10
Kevin Powell (31%)
Edolphus Towns* (69%)
District 14
Carolyn Maloney* (81%)
Reshma Saujani (19%)
District 15
Joyce Johnson (13%)
Vincent Morgan (3%)
Adam Clayton Powell IV (23%)
Charles Rangel* (51%)
Jonathan Tasini (5%)
Ruben Vargas (5%)
Republican
District 5
Elizabeth Berney (40%)
James Milano (60%)
District 13
Michael Allegretti (31%)
Michael Grimm (69%)
District 14
Roger Blank (10%)
David Brumberg (62%)
Dino LaVerghetta (27%)
State Representative
Office
Candidate
BRONX
Senate 28
Mark Escoffery-Bey (19%)
Jose Serrano* (81%)
Senate 31
Adriano Espaillat (51%)
Mark Levine (39%)
Anna Lewis (8%)
Miosotis Munoz (2%)
Senate 32
Ruben Diaz * (79%)
Carlos Ramos Jr. (21%)
Senate 33
Pedro Espada Jr. (33%) *
Daniel Padernacht (5%)
Gustavo Rivera (62%)
Assembly 76
Peter Rivera * (57%)
Luis Sepulveda (44%)
Assembly 78
Jose Rivera * (76%)
Sergio Villaverde (24%)
Assembly 80
Robert Guiffre (31%)
Naomi Rivera* (69%)
Assembly 82
Michael Benedetto * (73%)
Rafael Dominguez (13%)
Herbert Moreira-Brown (14%)
Assembly 85
Marcos Crespo * (74%)
Israel Cruz (27%)
Republicans
Senate 28
Jon Girodes (53%)
Keesha Weiner (47%)
BROOKLYN
Democrats
Senate 18
Velmanette Montgomery* (81%)
Mark Pollard (19%)
Senate 21
Kevin Parker * (73%)
Wellington Sharpe (27%)
Assembly 40
Inez Barron* (74%)
Kenneth Evans (26%)
Assembly 42
Michele Adolphe (32%)
Rhoda Jacobs* (68%)
Assembly 50
Joseph Lentol* (79%)
Andre Soleil (20%)
Assembly 52
Douglas Biviano (26%)
Joan Millman* (74%)
Republicans
Assembly 49
Peter Cipriano (61%)
Lucretia Regina-Potter (39%)
MANHATTAN
Democrats
Senate 28
Mark Escoffery-Bey (19%)
Jose Serrano* (81%)
Senate 30
Bill Perkins* (77%)
Basil Smikle (24%)
Senate 31
Adriano Espaillat (51%)
Mark Levine (39%)
Anna Lewis (8%)
Miosotis Munoz (2%)
Assembly 68
Marion Bell (10%)
Edward Gibbs (7%)
Alvin Johnson (8%)
Robert Rodriguez (36%)
Felix Rosado (5%)
John Ruiz (29%)
Evette Zayas (5%)
Assembly 71
Herman Farrell* (75%)
Ariel Ferreira (25%)
Assembly 72
Nelson Denis (10%)
Miguel Estrella (5%)
Julissa Gomez (24%)
Guillermo Linares (49%)
Gabriela Rosa (12%)
Assembly 73
Jonathan Bing(84%)
Gregory Lundahl (16%)
Republicans
Senate 28
Jon Girodes (53%)
Keesha Weiner (47%)
QUEENS
Democrats
Senate 10
Shirley Huntley* (73%)
Lynn Nunes (27%)
Senate 16
John Messer (21%)
Isaac Sasson (34%)
Toby Stavisky * (45%)
Assembly 24
Bob Friedrich (31%)
David Weprin * (69%)
Assembly 26
Steven Behar (18%)
Edward Braunstein (37%)
John Duane (28%)
Elio Forcino (17%)
Assembly 28
Joseph Fox (40%)
Andrew Hevesi* (60%)
Assembly 33
Barbara Clark * (67%)
Clyde Vanel (33%)
Assembly 35
Jeffrion Aubry *(63%)
Anthony Miranda (37%)
Assembly 38
Nick Comaianni (24%)
Michael Miller* (77%)
Assembly 39
Hiram Monserrate (33%)
Francisco Moya (67 percent)