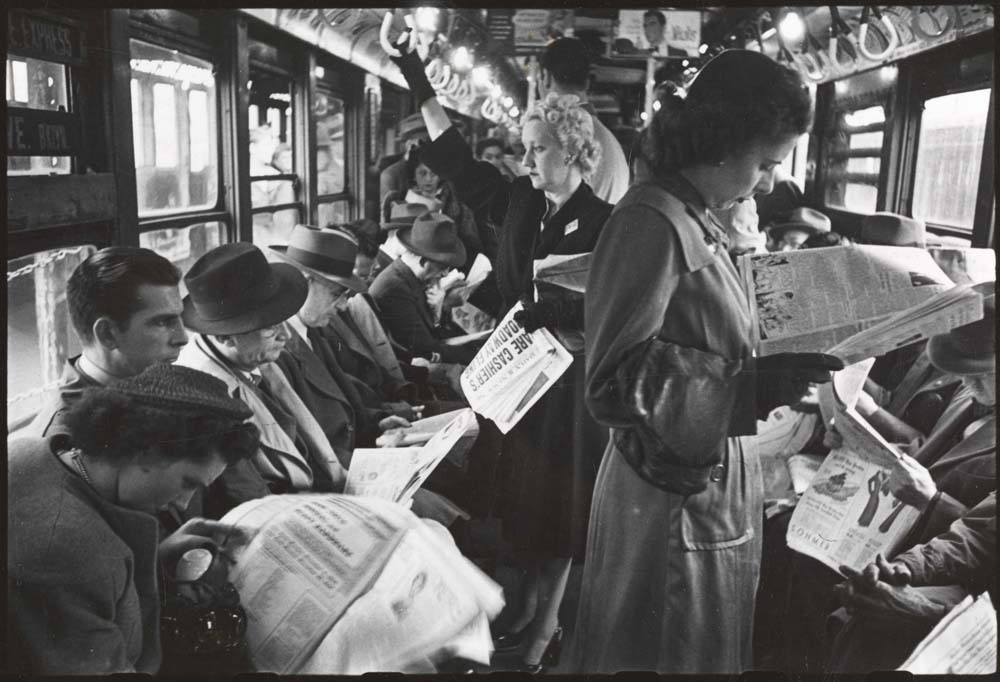 photo: Stanley Kubrick via Museum of the City of New York
---
Gotham Gazette's Week in Review, Friday July 31
PHOTO OF THE WEEK: rendering of the next LaGaurdia Airport, via the Governor's Office on flickr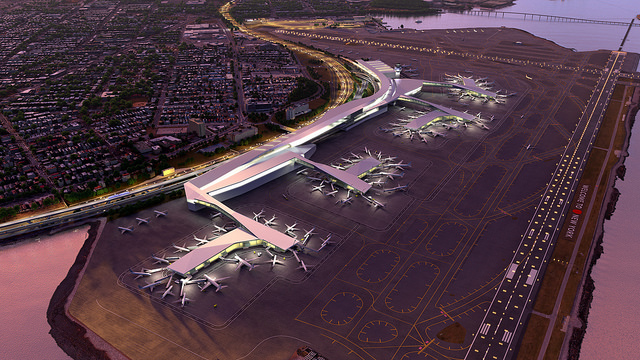 TOP FIVE STORIES OF THE WEEK:
1. New LaGuardia: Governor Cuomo and Vice President Joe Biden announced that LaGuardia Airport will be overhauled by 2021, with an estimated first-phase cost of about $4 billion. Experts say the project could take more than 10 years to build and cost about $8 billion.
2. MTA Budget Battle: MTA Chairman Thomas Prendergast sent an open letter to Mayor Bill de Blasio's administration, pushing for the city to add $3.2 billion over five years to the capital budget for MTA funding. Governor Cuomo has said he's agreed to add more than $8 billion to the state budget plan towarding closing the MTA budget gap, and the governor has repeatedly pointed out that the city benefits the most from MTA services; while a spokesperson for the mayor said that "New York City, through taxes, tolls and fares already contributes over 70 percent of the MTA's operating budget."
3. JCOPE Controversy: Four of the 14 commissioners from the Joint Committee on Public Ethics wrote an open letter on the questionable hiring of "special counsel," a position excluded from the original JCOPE staffing plan, but created previously and now being again filled, this time with Kevin Gagan, who will be chief of staff and counsel, by the outgoing executive director, Letizia Tagliafierro, at the behest of the governor, whom she is leaving to work for. Gagan has worked with the governor in multiple positions previously, part of a lengthy public sector resume, and the commissioners are calling this an example of "incessant interference."
4. City Mental Health Plans: First Lady Chirlane McCray, Chair of the Mayor's Fund to Advance New York City, announced a $30 million public-private partnership to support the new Connections to Care program, which will "integrate mental health services into programs already serving low-income communities." It will be part of a larger mental health roadmap McCray is preparing, which will be unveiled in September.
5. Flanagan Names DeFrancisco Senate #2: New Senate Majority Leader John Flanagan, Republican from Long Island, named Syracuse Sen. John DeFrancisco (who had a friendly battle with Flanagan for the top post when indicted Sen. Dean Skelos stepped down) as Deputy Majority Leader - a seat also vacated due to corruption, this one when former Sen. Tom Libous was convicted on charges of lying to the FBI.
THIS WEEK'S NUMBERS:
THE GLORY AND THE GOAT:
THE FLASH:
GOTHAM GAZETTE HIGHLIGHTS OF THE WEEK
MORE FOR THE WEEKEND:
***
NOTE TO READERS: we hope you enjoy this new Gotham Gazette weekly feature - please share it if you do; on Twitter, use our handle @GothamGazette.
If you have feedback on this feature for us, you can email editor Ben Max: This email address is being protected from spambots. You need JavaScript enabled to view it.
Watch Sunday evening for our latest Week Ahead in New York Politics, which gives you a preview of key issues and events to be aware of for the week about to start. In the meantime, catch up on the latest original reporting from Gotham Gazette here. And have a great weekend!
***
by Erika Wang and Ben Max
Note: this article has been updated with more detail about the JCOPE storyline, noting that the counsel position had been filled previously and adding other information.